Portuguese Water Dog Breeders Near St. Louis, MO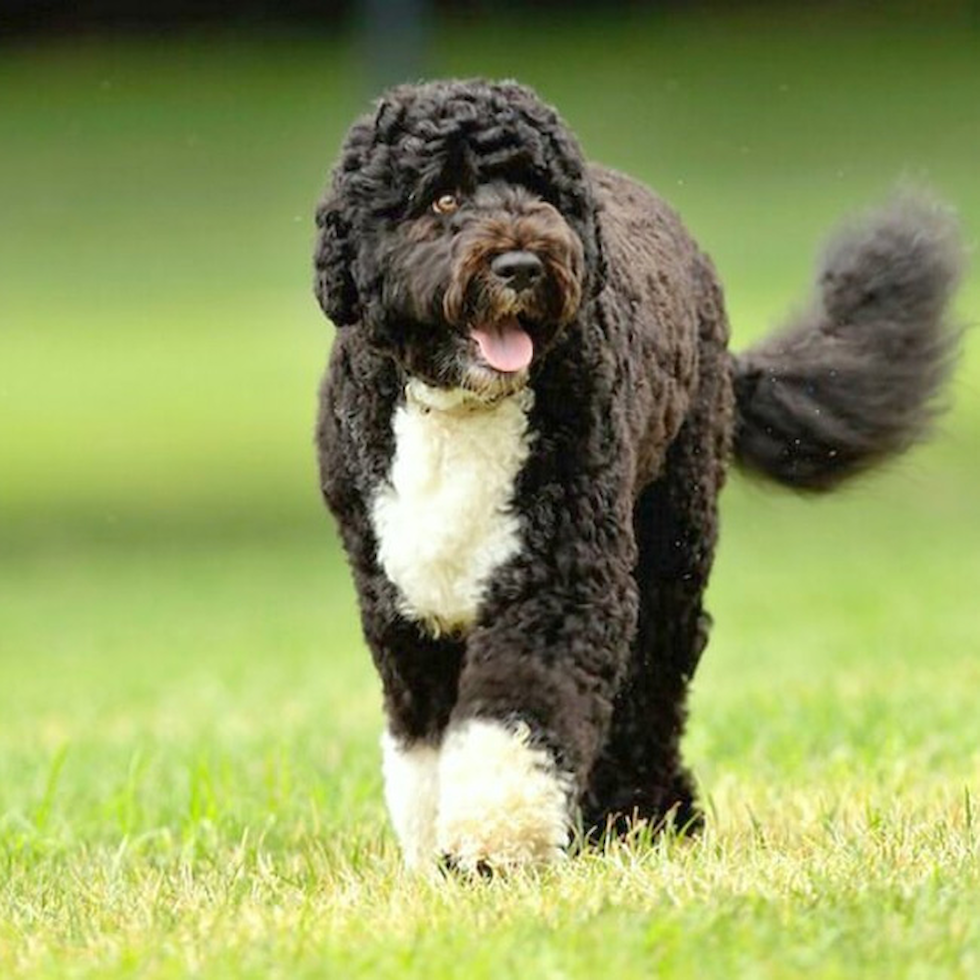 Portuguese Water Dog Breeders Servicing and Delivering Puppies to the St. Louis, Missouri Area
The Portuguese water dog is a loyal, intelligent, and playful breed known for their love of water and their ability to assist fishermen in their work. They have a thick, wavy coat that can be black, brown, or a mix of both colors, and a sturdy, athletic build that makes them well-suited for a variety of activities.
At Premier Pups, we are dedicated to producing the finest Portuguese water dogs available for the St. Louis, Missouri area. Our puppies are carefully bred and raised to the highest standards, ensuring that they are healthy, well-socialized, and ready to become loving companions for their new families. We take great pride in the quality of our puppies and are confident that they will bring joy and love to their new homes.
Your Puppy Deserves Premier Preparation
At Premier Pups, our 24-hour on-site staff is always working to help nurture our pups through each step of their upbringing. From birth to customer delivery, a member of our team will be providing your new puppy and you a Premier Experience every step of the way.
Hands-On with our Puppies
We believe in the importance of touching, nurturing and interacting directly with our puppies to guarantee a warm and loving atmosphere for development.
Tracking Puppy Health & Care
Before each pup makes their first trip to their forever homes, an on-site nose to tail inspection is performed by a registered vet alongside our puppy care specialists.
Insights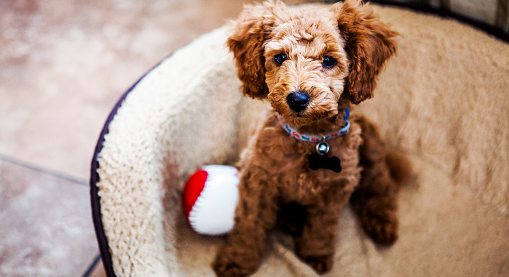 Allergies to dogs are a common thing around the world. As of 2021, it's been reported that up to 20% of the world's population suffers from pet-related allergies. Allergies to animals, especially to dogs, are triggered when the proteins that are found in the dog's skin cells, saliva, and urine, are carried and spread through the shedding fur. Loving dogs is easy but living with them when they shed their dander-filled fur isn't – not when you have allergies.
Your...
More Cities Our Portuguese Water Dog Breeders Deliver Puppies to: