Yorkie Chon Breeders Near St. Petersburg, FL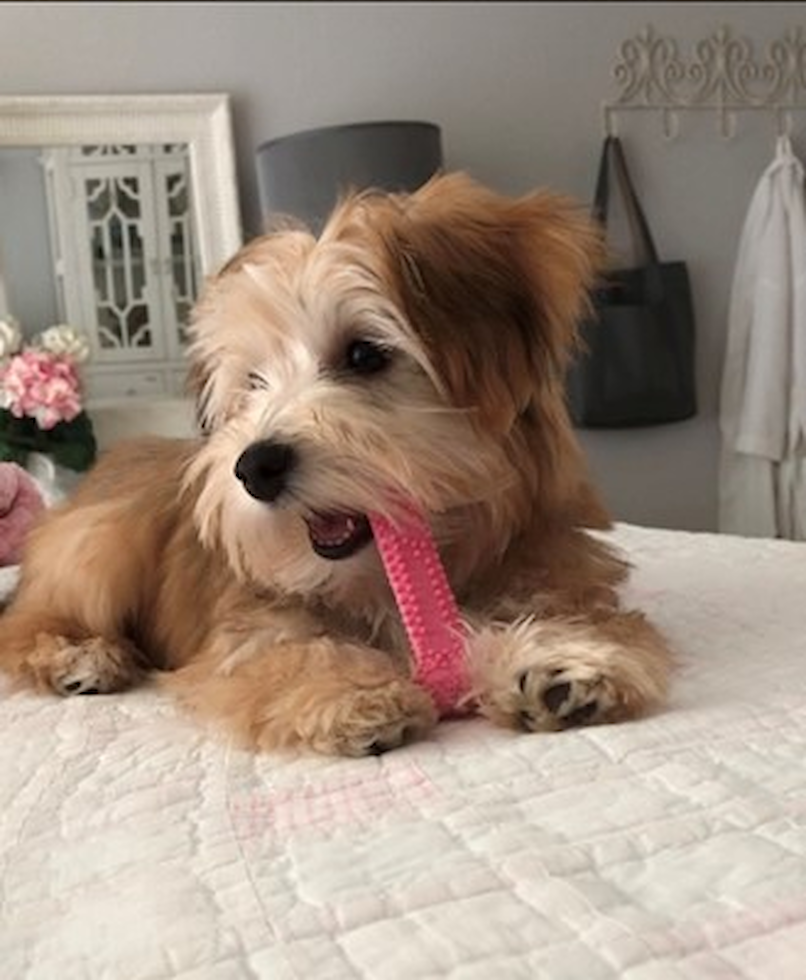 Yorkie Chon Breeders Servicing and Delivering Puppies to the St. Petersburg, Florida Area
The Yorkie Chon is a popular and playful breed of dog that is a cross between a Yorkshire Terrier and a Bichon Frise. They are known for their fluffy coats, charming personalities, and their small size, which makes them perfect for apartment living.
At Premier Pups, we take great pride in raising our Yorkie Chon puppies to the highest standards of health and happiness. Our puppies are bred from only the finest purebred parents and are carefully raised in a loving and nurturing environment.
We are proud to be considered one of the top Yorkie Chon breeders for the St. Petersburg, Florida area, and we have a reputation for producing high-quality puppies that are healthy, happy, and well-socialized. Our puppies are regularly checked by a veterinarian to ensure they are in good health, and we take great care to provide them with the best possible care and attention.
Whether you are looking for a new companion for your family, or just want to add a playful and loving new member to your household, our Yorkie Chon puppies are sure to delight. Contact us today to learn more about our puppies and how to bring one home.
Your Puppy Deserves Premier Preparation
At Premier Pups, our 24-hour on-site staff is always working to help nurture our pups through each step of their upbringing. From birth to customer delivery, a member of our team will be providing your new puppy and you a Premier Experience every step of the way.
Hands-On with our Puppies
We believe in the importance of touching, nurturing and interacting directly with our puppies to guarantee a warm and loving atmosphere for development.
Tracking Puppy Health & Care
Before each pup makes their first trip to their forever homes, an on-site nose to tail inspection is performed by a registered vet alongside our puppy care specialists.
More Cities Our Yorkie Chon Breeders Deliver Puppies to: