Pomeranian Puppies For Sale Near Ypsilanti (Charter Township), MI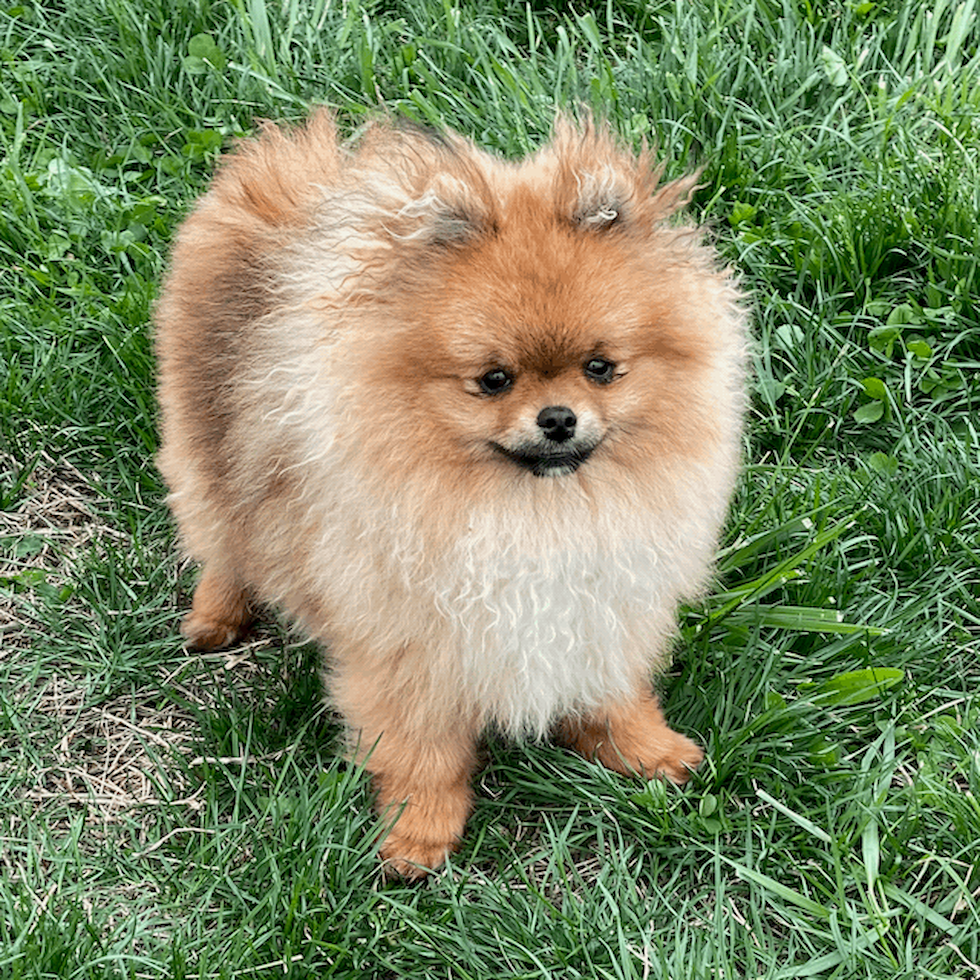 Pomeranian Puppies can be Delivered to you in Ypsilanti (Charter Township), Michigan
Looking for a tiny and gorgeous Pomeranian puppy for sale in Ypsilanti (Charter Township), Michigan? You've come to the right place! Partnered with the nation's most reputable breeders, Premier Pups offers cute Pomeranian puppies for sale in the Ypsilanti (Charter Township) area.
Sweet, fluffy, and completely adorable, Pomeranian puppies are here to reward your love with joy and blissful companionship. These beautiful, foxlike pups thrive in a setting where love and cuddles are plentiful. They adore spending time with their owners and crave a life of games, adventures, and relaxation. At Premier, our Pomeranian puppies come with a passion for cuddles, love, and a 10-year health guarantee. Find your adorable Pomeranian puppy for sale in Ypsilanti (Charter Township), Michigan at Premier Pups.
See our available Pomeranian puppies for sale near Ypsilanti (Charter Township), Michigan.
A few of our Pomeranian Pups
Insights
Pomeranian vs Shih Pom Comparison
Tiny dogs with big personalities and a great deal of love to give is what defines Pomeranian dogs and Shih Poms. If you find yourself wanting to choose between the two, you are in for quite a challenge as these dogs are equally precious, cuddly, sweet, and clever. Read on to learn more about what makes them special, what qualities they share, what they love, and how they stand out from one another.
A puppy's love is a pure thing and, here at Premier...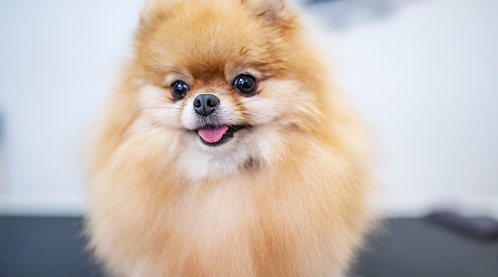 Top 5 Things to Know Before You Adopt a Pomeranian
Pomeranian dogs have been around for centuries, often residing in castles and palaces on the laps of kings and queens. They have known great popularity for as long as they have been around and continue to do so in our time.
These gorgeous little dogs make quite amazing pets. They have a great deal of personality beautifully wrapped in a fluffy little body, and they charm with their cuddly, fun-loving nature. But, like all things in life, Pomeranian dogs...