CALL OR TEXT ANYTIME 740-809-3074
| | |
| --- | --- |
| Birth Date | 2/3/2021 |
| Gender | Female |
| Current Weight | 3lb 11oz |
| Est Adult Weight | 9-15 lbs |
| Registry | n/a |
| Vaccinations | Up-To-Date On All Shots |
| Vet Inspection | 4/5/2021 |
The Mini Aussie was first bred in the United States in 1968 using small Australian Shepherds. Breeders bred them down in size to produce a smaller dog and today continue to strive to produce a mirror image of the Australian Shepherd in a size that fits well into today's lifestyle, without sacrificing instinct, ability or character. To avoid confusion with the full sized Australian Shepherd, this breed name was changed by the AKC in 2011 to the Miniature American Shepherd, though still recognized by many as the former. Because of their ancestral history, these energetic and devoted dogs make for the perfect farm hand or working dog.
Appearance and Grooming
This rustic breed is a bit longer than they are tall. They have slightly rounded heads, medium-length muzzles and almond-shaped eyes. The coat may be straight or slightly wavy, and should have feathering on the back of the legs, and a mane and frill around the neck. The base colors for this breed are usually black or reddish brown. White, tan, and beige colors appear in patches over the fur. Merles are identified by a mottled appearance across a black or red coat, causing the base to appear lighter. In a merle pattern a black base color is faded to bluish grey, they are known as a blue merle Mini Australian Shepherd. The breed's double coat features a thick outer layer with a downy undercoat. Because of the thick coat you can expect a lot of shedding. Daily brushing will keep the bulk of the shedding down while also keeping their fur clean of dirt and debris.
Temperament
These affectionate and loyal companions are full of boundless energy and need to let it all out in daily work and play. They have a strong instinctual need to keep their family safe. Though they are generally not aggressive with people, their desire to protect their family can make them anxious around strangers. Early socialization is the best way to curb their anxiety.
Family and Companionship
When it comes to play time this dog really never comes out of the puppy phase, which makes them a great companion for older active children. These sociable dogs love to be a part of and spend time with family, so if they are left alone too often for long periods of time, they may develop separation anxiety. Though there small size makes them adaptable to most all living environments, they thrive best in areas where they have plenty of room to run.
Exercise
These pooches need plenty of daily exercise and activity. Two walks a day is highly recommended along with 30 minutes of active play. If these dogs don't have enough activity going on to keep them busy they can become destructive. Chasing and jumping are their favorite ways to play.
Training and Socialization
Training takes time with these puppies. They are very eager to please their owners and want to learn, but they also want to play. These pups are extremely smart and can easily pick up on your attitude and emotion, so if you feel discouraged or irritable your dog is going to feel this and get discouraged. Keep an upbeat attitude with love and praise and training will be a breeze. Even with an outgoing and playful personality, this breed can be shy and uneasy around strangers. Early socialization is the best way to keep your new puppy at ease. Enrolling them in obedience school or puppy daycare will get them comfortable with other people and dogs.
| | |
| --- | --- |
| Maintenance | |
| Training | |
| Shedding | |
| Adaptability | |
| Active | |
REVIEWS
MINI AUSSIE
---
I just started looking at puppies and came across this website and it was a blessing! Looking through the puppies they had, I found Neo and immediately fell in love! Premier pup answered every question we had and in a very fast response! I would HIGHLY recommend them! I am so happy to have come across this website without them I wouldn't have my fur baby!!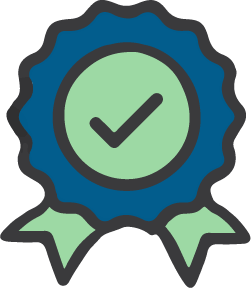 Puppies with a
GUARANTEE
The health of your new family member is our primary concern. We take all necessary precautions from vet inspection of our pups to their parents requirement to pass annual exams. If there's something undiscoverable at 8 weeks of age that later comes up as hereditary or congenital, you're covered. We stand behind our pups with up to a 10 year guanrantee.
FULL TERMS OF GUARANTEE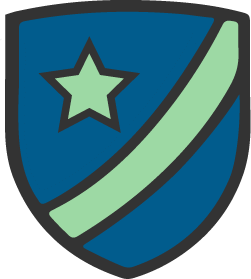 Breeders with
INTEGRITY
Our breeder partners are our allies in serving the interests of our clients in bringing to market the highest quality puppies available. We seek breeder partnerships that share our concern for social responsibility and the environment.
We have a zero tolerance for substandard breeders.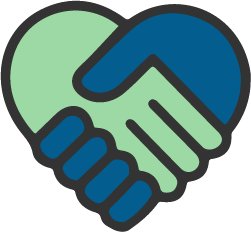 Breeders with
COMMITMENT
Developing long-term, personal relationships with breeders means we can work closely with the people, who raise the puppies we provide. We frequently visit our breeders to ensure our puppies and the practices used to raise them are always improving. With our breeders, their pets and pups are their main focus and priority.