CALL OR TEXT ANYTIME 740-809-3074
| | |
| --- | --- |
| Birth Date | 2/19/2021 |
| Gender | Male |
| Current Weight | 9lb 6oz |
| Est Adult Weight | 25-40 lbs |
| Registry | n/a |
| Vaccinations | Up-To-Date On All Shots |
| Vet Inspection | 4/20/2021 |
Notes
*Please be aware puppies eye color can change. **Dawson has an umbilical hernia that can easily be repaired at the time of his neuter. Please call for details!
The Miniature Bernedoodle is a beautiful crossbreed between the Miniature Poodle and the Bernese Mountain dog, both originated from France and Switzerland respectively. One look at this breed and you may think it was bred for its striking physical appearance; contrary to this, the Mini Bernedoodle was actually bred for its low shedding capability as this makes it a tad hypoallergenic and suitable for dog lovers with allergies. They are very intelligent, playful, affectionate and a bit shy.
A first generation, known as F1 is a purebred Bernese Mountain Dog cross bred with a Miniature Poodle.
The second generation, known as F1B is an F1 cross bred with a Miniature Poodle.
The third generation, known as F2, is when a puppy has two Mini Bernadoodle parents.
Appearance and Grooming
These puppies have a low to non-shedding coat that makes them an ideal breed for people with allergies. Its coat that comes in various mixes of black, white and brown, is similar to its parent the Bernese Mountain Dog which, is generally straight to wavy and requires regular maintainence to avoid tangles and knots. Its teeth need to be brushed once per week and its nails trimmed once per month. Shedding is minimal for the most part.
Temperament
The Miniature Bernedoodle tends to be more active than the larger Bernedoodle breeds due to the toy or miniature poodle being more of an active breed. Its highly-affectionate and loving personality makes it a less suitable guard dog as it becomes friends with every stranger.
Family and Companionship
This is an ideal dog for anyone that is looking for companionship as it suits everyone. They are extremely child friendly and do very well with other family pets. Though they are happy at home they exhibit shyness, so regular socialization and exercise is encouraged.
Exercise
When your puppy gets to be fully grown it will need at least an hour of exercise every day. This is best divided between walks and play. Because of its long and thick coat it is very easy for these dogs to become quickly overheated. When temperatures are warm, be sure to find a cool shaded place to exercise your pup. If you want to take your puppy hiking or swimming, it will gladly join you. After all, it has a mountain dog as a parent, so it will feel at ease exploring the outdoors together with its owner.
Training and Socialization
Both the Bernese Mountain Dog and the Poodle are two very clever dog breeds. So, you can expect for the Mini Bernedoodle to be just as intelligent as its parents making training a simple process. Keep in mind that your puppy can also exhibit a strong willed and stubborn persona, so patience is expected. Starting socialization and consistent training at an early age will ensure a well-mannered and educated companion.
Temperament

Playful, friendly, sociable, intelligent, affectionate, gentle

Adult Weight
F1 30-50 lbs / F1B 20-30 lbs / F2 25-35 lbs
Adult Height
13-22 in
Life Expectancy
12-15 yrs
| | |
| --- | --- |
| Maintenance | |
| Training | |
| Shedding | |
| Adaptability | |
| Active | |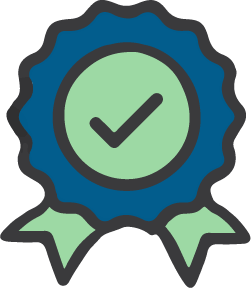 Puppies with a
GUARANTEE
The health of your new family member is our primary concern. We take all necessary precautions from vet inspection of our pups to their parents requirement to pass annual exams. If there's something undiscoverable at 8 weeks of age that later comes up as hereditary or congenital, you're covered. We stand behind our pups with up to a 10 year guanrantee.
FULL TERMS OF GUARANTEE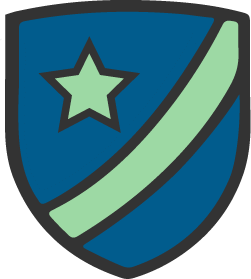 Breeders with
INTEGRITY
Our breeder partners are our allies in serving the interests of our clients in bringing to market the highest quality puppies available. We seek breeder partnerships that share our concern for social responsibility and the environment.
We have a zero tolerance for substandard breeders.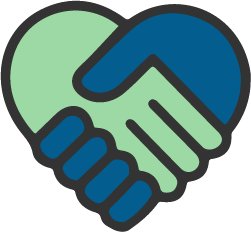 Breeders with
COMMITMENT
Developing long-term, personal relationships with breeders means we can work closely with the people, who raise the puppies we provide. We frequently visit our breeders to ensure our puppies and the practices used to raise them are always improving. With our breeders, their pets and pups are their main focus and priority.