Hypoallergenic Puppies… Do They Really Exist?
Published
Friday, June 4, 2021
by
PremierPups
It is estimated that ten percent of all people have a dog allergy of some sort. These allergies can cause a runny nose, coughing, and or watery eyes. Many people believe the solution for this is to simply adopt a "hypoallergenic" dog.
A hypoallergenic dog simply means the dog is "less likely" to cause an allergic reaction. If you suffer from a dog allergy, it is important to research which breeds are less likely to trigger an allergic reaction for you.
While no dog is 100% hypoallergenic, it is possible to find pups that are considered to be less-allergenic for allergy sufferers. Typically, these dogs have a non-shedding and very predictable coat that produces lower amounts of dander. Dander, which clings to your puppy's hair, is what causes most pet allergies in people.
Let us go over a few breeds that have hypoallergenic qualities and tend to be a good fit for those who suffer from dog allergies. Although many breeds hold this status, the list below is a combination of pups who are good for allergy sufferers and who also have a great temperament and are family-friendly.
A very fun, loving, and athletic breed of dog, the Portuguese Water Dog is great for active families. These pups do best with families that enjoy lots of playtime and physical activity. They will also bond quickly with children and have a great temperament. Their coats do have hypoallergenic qualities which make a good fit for those who suffer from dog allergies.
Coming in three sizes, the Poodle not only makes an excellent pet for those who suffer from dog allergies but a great fit for households of all dynamics. Between their friendly and loving personality to their love for learning new tricks, the Poodle is a fantastic pup! Considered the smartest breed of dog in the world, the Poodle is sure to provide years of entertainment and enjoyment for you and your family.
The Bichon Frise is an all-around fantastic puppy. These pups do well with families and are known to have very mild temperaments and friendly personalities. A big plus with this breed is that they don't shed! This pup's fur continually grows, which prevents clumps of it from dropping throughout your home.
Maltese pups have been very popular in the US, especially for those who suffer from dog allergies. Their coats do have hypoallergenic qualities, which allows those with allergies to adopt them without many issues. Besides their coat qualities, these pups have a friendly and playful demeanor and make great family pets.
The first step in your search for your puppy should be contacting a reputable puppy adoption store. A reputable store will stand behind their puppies and offer a solid health guarantee. This indicates that the store knows their puppies are healthy and have been well taken care of since birth. They also tend to provide their customers with professional puppy care specialists who can be contacted should you have any questions or concerns. There is a big difference between a "store employee" and a puppy care specialist. Buying your puppy should be an exciting and happy experience, and patronizing a quality puppy adoption store will help to assure you find the puppy of your dreams.
Related Posts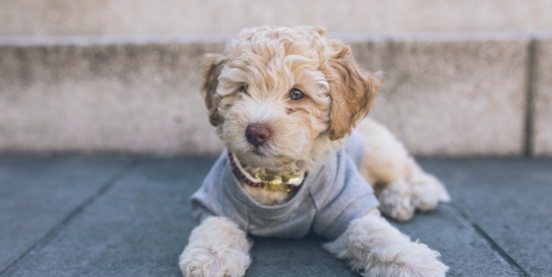 Allergies to dogs are a common thing around the world. As of 2021, it's been reported that up to 20% of the world's population suffers from pet-related allergies. Allergies to animals, especially to dogs, are triggered when the proteins that are found...
Read More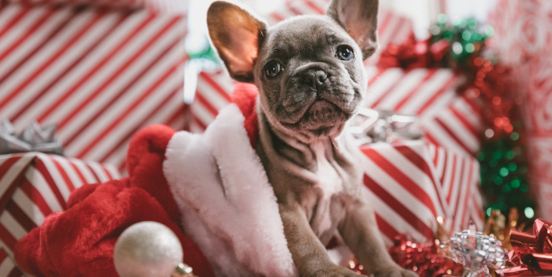 Christmas is just around the corner. It's time to hang the big Christmas socks and stock up on hot cocoa and wine. Bring out the scented candles, the comfy pillows, and the warm puffy blankets, and join in on the wonderful Christmas spirit. Replace your regular...
Read More