WATCH VIDEO - WELCOME TO PREMIER PUPS
At Premier Pups we strive to deliver the nation's premier puppy adoption experience. We appreciate and celebrate the difference our puppies can make in the quality of one's life.
Small Breed Puppies for Sale
Puppies with a GUARANTEE
10 Year Health Guarantee
The health of your new family member is our primary concern. We take all necessary precautions from vet inspection of our pups to their parents requirement to pass annual exams. If there's something undiscoverable at 8 weeks of age that later comes up as hereditary or congenital, you're covered. We stand behind our pups with up to a 10 Year guarantee.
Breeders with INTEGRITY
Our breeder partners are our allies in serving the interests of our clients in bringing to market the highest quality puppies available. We seek breeder partnerships that share our concern for social responsibility and the environment. We have a zero tolerance for substandard breeders.
Breeders with COMMITMENT
Developing long-term, personal relationships with breeders means we can work closely with the people, who raise the puppies we provide. We frequently visit our breeders to ensure our puppies and the practices used to raise them are always improving. With our breeders, their pets and pups are their main focus and priority.
Accident & Illness coverage at the VET of YOUR CHOICE!
Low monthly payment
covers up to 80%
of the following treatments:



IDEXX Pre-Screen Blood Evaluation Tests
A comprehensive chemisty profile ideal for canine screening; the Chem 10 allows for a thorough look at the puppies organ function, which helps detect mainly issues with liver and kidney function. This initial bloodwork can offer insight on the health of your puppy at a fraction of the rate your local vet would charge. Detecting issues with organ function is impossible at a normal vet physical. Know your pup's baseline and start off with maximum peace of mind with the Idexx Chem 10 test.
Nationwide Puppy Delivery Options
If you're outside of our area, our knowledgeable staff will make sure that you have everything you need to smoothly pickup & transition your pup after flight or ground delivery. Premier Pups offers airline travel, ground delivery as well as premium in person delivery options.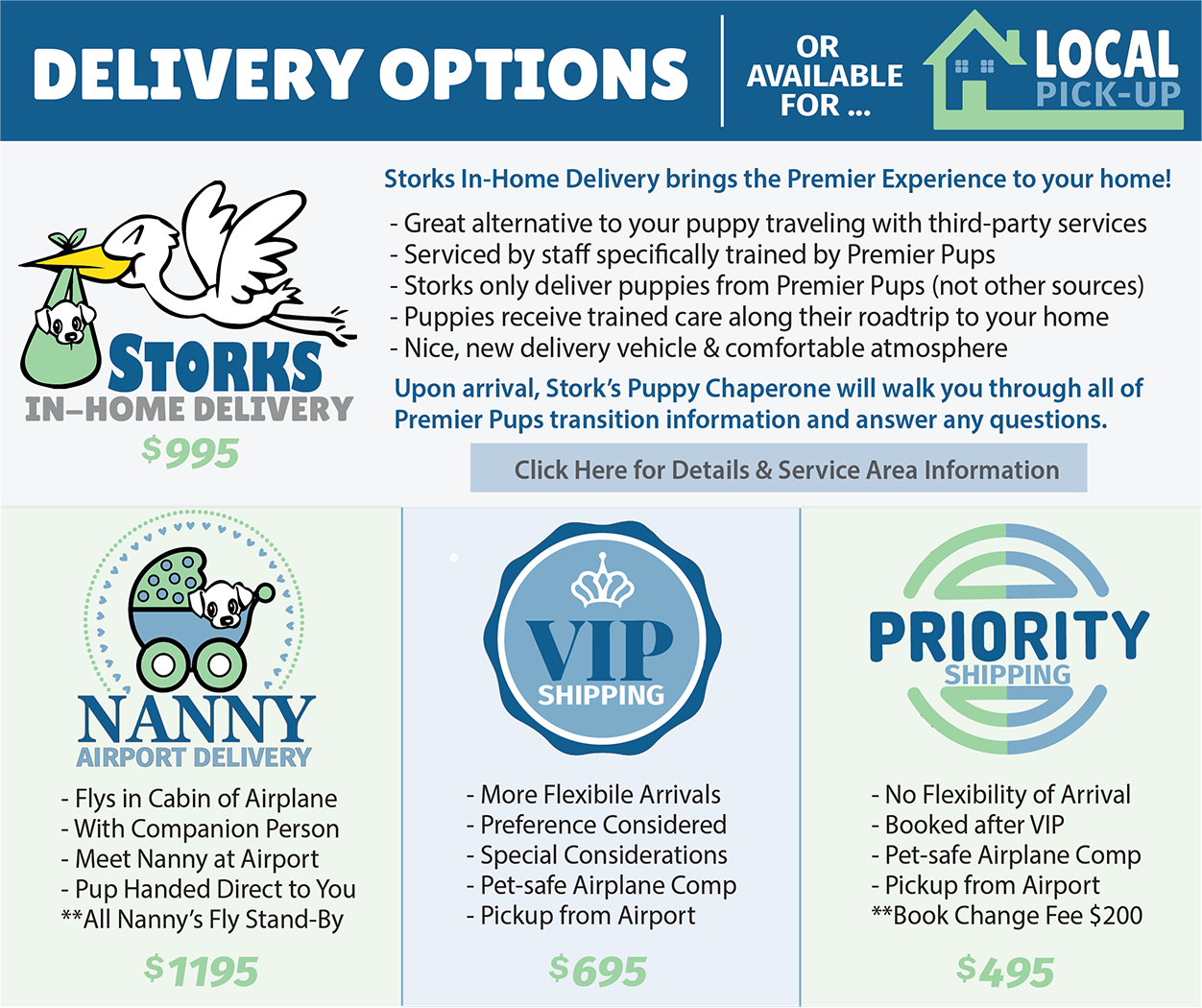 Customer Pickup Experience
We welcome any customers to come and visit our home in Central Ohio. At Premier Pups We can't wait to see the excitement and happiness every puppy brings to their new owner. Our staff will make sure you are comfortable and prepared to take your puppy to their forever home.
Customer Photos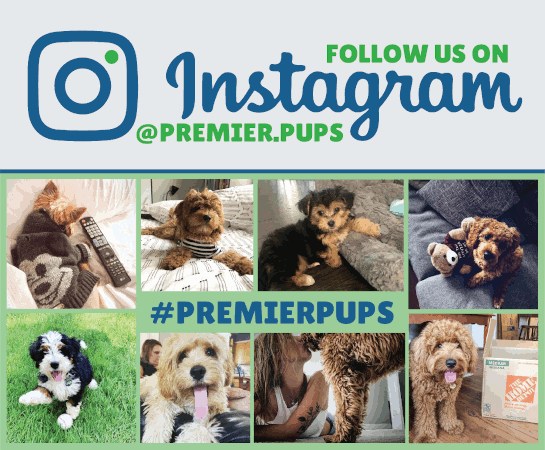 Premier Pups provides updated content daily of all our family members across the country. Remember to tag @premier.pups in stories, photos and reels for a feature on our page. We love to highlight our fur babies from our loving families for everyone to enjoy. Follow us on our Instagram page today!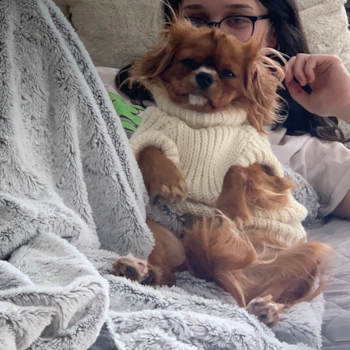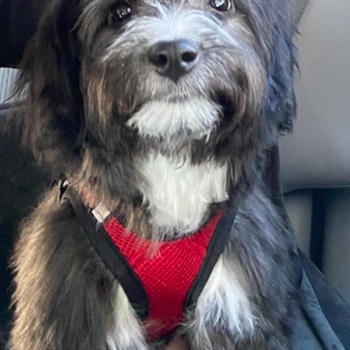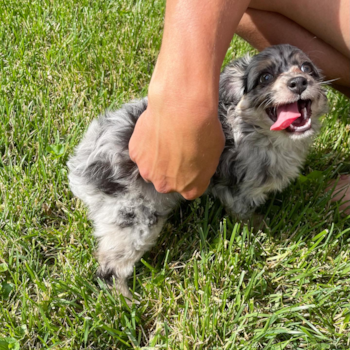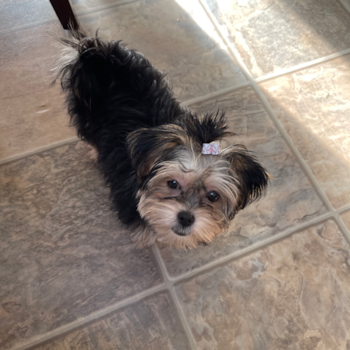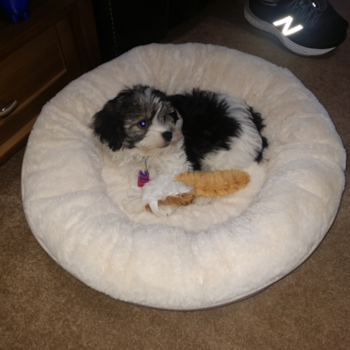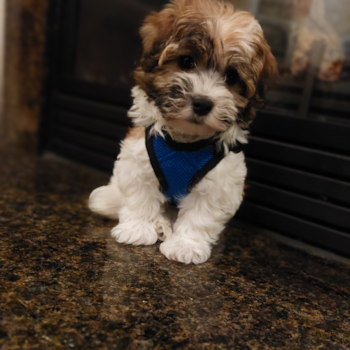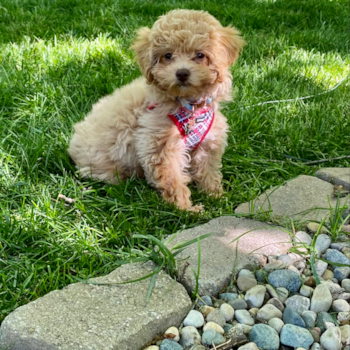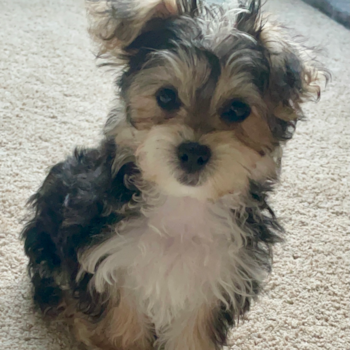 Post photos of your puppy as it grows! Premier Pups and our network of trusted breeders love receiving updated photos of the puppies. Posted pictures will appear in the puppy photo gallery and breed information page for everyone to enjoy.
Customer Reviews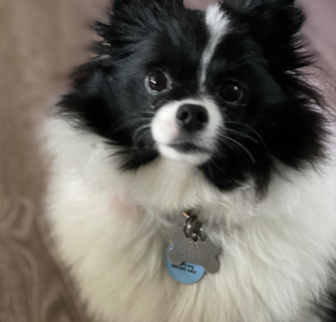 Gigi, previously Dana
Pomeranian Puppy
in Huntington, West Virginia
We purchased our sweet and gorgeous Gigi (previously Dana) from premier pups in July of 2020. She is a very smart and confident puppy. Our experience with premier pups was great! They provided excellent service throughout the purchase process, and went over and beyond to ensure that we received a happy and healthy puppy, including a great take home starter pack- vital for the health of those smaller breed puppies! We would highly recommend and may even purchase her a good mate soon!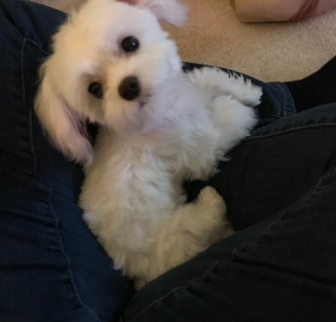 Lily - Used to Sugar
Maltipoo Puppy
in Fort Washington MD
Carmelita Foster
2/6/2021
I purchased Sugar, now Lily, over three years ago. The experience was great and easy. Amazing customer service. Lily is sweetest dog ever , when she was received and even now, she stopped strangers in their tracks wanting to pet and okay with her because she was so adorably small. She was 15 oz when purchased and now he is 4lbs. I'm looking to purchase another puppy and immediately came back to premier pup, then suddenly realized I never provided a review of my great experience.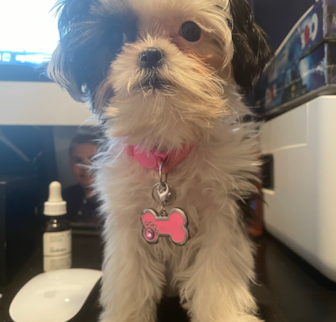 Coco
Teddy Bear Puppy
in San Jose , Ca
We received Coco (formerly Yvette) on Dec 10 2021 and every since then she has brought so much joy to our family. Very cuddly playful and loveable, she's what we've been waiting for. Just took her to her 4 month check up and now weighs 2 pounds. She's the best house dog anyone can ask for . Great experience buying her to picking her up from the airport.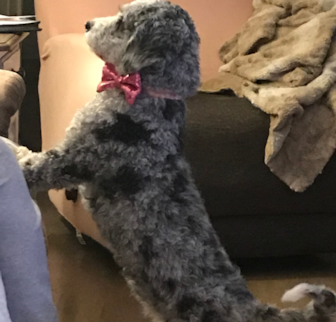 Luciana
Mini Bernedoodle Puppy
in Columbus, Ohio
Scott and Terri
12/2/2020
Ever since joining our family , this girl has energy, smarts and she absolutely loves the snow I would not hesitate to go ahead and purchase another pup from Premier pups because of the selection they have and the guarantees they have. financing is EZ and my confidence is high with these friendly folks. Bought a mini goldepoo after his golden had passed. And purchased this one after my St Bernard/Redbone Coonhound passed. ??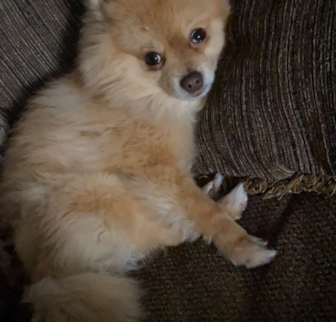 Maui
Pomeranian Puppy
in Sterling Heights, MI
Hi, we have purchased Maui about 3 years ago. Today, he is turning 3 years old! We have purchased 2 dogs from this company and oh what a joy we've been having! Maui is a teacup Pomeranian that is so loving and playful and just the most amazing dog in the world! So thankful for this company for bringing me my joy and happiness!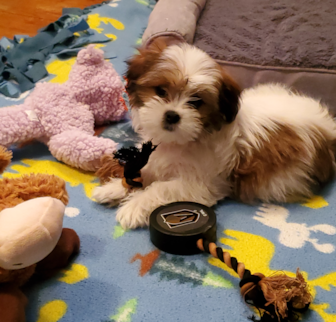 Anezka Letang
Teddy Bear Puppy
in Pembina nd
We had been looking online at a lot of breeders and just happened to come across Premier Pups and we seen this little girl and we instantly fell in love. Everyone at Premier Pups were wonderful and caring and answering all our questions, we live in ND, so we were concerned about the airplane ride in our cold weather. But they made sure to check the forecast every day before they booked the flight. And once she arrived they called and texted to see how she was doing. We've told all our friends and family about Premier Pups and how awesome they are. So from us and Anezka Letang THANK YOU!!!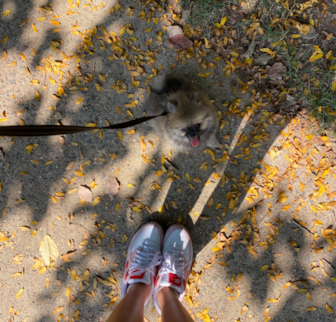 Birkin
Pomeranian Puppy
in New Jersey
Lauryn Buencamino
10/8/2021
The adoption process with Premier Pups couldn't have been better! I adopted Birkin (previously known as McLovin) and received him on September 26th. Premier Pups guided us throughout the journey and even followed up with phone calls to check up on us and see how we're doing. It was a great experience. Premier Pups went above and beyond, especially with guiding us on how to properly care for our new teacup pup. Birkin has brought so much happiness into mine and my family's lives. I can't wait for all the new memories we'll make. Whenever I take Birkin out, people always stop to take pictures or ask where I got him from. If I ever decide on adopting again in the future, I will definitely come back here. My Instagram is @siemprebuen and Birkin's is @teacup.birkin if you're interested in following our journey!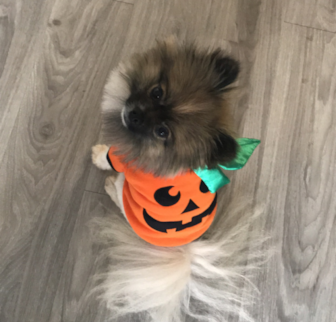 Goji
Pomeranian Puppy
in Columbus,Ohio
Happy healthy pup! I got Goji 2 years ago,(His original name on the website was Pacey) I fell in love with him online so then I scheduled an appointment to meet him it was love at first sight we connected instantly and he was even more tinier and cuter in person. I decided to take him home that day, the medical instructions and records are very clear. I had to feed him baby food in turkey flavor for a little while, I never hand fed a puppy before so that was special to me. I was working from home at the time so I could give him my full attention. I haven't had any health issues with him, he just has one impacted tooth but it's not causing him pain and it doesn't need to be removed. Overall I'm happy with the quality and customer service I had with premier Pups.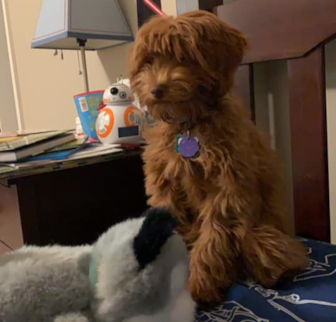 Roxy (Sequoia)
Labradoodle Puppy
in Ohio
We picked up Roxy and our life has been so full ever since. She is 6.5 months old and has been easy to train and she plays so well with people and other dogs. Her coat is very soft and she does not shed (F1B). PP really found us a gem of a dog and we will be back to get another!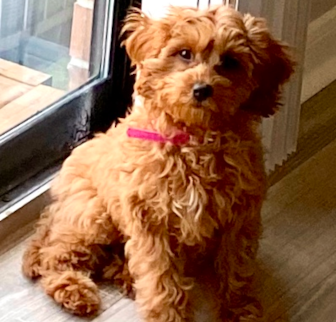 Vayda Young
Cavapoo Puppy
in Nashville, Tennessee
Dr & Mrs Henry Young
3/26/2020
Wow...its been a Beautiful begging thanks to Mike. It begin on Christmas Day, when we left Cleveland Ohio to Johnson City to pick up Vayda. Mike took the time that morning to greet us with open arms when we drove up at !0:00 am Christmas morning. Took the time to answer any questions and was very detailed. Much love to his wife, and Family for sharing their quality time to be a blessing to us. He knew that we were relocating and wanted to pick her up on our way South. And he continued to answer my new mother question that day, and thereafter. I couldn't made a better choice than to choose Premier Pups. He not only gives 100%, he goes the extra mile. Thanks Mike for showing us the love of God on His Birthday. God Bless You Mrs. Young
Frequently Asked Questions
How big will my Mini Goldendoodle get as an adult? At full growth the average height of a Female Minature Goldendoodle is between 17-19 inches with an average weight of 20-35 lbs. For Male Miniature Goldendoodles their average height is between 16-17 inches with an average weight of 18-30 lbs.
What types of coats do Miniature Goldendoodles have? They can have a straight, wavy or even a curly coat. You can best tell what type of coat your puppy will have when they reach about 6 weeks of age.
How big do Miniature Bernadoodle's get? Miniature Bernedoodles measure in between 18-22 inches at the shoulder and are usually between 25 to 50 pounds, but can be as small as 15 pounds and as large as 65 pounds.
What amount of exercise will Miniature Bernedoodle's need? They require a moderate amount of exercise. Two to three daily walks as well as some active play should be plenty to keep this pup busy. They're always up for an adventure and make for great running partners. They also love hikes and swimming!
How big does a Poochon get? A Poochon will reach an average height of 9 to 12 inches and an average weight of 6.6 to 11 lbs.
What is the temperament of a Poochon? Poochon's are sweet, loyal and eager to please. They love their humans and make for the ideal companion dog.
How big do Cavapoo's get? The average weight of an adult Cavapoo is between 15 to 20 pounds with a height of between 18 to 14 inches.
Are Cavapoo's hypoallergenic? It depends on which parent breed they take after more. If your Cavapoo has more Poodle in their genes then there is a good chance that it will be more hypoallergenic then if they had more Cavalier in their genes. It is important to note, that no dog is truly 100% hypoallergenic.
What is the size of a Pomeranian? The average height of a Pomeranian is between 6 to 7 inches and the average weight is between 3 to 7 lbs.
Are Pomeranians good with children? Pomeranians who are well socialized may be able to live or play with children, but supervision is recommended. Though they are sturdy little dogs they do not tolerate rough play and may nip if provoked.
How big do Poodle's get? Poodle's come in three sizes: Standard, Miniature, and Toy. The Standard Poodle measures over 15 inches at the shoulder and most are in the 22-27? range. The Miniature Poodle measures between 10 and 15 inches at the shoulder and most are in the 13-15? range. The Toy Poodle measures 10 inches and under at the shoulder.
How much grooming do Poodle's require? Poodle's should be brushed a minimum of once per week with regular scheduled grooming appointments have 5 to 6 weeks.
What is the life expectancy of a French Bulldog? The average life expectancy is 10 to 12 years.
Does the French Bulldog shed? Yes, but because this breed has a single coat it sheds far less than most other breeds.
What is the average lifespan of a Maltese? The average lifespan is 12 to 15 years.
Does the Maltese shed a lot? No. The Maltese sheds very little if at all. They are considered one of the best breeds for people who suffer from dog allergies.
What kind of dog is a Teddy Bear? Teddy bears are designer dogs, which are the result of two or more breeds. Most commonly, their parents are Shih Tzu and Bichon Frise's, Shih Tzu and Maltese or Bichon-Poodle mixes.
What are the Teddy Bear breeds? The Teddy Bear breed includes the Zuchon, Pomeranian, Poochon, Shih Poo, Mini Goldendoodle, Maltipoo, MorkieSchnoodle, Cavapoo, Malshi , Cairnoodle, Cockapoo, Westiepoo, Shorkie, Pomapoo, Yorkipoo, Pomchi, Peekapoo and Cavachon.
What is an Aussie Chon? The Aussie Chon is a designer cross between a Mini Australian Shepherd and a Bichon Frise.
What is the height of an Aussie Chon? The Aussie Chon measures between 10 to 18 inches at the shoulder.
What is a Pomsky? A Pomsky is a designer dog breed that is made from a female Husky and a male Pomeranian.
Are Pomsky's hypoallergenic? No, these pups have a double coat of heavy hair that sheds.
What is the difference between a Cavachon and a Cavapoo? A Cavachon is a cross breed between a Bichon Frise and a Cavalier King Charles Spaniel, whereas the Cavapoo is a cross breed between a Poodle and a Cavalier King Charles Spaniel.
Are Cavachon's hypoallergenic? The Cavachon is not truly hypoallergenic, though they have a coat very similar to their Bichon Frise parent and therefore shedding is minimal to none making them a great option for those who suffer from pet allergies.