Havanese Puppies for Sale Ohio | Havanese Pups Online
CALL OR TEXT ANYTIME 740-809-3074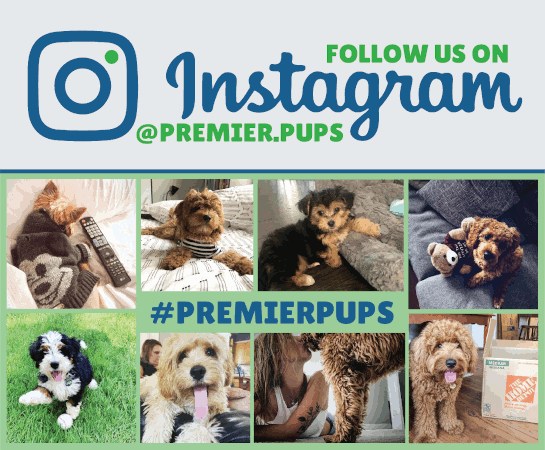 NURTURING PUPPY DEVELOPMENT
From Our Trusted Breeder's Homes to Yours
BREED INFORMATION
HAVANESE
---
The Havanese is a small, purebred dog known for being very affectionate, cheerful, loyal and intelligent. They are very small and are covered in soft, silky fur that makes them incredibly endearing. They are very energetic and tend to be independent in many scenarios. The Havanese originated from Cuba and is actually the national dog of the country. They form bonds with their owners quickly and will adapt to new environments in no time. Although very small in size, Havanese is not easily intimidated by larger dogs and will always try to showcase their intelligence in various ways. The fact that they are also very intelligent makes them easy to train. They also love being indoors and actually thrive in an apartment setting. To keep them healthy, they need daily and consistent exercise as they are not the most active breed and can get obese if not monitored. The most common colors for Havaneses are black, blue, brown, gray, silver and white. Browse our selection of Havanese puppies for sale today. Note: Their coat is long and silky and can easily get tangled. Many owners prefer cutting their coat short for easier management.
Temperament

Affectionate, Cheerful, Gentle, Intelligent, Loyal, Responsive, Social

Adult Weight
7-13 lbs
Adult Height
9-12 in
Life Expectancy
12-14 yrs
Rating

5.0

(20 reviews)
| | |
| --- | --- |
| Maintenance | |
| Training | |
| Shedding | |
| Adaptability | |
| Active | |
Havanese Puppies For Sale | On-the-spot Adoption in Ohio | US Shipping
Havanese Dog Breed Information

The Havanese is a breed with origins in the Tenerife Bichon's breed and was named by the Cuba's capital, becoming the national emblem of the country. It was the favorite dog of the aristocrats and wealthy families and it is a spoiled breed, accustomed with luxury life. It was known as "the silk dog". It is also called Shavanese if it has short coat.
It is 22-29 cm tall and weighs between 3 and 6 kg at maturity. Havanese is a sturdy dog, with strong legs that allow easy movement, dark eyes, long tail covered with long, silky hair that varies from wavy to curly to corded. It is double coated with soft hair both on outer coat and undercoat. It has black eyes, nose and lips and its color varies from cream, gold, white, silver, blue and black to any combination of these colors. Its tail is carried up over the back when gaiting. It has a lively and springy gaiting which reveals its happy character.
For easier care, it is recommended to keep its coat clipped short. The feet may be clipped to look round. If it has long fur, it needs regular brushing. Corded coats is a chosen groomed hairstyle that requires special care. It is little to no shedding puppy, the dead hair must be removed by brushing. Its eyes and ears have to be regularly checked. If the ears are not kept clean it is prone to ear infections. Its teeth should be brushed weekly.
Havanese is a small breed and is very active, playful and affectionate with children and family. It is very sociable and it gets along well with other pets. Sometimes, it can become noisy. It is intelligent and easy to train as it can learn fast different tricks. It is adaptable to any kind of environment and living and it can adapt easily to its master's lifestyle. It is gentle and responsive and become very attached to its human family. It is a cheerful and curious dog that loves to observe what is going on. It is sensitive to the tone of voice and will not listen if it senses that it is stronger minded than its owner. It also does not respond to harsh methods. Its master or trainer needs to be calm and keep an air of natural authority. It is also a good watchdog that prevents its owner about the visitors. If it is not properly trained it can become shy around strangers.
It can live in an apartment where it is very active. It also requires plenty of exercise and needs to be taken on daily walks.
Its life expectancy is about 15 years and generally, it is a healthy breed. It is prone to diseases like progressive retinal atrophy, poodle eye, juvenile heritable cataracts, Chonrdodyplasia, congenital deafness, patellar luxation, Leg-Calve Perthes Disease, heart, liver, kindney problems, Sebaceous Adentis, seizures and dry skin. Its eyes need to be cared properly as its lacrimal glands weep a lot and it is prone to infections. Its fur should be combed daily to avoid tangles and in warm seasons should be cut.
If you're searching for a sweet and playful companion to spend your time with, choose a Havanese. It is a playful and lovely small dog that will love to make you laugh and feel good. Premier Pups sells Havanese puppies in Ohio and nearby states like West Virginia, Indiana, Kentucky, Michigan, Illinois and Pennsylvania.