The Team
Meet Our Family
Michelle

- Customer Care Specialist / Lead Travel Prep

My love for taking care of people and puppies alike is what really made me want to join the team here at Premier Pups. I have always had dogs as pets (though they truly become a member of the family) and beinging able to guide families to the perfect pup of their own is a very rewarding experience. My responsibilities include making sure the pups catch their flights on time and are comfortable for their trip home as well as calling to check on them once they have made it to their families safe and sound!

Favorite Breed(s): It changes every week!
Chelsie

- Lead Puppy Care Specialist / Follow up care

Having 12 years of experience working with animals, getting to share and utilize my knowledge to care for the little ones here at Premier Pups has been amazing! Making sure the pups are as healthy and happy as possible is always my number one priority. Managing the kennel staff has given me the opportunity to educate the rest of the staff on what it takes to ensure each pup is as healthy as can be. I get so attached to some of the pups that sending them home can be tough! But I am always sure to call and check on each pup that goes home to make sure they dont miss us too much!

Favorite Breed(s): French Bulldogs, Teddy Bear
Lacie

- Lead Customer Care Specialist / Flight Bookings

Working for Premier Pups has allowed me to use my education to help each family find their perfect pet. I have always had a passion for helping others and what better way to make someone smile than with a puppy?! Once they have decided on the pup that is the best fit for them, I am responsible for finding the quickest and safest flight to ensure they arrive home as happy as can be! I also make sure each puppy is sent home with all of the items they need to transition into their new homes. Getting to hear the joy and excitement in the voices of each family awaiting the arrival of their new puppy is the best part of my job!

Favorite Breed(s): Mini Aussies, Teddy Bears
Tiffany

- Puppy Care Specialist

It's a great feeling to wake up each morning to take care of our puppies. Each and every puppy's health is my top priority. I have over 5 years of puppy care experience and continue to improve my knowledge by working closely with our licensed veterinarian. I'm here to ensure your new puppy is ready for their new home, prior to departure!

Favorite Breed(s): Mini Dachshund
Donato

- Adoption Agent / Finance Specialist

Growing up an animal lover it only seemed fit to work with a team that loves animals the way I do. Helping loving families find their perfect puppy is always a great experience for me, it is something you can wake up and feel good about doing every day. Being a part of the financing team gives me the ablity to help all of our customers find the best solution to for their adoption needs.

Favorite Breed(s): Mini Aussiedoodle, Cavapoo
Matt

- Lead Follow up care / Emergency consultation / Customer care

This passion of mine started at a young age because my mother breeds cavalier king charles, and i own two cavaliers that are actually from my mom. This passion did not leave me and continued as i journeyed through college and graduate school. I decided to follow my passion and work for and a part of a special company that has the same values as me.

Favorite Breed(s): Cavalier
Troy

- Marketing / Inventory Management / Breeder Relations

I take great pride in partnering with the best certified breeders in Ohio to offer you the highest quality, cutest puppies for adoption. I look forward to sharing my love for pets with you through our agency. Anyone who knows me, knows how much I love my dog, who I rescued from a shelter a few years ago. I keep thinking about getting him a playmate. With every litter of Pomsky puppies, I struggle with not taking one home!

Favorite Breed(s): Pomsky, Morkies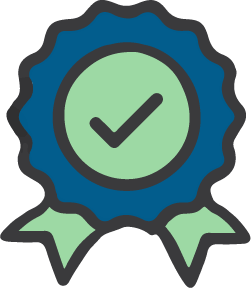 Puppies with a
GUARANTEE
The health of your new family member is our primary concern. We take all necessary precautions from vet inspection of our pups to their parents requirement to pass annual exams. If there's something undiscoverable at 8 weeks of age that later comes up as hereditary or congenital, you're covered. We stand behind our pups with up to a 10 year guanrantee.
FULL TERMS OF GUARANTEE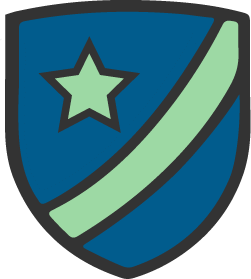 Breeders with
INTEGRITY
Our breeder partners are our allies in serving the interests of our clients in bringing to market the highest quality puppies available. We seek breeder partnerships that share our concern for social responsibility and the environment.
We have a zero tolerance for substandard breeders.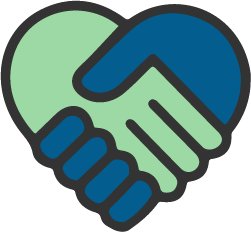 Breeders with
COMMITMENT
Developing long-term, personal relationships with breeders means we can work closely with the people, who raise the puppies we provide. We frequently visit our breeders to ensure our puppies and the practices used to raise them are always improving. With our breeders, their pets and pups are their main focus and priority.