Shipping
PREMIER PUPS TRANSPORTATION OPTIONS
AIRLINE SHIPPING OPTIONS:
VIP shipping option allows you to pick any day of the week for your puppy to be delivered. The puppy will fly via the best available commercial airline flight on your day of choice. We will attempt to accommodate time of arrival for your chosen day but will be limited to airline flight schedule as well as pick up facility hours of operation. Our flight VIP specialist will work there hardest to accommodate your requests. This service is the most reliable flight service out of all the delivery options we offer. Your puppies air travel will take precedence over all other puppies we have in transit.
Priority Shipping offers your puppy the first available flight and takes priority over basic shipping. Customer is able to change the day of flight to one of our other flight days to accommodate schedule. This does not mean we will hold the dog for an extra length of time, it simply means we will accommodate to your schedule as well as possible and you will have more options.

Basic Shipping offers your puppy the first available day and flight we can find after all Priority & VIP pups have been booked. You cannot choose the day of your puppy's flight. If you want some flexibility on the arrival day, please choose Priority. If you have already placed your order, you can upgrade to Priority. Call our Customer Care line to upgrade. NOTE: If you request a change in your puppy's flight, a fee of $100 will be charged to upgrade to Priority
PREMIUM IN PERSON DELIVERY OPTIONS:

Nanny Airport Delivery Service. As a part of the Nanny delivery the puppy will fly in the cabin of commercial airlines accompanied by our puppy nanny. You will meet the nanny at the airport at a predetermined designated location to pick up your new fur baby. All nanny's fly stand by; some flexibility is required as a part of the Nanny Airport Delivery due to the use of stand by flights. If a specific date and time is required the VIP shipping method is highly recommended and provides the highest reliability.

Storks In Home Puppy Delivery Service brings the Premier Experience to your home. This option is a great alternative to your puppy traveling via Air or Via ground with third party services. The Stork In Home Delivery is provided by staff solely trained by Premier Pups. Only Premier Pups puppies will travel in Storks brand new delivery vehicle receiving trained care and a comfortable atmosphere during entire trip. Once the puppy arrives storks puppy concierge will walk you through all of Premier Pups transition information as well as answer any other questions you may have related to your new fur baby. Please click here for more details about the areas we offer this service.
Below are the areas that Premier Pups provides Stork In Home Puppy Delivery:
Illinois, Indiana, Michigan, Kentucky, West Virginia, Virginia, Maryland, Pennsylvania, New York, New Jersey, Rhode Island, Connecticut, Massachusetts, Ohio

Ohio will have service in entire state
Illinois will be limited to Chicago Area
Michigan will be limited to anything near of south of interstate 96/69 which runs from Grand Rapids to Flint
Indiana will be limited to location near and or east of interstate 65
Kentucky will be limited to locations near or north of interstate 64
West Virginia will be limited to location near or north of 64 and near or west of 79
New York will be available to anyone within 20 miles of interstate 90 or a 50 miles radius of the following cities Fredonia, Buffalo, Rochester, Geneva, Syracuse, Utica, Albany, New York City
Massachusetts will be available to anyone within 20 miles of interstate 90
Providence will be available to entire state
Connecticut will be available to entire state
New Jersey will be available to entire state
Pennsylvania will be available for anyone within 20 miles of Erie, and all locations south of interstate 80
Maryland will have service available within a 50 mile radius of Baltimore as well as within 20 miles of interstate 70
Washington DC will offer service within a 50 mile radius of the Capital as well as within 20 miles of 270 to Frederick
The North East US region will deliver Sunday & Monday depending on location – This includes the following states Northeast Ohio, New York, Massachusetts, Rhode Island, Connecticut, New Jersey, Pennsylvania
Everything but the Northeast section of Ohio as well as DC, Maryland, Virginia, West Virginia, Kentucky, Indiana, Illinois, Michigan will be delivered Weds-Fri.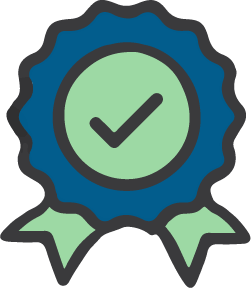 Puppies with a
GUARANTEE
The health of your new family member is our primary concern. We take all necessary precautions from vet inspection of our pups to their parents requirement to pass annual exams. If there's something undiscoverable at 8 weeks of age that later comes up as hereditary or congenital, you're covered. We stand behind our pups with up to a 10 year guanrantee.
FULL TERMS OF GUARANTEE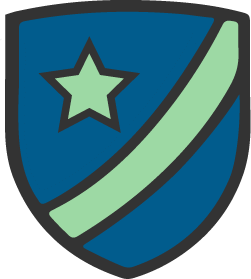 Breeders with
INTEGRITY
Our breeder partners are our allies in serving the interests of our clients in bringing to market the highest quality puppies available. We seek breeder partnerships that share our concern for social responsibility and the environment.
We have a zero tolerance for substandard breeders.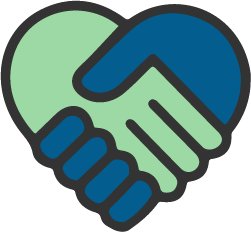 Breeders with
COMMITMENT
Developing long-term, personal relationships with breeders means we can work closely with the people, who raise the puppies we provide. We frequently visit our breeders to ensure our puppies and the practices used to raise them are always improving. With our breeders, their pets and pups are their main focus and priority.