Is Santa Bringing Your Little Ones A Puppy For Christmas?
Published
Thursday, December 10, 2020
by
PremierPups
While the family is gathered around their Christmas tree on Christmas morning, Mom is doing her best to keep all the torn and shredded wrapping paper in a somewhat orderly fashion. Dad, wearing his slippers and holding his favorite coffee mug, takes a sip and smiles, knowing the last gift Santa left is going to be the best one. As the children examine the final neatly wrapped box with a big red bow on top, Mom begins to smile. Moments later, children's excitement can be heard throughout the house as the most adorable little puppy you will ever see pops out of the box!
Every year for Christmas, thousands of children in the US are gifted their fur-ever friend from Jolly Old Saint Nick. It is surely one of the most heartfelt gifts a child will receive and will provide a lifetime worth of memories. Besides having a new lovable member of the family, an essential part of this gift is that it will also teach children the responsibility of being a responsible pet owner.
Owning a puppy has many perks but also requires his family to take care of him. Since Santa did not include a manual in the box with the puppy, here are few tips on how you can help teach your children to responsibly raise their new puppy.
All puppies need training. Whether it be potty-training, trained to not jump on people or furniture, or trained to obey basic verbal commands. A well-trained puppy will grow to be a behaved adult dog. During your training, be sure to include your children. Allow them to take an active role in this process. This will allow your children to learn about their new puppy and see that the time they invest in working with their puppy is paying off, especially when they see their puppy following the rules.
Have your children be responsible for feeding the puppy. Feeding time should be at the same time each day. The proper amount of food and water needs to be left out daily. Although this may sound like a basic task, it is a very important one. Your children will have a sense of accomplishment in knowing they are taking good care of their new best friend who is fully dependent on them.
Allow your child to feel as if he or she is the puppy's primary caregiver. Under supervision, have your child harness the puppy's collar and connect the leash. Teach them that by taking their time and adequately leashing their puppy, they are protecting the puppy. Allow your child to handle their puppy and allow them to go for practice walks in the backyard. Your puppy will love the exercise and your children will feel a sense of pride and responsibility.
Each evening have your child care for the puppy's wellbeing by teaching him or her how to properly and gently brush the puppy. A good brushing will render instant results of a smooth and soft coat. Children are very impressionable, and allowing a child to nurture and directly care for a puppy will build a sense of pride and compassion.
These life skills are invaluable and will help your children understand the importance of being a responsible young man or young lady.
Related Posts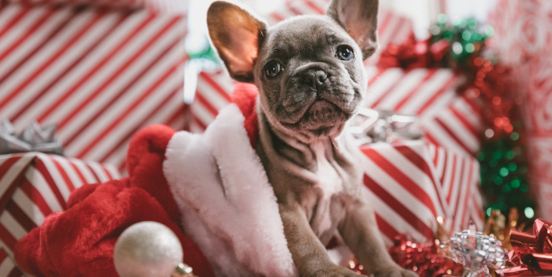 Christmas is just around the corner. It's time to hang the big Christmas socks and stock up on hot cocoa and wine. Bring out the scented candles, the comfy pillows, and the warm puffy blankets, and join in on the wonderful Christmas spirit. Replace your regular...
Read More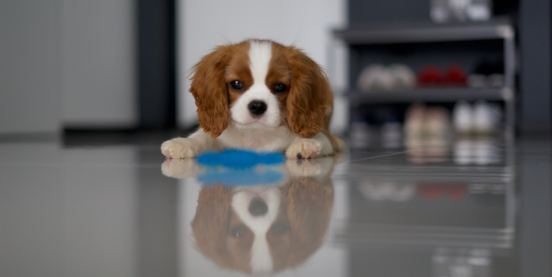 Getting your first ever puppy is a decision that will reward you with unconditional love, friendship, and an endless supply of cuddles for many years to come. But, as a first-time puppy owner, there are a few things you need to consider before adopting your first...
Read More