Pandemic Years, Mental Health & Dogs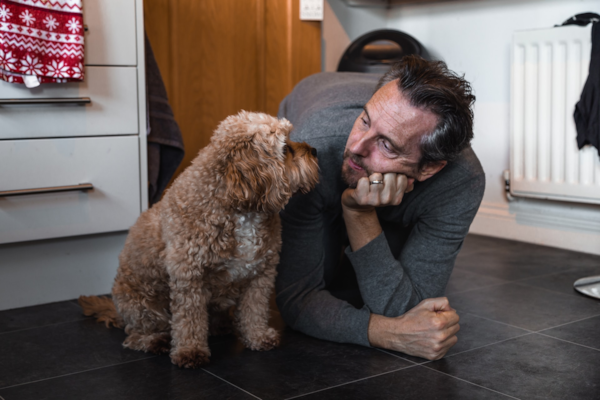 Published
Friday, November 12, 2021
by
Premier Pups Team
2020 and 2021 haven't been a walk in the park, not in the slightest. The pandemic, the restrictions, the battle, and the lockdown that came with it, have all taken their toll on the population's mental health. Not being able to see family, working from home, spending most of the time indoors, and the lack of socialization that was felt during these pandemic years were found to be serious cause for concern.
Mental health specialists have reported that there is a direct correlation between the pandemic, the population's mental health, and the increased demand for companionship. To cope with what seems to be "the stuff of disaster movies", people turned to man's best friend for help. As the collective mindset synchronized and the 'pandemic puppy phenomena' was born, the light at the end of the tunnel started to shine brighter, and it continues to shine bright today.
Table of Contents
The Need For Change Was Met
Having a dog around has always been beneficial to mental health, as countless studies can attest. During the past couple of years, dogs and puppies have proven yet again the awesome value they add to the quality of one's life. What was considered a luxury in the past and a trend in 2019, has become a need as of 2020.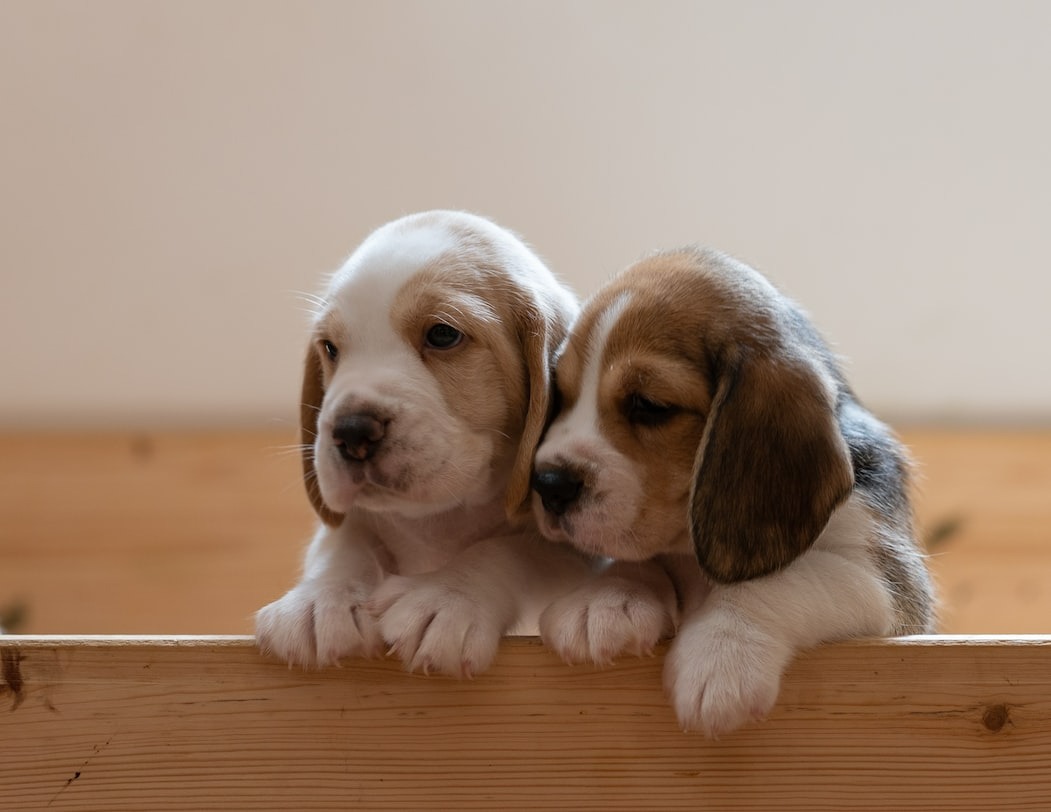 The decline in mental health that brought on feelings of loneliness and depression has pushed people to seek out a four-legged friend to help with the crisis. What better way to improve your lifestyle than to let a cute puppy cuddle away loneliness and fight off depression with you? One of the best ways 'pandemic puppies' contributed to the improvement of mental health during these past two years, was by sharing their jolly disposition.
It is a well-known fact that dog owners enjoy better mental health and a happier, more loving home environment. With that idea in mind and other similar concepts, families, senior folks, and even first-time pet owners brought home a new puppy/dog in 2020 and 2021.
What changed for pandemic puppy owners? Their choice was certainly rewarded, here's how:
Loneliness combated – city dwellers may have been hit hardest by the lack of socialization, so, naturally, they turned to the one being that could guarantee blissful companionship. The day-to-day life of a city dweller involves plenty of interactions and socialization, or, at least it did in 2019 before the first lockdown took place. Now, with restrictions in place and limited movement, staying indoors has become the new way of life.
For single people in particular, this new way of life has proven to be uncomfortable, to say the least. Opening their homes and hearts to a new fur baby during the pandemic has proven to be "their finest choice", according to several reports from city dwellers on social media. Having a new dog around, or a new puppy who loves to bounce around and play all day can significantly change the home environment. Feelings of loneliness no longer apply with a new furry friend glued to the hip.
A new occupation – the pandemic routine is a real thing, and, although it was relaxing and less stressful at first, many claim that it had gotten to a point where life took an unfulfilling nuance because of it. Working at a desk in your home for 8 to 10 hours and binging on Netflix for the rest of the day may seem ideal for relaxation days, but do it every day and you're in trouble. This routine has been dubbed 'unhealthy' by psychologists time and time again.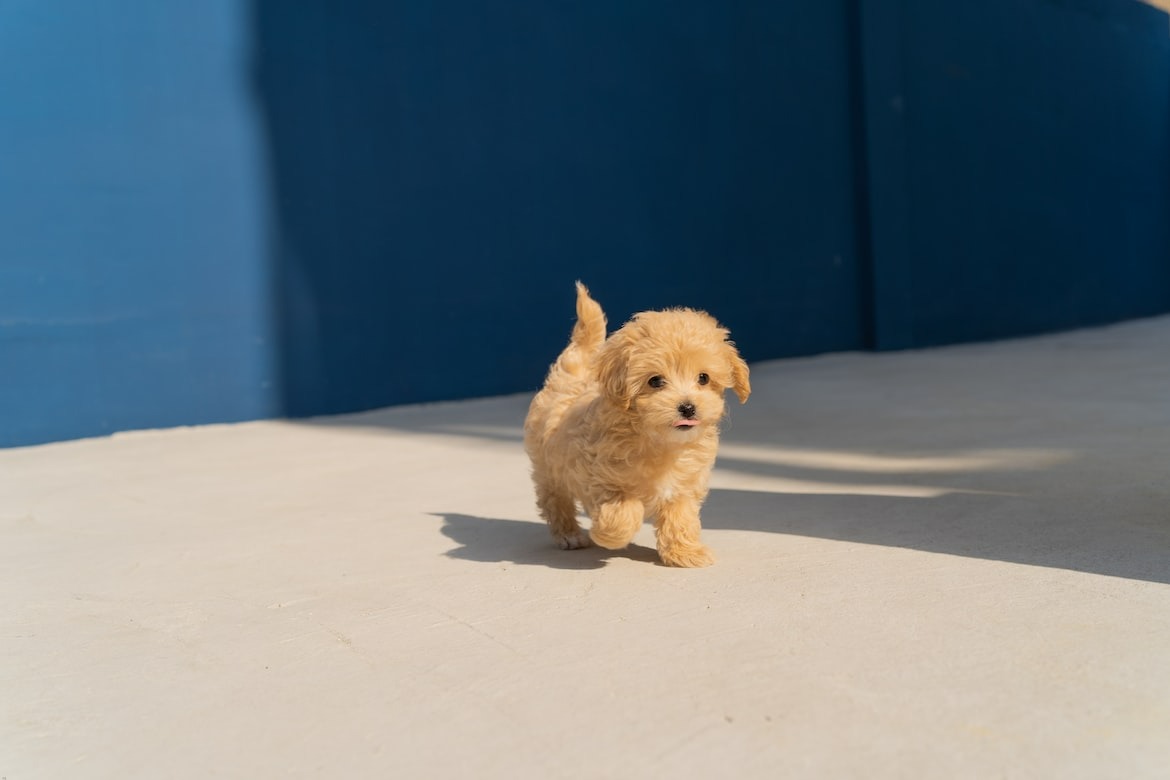 By taking in a new puppy or dog, people found that their daily routines took a different, more appealing turn. Caring for a dog and raising it takes time and effort, both of which are rewarded not only by a well-mannered and loving dog but also by the fun-filled process that consists of training and bonding.
Cuddles and puppy love - Puppy kisses, puppy cuddles, and puppy love, are really all it takes to start the journey of improving one's mental health. Changes don't happen overnight, but, as therapy dogs have been proving for decades, depression can be staved off by a sweet, happy, and affectionate dog. The new dog owners of the pandemic have filled social media with beautiful pictures and heart-warming testimonials on their personal journeys towards recovery with help from their fur babies. It's another win for our forever friends.
Recreation and exercise – with all the restrictions in and out of place, people have lost track of when, where, and what they are allowed to do. Amidst all the chaos and confusion, one category of people had it best – dog owners. During the pandemic lockdowns, dog owners were still allowed to walk their dogs, which might seem unimportant at first glance, but was in fact a major blessing. Going outside, getting in some fresh air, and walking for a few minutes around the block made the biggest difference for many apartment dwellers.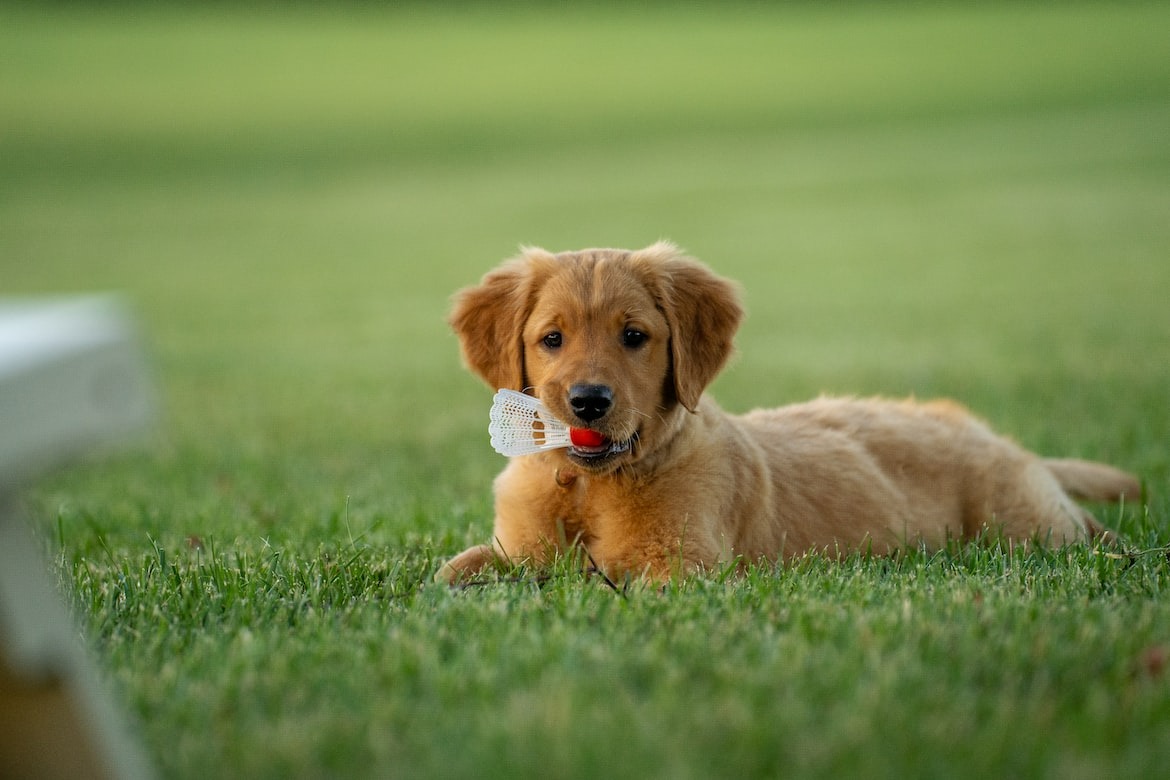 Apart from their daily walks that provided some exercise, dog owners were also happy to report that indoor fun became a daily routine. Playing hide-and-seek with their dogs, training them to do fun tricks, and chasing each other around the house, provided them with plenty of exercise and gave them all the benefits of recreation.
The new nanny in the house – keeping children busy during lockdown has been one of the biggest challenges for parents during the pandemic. Zoom calls interrupted, tantrums, boredom, homeschooling, and chaos, have become the new normal for many families during lockdowns. Choosing to bring home a puppy or a rescue dog, when the idea of being responsible for yet another being used to be a stressful thought at best, has proven to be the best choice for many families.
Having a little helper around to keep children busy, entertained, and happy, made a significant difference in households with children. Parents reported feeling more relaxed while the atmosphere in the house started to become less tense.
Companionship, loyalty & love - while the decision to get a dog was brought on by many factors during the past two years, recent dog owners report that not having a dog wouldn't feel right anymore. The joy a puppy brings and the unconditional love it offers has won over millions of new pet parents from all over the world and they wouldn't have it any other way.
Related Posts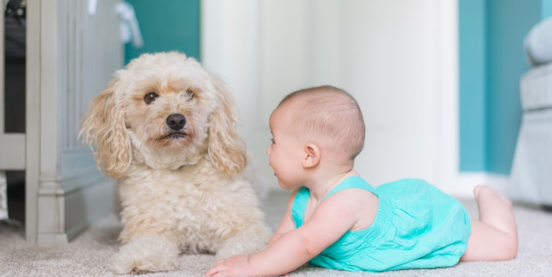 Fun household, joyful companionship, lessons on the art of compassion and responsibility, friendship, and love are just a few of the many wonderful things a dog brings to a family with children. Dogs are remarkable creatures capable of much more than we give them...
Read More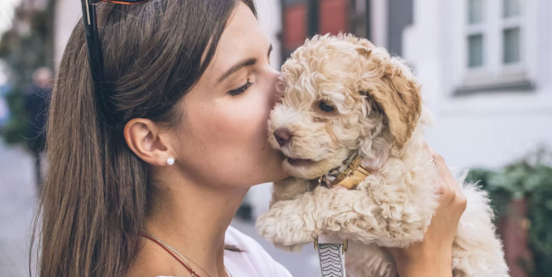 Dogs are amazing beings. They are loyal, sweet, attentive, positive, present, fun, devoted, affectionate, entertaining, and the list could go on and on forever. Dogs are the man's best friend. They are eternally by our side, always put us first, mend us...
Read More
Frequently Asked Questions
How have dogs helped improve mental health during the pandemic? Dogs have played a significant role in improving mental health during the pandemic. Their companionship has helped combat feelings of loneliness and depression. They have also provided a new focus and occupation for many people, helping to break the monotony of pandemic routines.
What are the benefits of owning a dog during the pandemic? Owning a dog during the pandemic has provided many benefits, including companionship, a new occupation, increased physical activity, and improved mental health. Dogs have also helped to combat loneliness, especially for city dwellers living alone.
How have dogs helped families during the pandemic? Dogs have been a great help to families during the pandemic, especially those with children. They have provided entertainment and companionship for children, helping to keep them busy during lockdowns. This has resulted in a less tense atmosphere in many households.
How have dogs contributed to improving the home environment during the pandemic? Dogs have significantly improved the home environment during the pandemic. Their playful and affectionate nature has brought joy and positivity into many homes. Additionally, their need for care and attention has given many people a new purpose and routine.
What are the mental health benefits of owning a dog? Owning a dog has numerous mental health benefits. Dogs provide companionship, reducing feelings of loneliness. They also offer unconditional love and affection, which can help combat depression. Furthermore, the responsibility of caring for a dog can provide a sense of purpose and routine, which is beneficial for mental health.