Queen Elizabeth II And Her Love for Corgi Dogs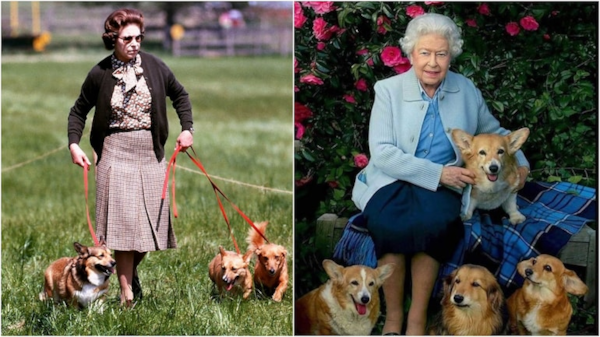 Published
Thursday, September 22, 2022
by
Madeline I
Queen Elizabeth II has had an enduring relationship with Corgi dogs. As you probably know, this breed of dog is very popular among the royal family.
The Queen's love of Corgis was well documented. In 2016, she told ITV News that she had owned more than 30 Corgis in her lifetime. She was also a fan of Dachshunds and Pembroke Welsh Corgis in her younger years. "As a child, I had lots of dogs, including Corgis," she said at that time.
But why did Queen Elizabeth II love them so much? Well, for one thing, they are incredibly cute. It's hard not to fall in love with these small but strong dogs with their floppy ears and cute faces.
There's one more trait that made Corgis so ideal for Queen Elizabeth II, their independence. Many dogs are very dependent on their owners for everything from walking to eating to playing. Corgis are happy enough with a yard to run in that they don't need constant supervision.
The Queen didn't have much time on her hands so she couldn't be taking her dogs out on walks every five minutes just because they want some exercise or company. And while other breeds would love nothing more than attention from the Queen herself all day long, Corgis wore the perfect fit for her.
The Corgi Breed Has Origins in Wales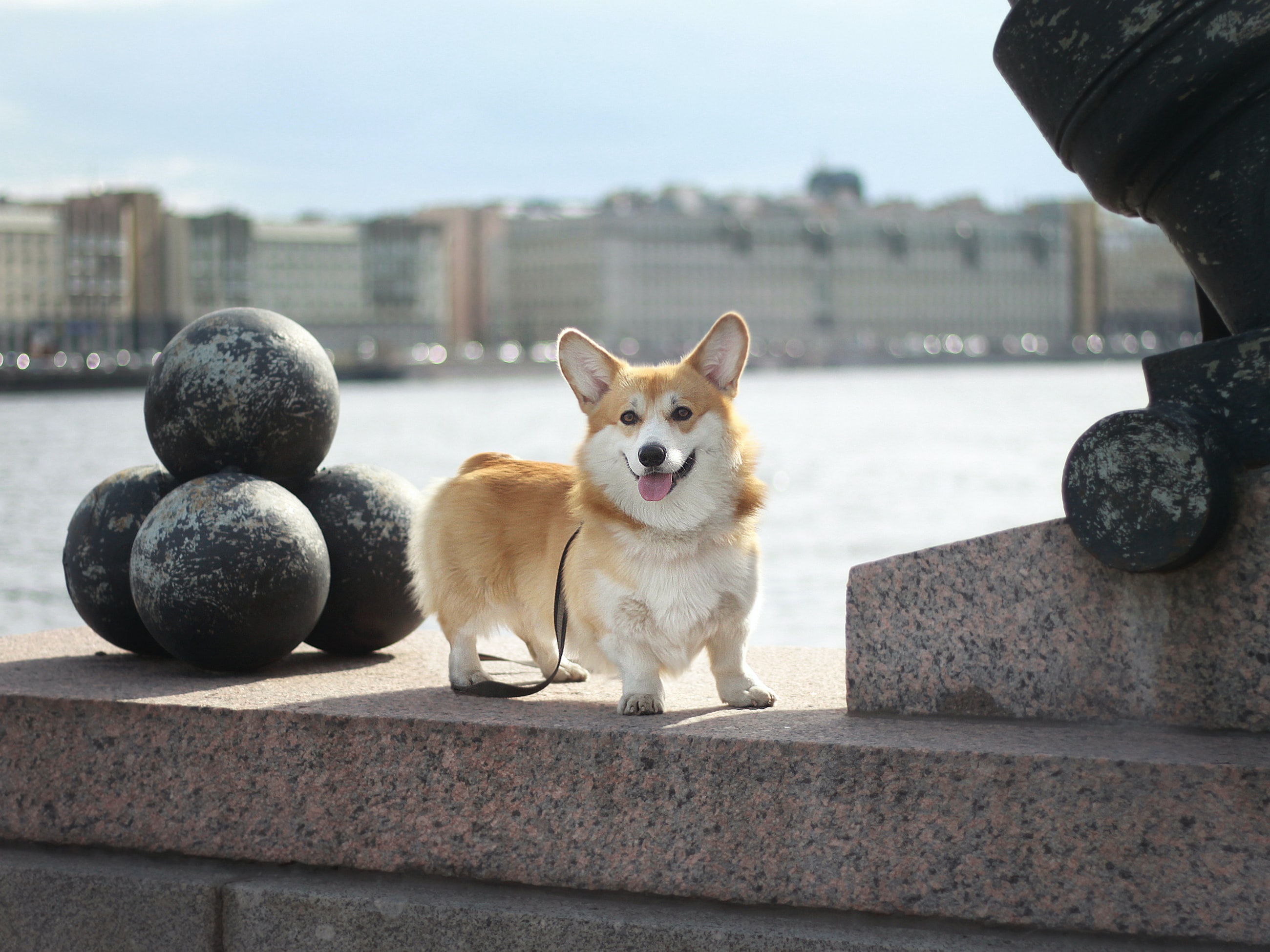 The Corgi dog breed originated in Wales, where it is known as a Welsh Corgi. The breed was used for herding cattle and hunting wild animals such as foxes, badgers, and rabbits. The Pembroke Welsh Corgi is a small-sized dog that is famous for its short legs and long body.
The word "Corgi" comes from Welsh, and it means "dwarf dog." The Welsh word for Corgi is "cor" and the word "gi" means "dog." The name literally translates to "little dog," which is exactly what a Corgi is, a small breed of dog.
Queen Elizabeth II has owned Pembroke Welsh Corgis for more than 70 years. In addition to caring for these dogs herself, she had also bred them through countless generations.
One Thing the Queen Adored About Her Corgis Was That They Are Very Smart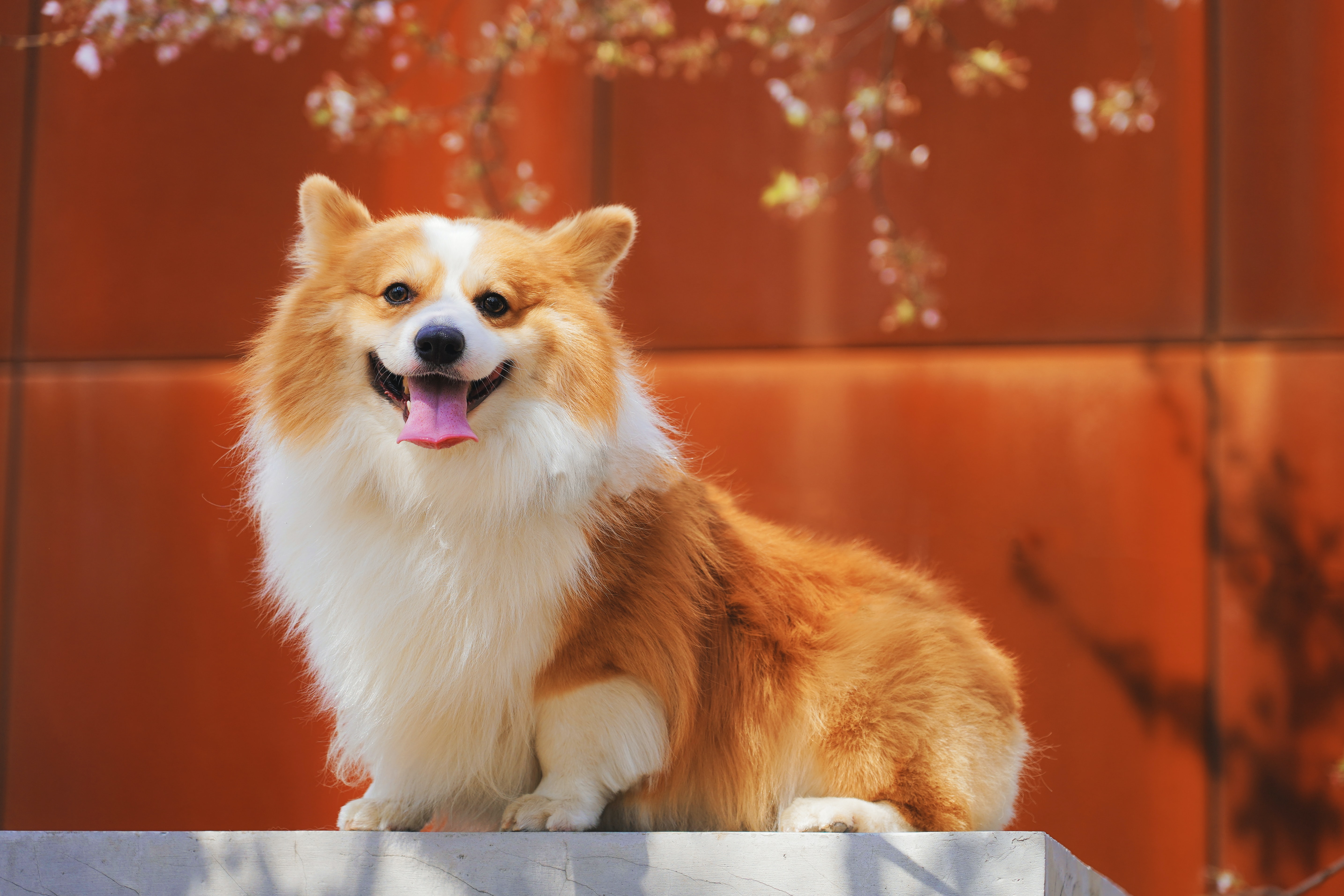 Queen Elizabeth II was known to be a huge lover of Corgi dogs. She enjoyed training them by herself. Her royal duties prevented her from taking care of the dogs as much as she would have liked, so she spent all of her free time in the kennel with them.
She really loved how playful they were and always took special care of them to ensure that they got enough exercise every day. She would even go on walks with them or play with them in the backyard if there were any spare moments during her busy schedule.
Queen Elizabeth II was impressed by the fact that Corgis learned commands very quickly and had an unmatched eagerness to please. She was so in love with these dogs that she even wanted to train them herself. She used to go for walks on the Palace grounds with her Corgis so she can train them.
The Queen and her Corgis have long been the subject of many memes. Though they may seem like silly, funny animals, one could certainly argue that the Corgi has played a significant role in making Her Majesty's life more enjoyable. The dogs were frequently at her side and even in her bed, especially during the first years of Elizabeth's reign. However, the Queen's love for Corgis is not merely due to them being faithful companions.
Being a monarch can be lonely sometimes. This is where pets come in handy, they offer companionship that doesn't require constant interaction. This is something that the Queen seems to have taken to heart, as she's kept plenty of pets over the years, including Corgis, Dorgis (a Corgi-Dachshund mix), and even horses.
Queen Elizabeth II Loved Corgis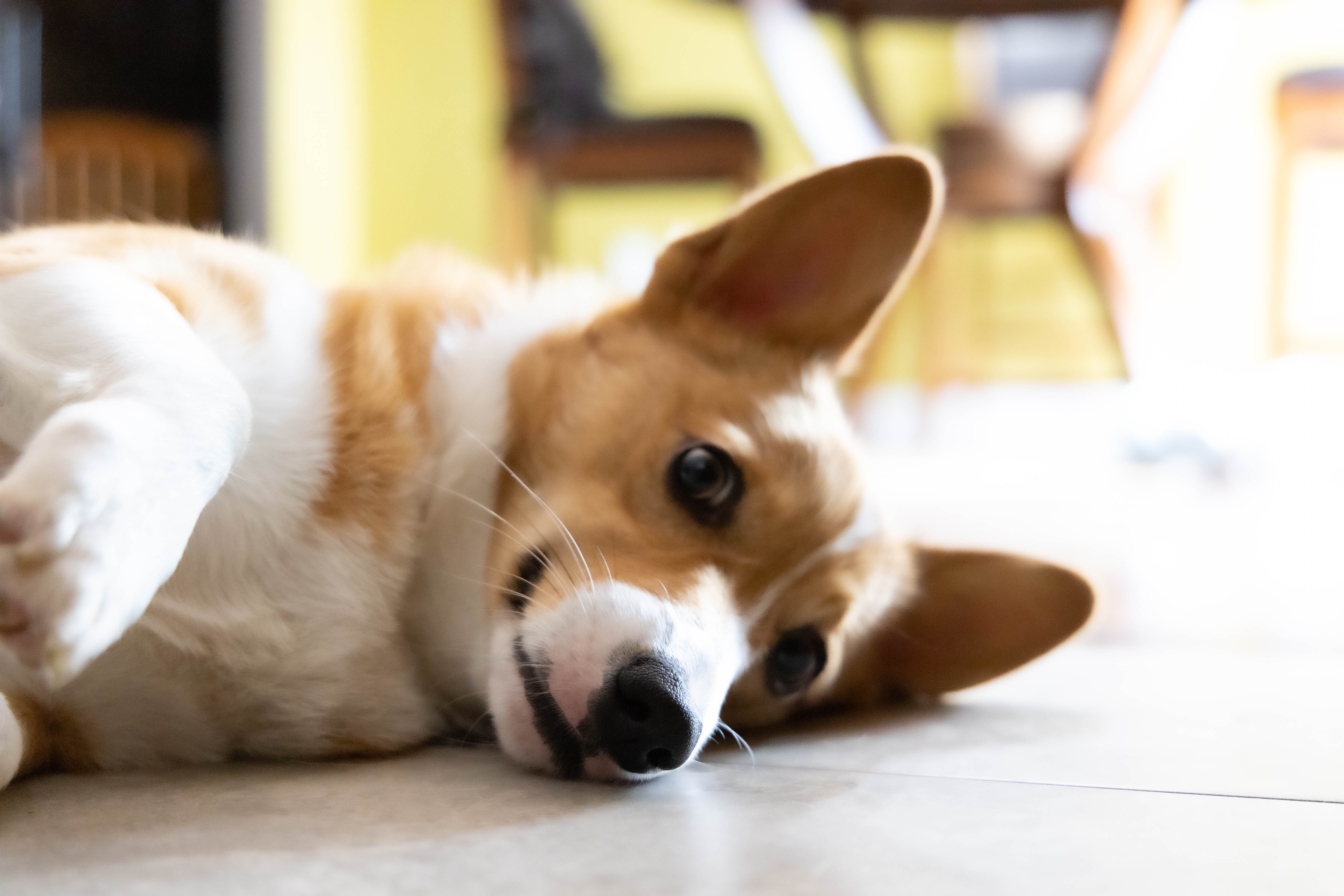 If this is the first time that you've heard of a monarch's love for Corgis, it's not surprising. While many have heard of Queen Elizabeth II's passion for horses, there is less awareness of her fondness for Corgi dogs.
Queen Elizabeth II has been a fan of Corgis since she was a little girl. Growing up, the Queen loved to play with her family's Corgis. Dookie was said to be one of the Queen's favorite dogs in her childhood.
Dookie was also a famous Corgi because he was featured on many postcards during his lifetime. The Queen even sent some of these postcards to her friends and family members.
In 1944, the Queen received her first Corgi dog, a Pembroke Welsh Corgi named Susan. The Queen was given the dog as a gift on her 18th birthday by her father, King George VI.
Susan was not only the first Corgi to be gifted to the then Princess Elizabeth, but also one of the last dogs owned by King George VI before his death in 1952. The Queen loved Susan so much that when she passed away in 1959 at age 15, she personally designed a headstone for her grave at Sandringham. The inscription reads: "For almost 15 years the faithful companion of the Queen".
While the Queen and her family occupy most of Buckingham Palace, they still make room for special events and visits from royal guests. A small section of the palace has been dedicated to housing the Queen's sweet canines when they're in residence at Buckingham Palace. The space features a few rooms for her dogs to relax, play games like tug-of-war, and nap.
Queen Elizabeth II created a new breed called "Dorgis", a cross between a Dachshund and a Corgi. The Queen has also played an active role in making sure that the breed is not lost due to its small stature, which can cause health problems.
Like many other dog breeds, Corgis were threatened with extinction during World War II due to a decline in breeding. In order to save the breed, the Queen helped develop new breeding programs.
Although they had other breeds in her family, the Corgi was by far her favorite. Her love for them was so immense that she made the breed known worldwide. Thanks to her the Pembroke Welsh Corgi is now associated with the royal family.
RELATED: The Luxurious Lifestyle of the Queen's Corgis
Since She Became Queen, There Have Been More Than 30 Corgi Dogs in Her Family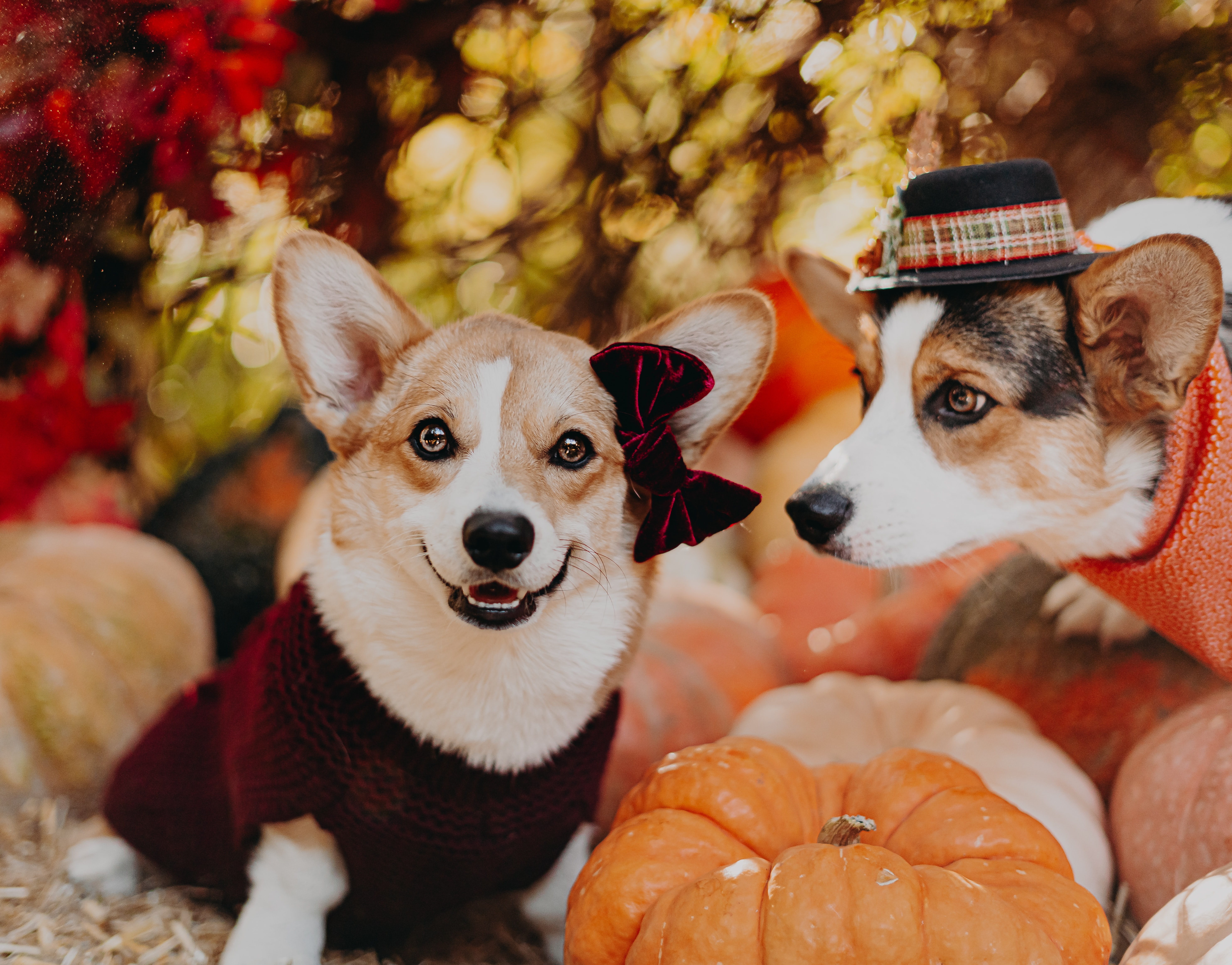 You might think the Corgi is a relatively new dog breed, but it actually dates back to Wales in the 18th century. The Queen's love for Corgi stems from her early years. When Elizabeth became Queen at age 25 and moved into Buckingham Palace with her husband Philip, she already had a pack of Pembroke Welsh Corgis that she had received as gifts from relatives. Since then, there have been more than 30 Corgi dogs in her family.
During Elizabeth's childhood before she became Queen, her mother also had a pack of Corgi dogs. In fact, Her Majesty was actually nicknamed "Corgi" by Princess Margaret.
She may have been a monarch, but Queen Elizabeth II was still the owner of the most adorable dogs around. As of 2007, she had five Corgis: Monty, Emma, Linnet, Willow, and Holly. She also has five Cocker Spaniels, Bisto, Oxo, Flash, Spick, and Span. She's not done there. The Queen also had four Dorgis, Cider, Berry, Vulcan, and Candy.
When Daniel Craig arrived at Buckingham Palace for a mission to take the Queen to the 2012 Summer Olympics opening ceremony, he was greeted by not just one, but three Corgis prancing around. The dogs appeared in a brief James Bond sketch during the Opening Ceremony Show, as Bond escorted the Queen through her palace.
RELATED: Queen Elizabeth II and her love for her Corgis
Conclusion
Queen Elizabeth II's passion for Corgi dogs is clearly evident in how she cared for each of them. She even had a special bed made for them that she carried around wherever she went. This bed was customized to each dog's size and comfort level.
As a result of her love for Corgi dogs, the Queen has helped to make this breed more popular than ever before. The Queen even went as far as to breed all of her own Corgi puppies.
Queen Elizabeth II was one of the most known figures in the world. Her life was full of events that made her an idol for many generations. She was a great Queen and she will always be remembered as such.
Related Posts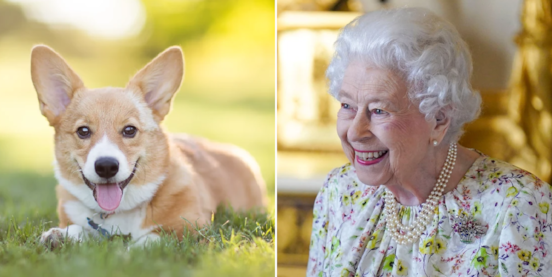 One of the most prominent figures of our time, Queen Elizabeth II has caught the public's eye with many of her likings - her passion for horses, excellent taste in fashion, impeccable speeches, and most of all, her love of Corgis. During her reign...
Read More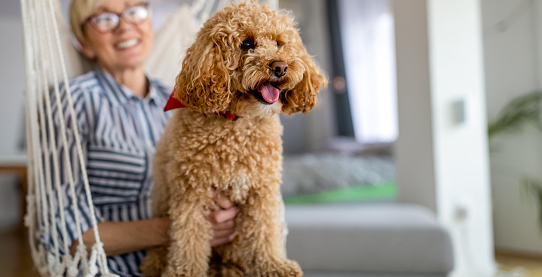 Dogs are a wonderful source of joy and companionship. They provide long years of friendship and love and they come with plenty of health benefits, especially for seniors and retirees. The mere sight of a happy little puppy playing chaotically with its tiny paws...
Read More
Frequently Asked Questions
Did Queen Elizabeth have Corgis? Yes, Queen Elizabeth II is well known for her love of Corgis. She has owned and been associated with several corgis throughout her life. It is believed that she owned more than 30 Corgis throughout her life.
What kind of Corgis did Queen Elizabeth have? Queen Elizabeth II has owned several Welsh Corgis, a breed of herding dog. The breed is also known as Pembroke Welsh Corgi.
Why did the Queen stop breeding Corgis? Queen Elizabeth II stopped breeding corgis in 2015 and her last corgi, Willow, died in 2018. It was reported that the Queen did not want to leave any corgis behind after she passed away.
What are Queen Elizabeth's Corgis names? Queen Elizabeth II has had many corgis throughout her life, some of the most well-known include Susan, who she acquired as a puppy in 1944, Sugar who was a gift from the Royal Air Force for the Queen's 18th birthday, Willow who was her last corgi and passed away in 2018, Holly and Vulcan who were both offspring of Willow. These are just a few of the many corgis that the Queen has owned and loved.