Cavalier King Charles Spaniel Puppies for Sale Online
CALL OR TEXT ANYTIME 740-809-3074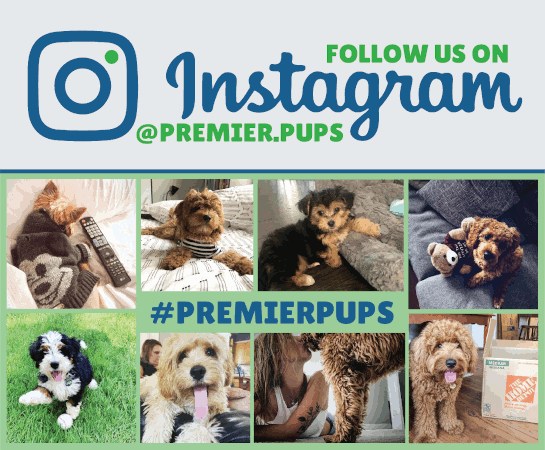 NURTURING PUPPY DEVELOPMENT
From Our Trusted Breeder's Homes to Yours
BREED INFORMATION
CAVALIER KING CHARLES SPANIEL
---
Are you considering getting an athletic dog that doubles as a companion dog? Then the Cavalier King Charles Spaniel is right for you. This dog breed is known to originate from England, and classed under the Toy dog breeds. It is about 12-13 inches in size and known to weigh about 13-18 pounds. This dog breed is intelligent, sociable, gentle-natured and high-spirited. It develops a sense of love and dependence with its owner, and hates being left alone. Its coat consists of wavy soft hair that shed easy especially in the fall and spring, and are well recognized with colors like ruby, Blenheim, and black. Contact us today to learn more about our Cavalier King Charles Spaniel puppies for sale. The Cavalier King Charles Spaniel is a household dog that enjoys being with children and other pets, because it is highly sociable and always eager to please its owner. It is also a highly intelligent breed and very responsive to training, which makes loveable. This dog breed is very healthy, but prone to certain health conditions, they have an average lifespan of 9-14 years. They are very active indoor and small yards but they are not street smart, so it is important to secure them within a fenced yard or attach a leash when you go on walks. They enjoy daily walks as long as you tailor your activities, they are one intelligent breed that levels their activities with yours.
Temperament

Affectionate, Cheerful, Courageous, Gentle, Social

Adult Weight
12-18 lbs
Adult Height
12-13 in
Life Expectancy
9-14 yrs
Rating

5.0

(36 reviews)
| | |
| --- | --- |
| Maintenance | |
| Training | |
| Shedding | |
| Adaptability | |
| Active | |
Cavalier King Charles Spaniel Puppies For Sale - On-the-spot Adoption in Ohio / US Shipping
Cavalier King Charles Spaniel Puppies - Dog Breed Information
The Cavalier King Charles Spaniel breed was very popular in the XVII's century, as it was the favorite dog breed of the Royal House of England.
Cavalier Spaniel is a small-size breed at maturity, it has a height between 35-37 cm and its weight varies between 5.4 and 8.2 kg. Its life expectancy is approximately 13 years.
It has a strong, flat back and a long and silky fur with different colors like black, grey, white, red or cream, a long tail and a small body with long and pendent ears. It has a feathered tail which is carried high and moves when it runs. It is an average shedder.
It has a friendly, active and playful personality and it gets along with humans and other pets. It is very happy to accompany its owners at daily activities. It doesn't bark frequently and is generally well-behaved. Despite these, it can become suspicious around strangers. Sometimes, it tends to be shy or stubborn.
Cavalier Spaniel is used in sport competitions due to its playful characteristics and it is cheerful and affectionate, being a perfect companion for families with children. It is loyal and obedient and can be trained easily due to its security, bravery and good listening. It needs to be treated gently because it is a sensitive pet.
Cavalier Spaniel needs intense physical activity and long walks. It is used as therapy dog, especially for old persons. It loves to play, to be on the move and it is sad when it is isolated or tied in the yard or in a cage. While walking, it is recommended to keep its leash tight to avoid accidents as it is tempted to run after other pets or to chase other animals.
Its ears have to be carefully brushed because it is prone to infections. Its fur must be brushed regularly to avoid tangles. It should be brushed several times a week and bathed only when necessary. It needs protection against heat or cold weather.
Cavalier Spaniel has a good and strong health if it is correctly fed. It is prone to overweight that's why it is essential to have a balanced nutrition consisting in 3 weighted quality meals per day. It is important to avoid treats that consist in sweets because it is exposed it to diabetes risk.
Cavalier Spaniel is prone to a heart condition called mitral valve disease and syringomyelia which is a spinal condition.
Its needs can usually be met indoor with lots of activities and play and it is well-suited to apartment life.
If you're searching for a Cavalier Spaniel, you can choose one from our website. We provide pups from selected and authorized breeders in Ohio. All of our pups are healthy and have an accurate health family history. We sell Cavalier Spaniels in Ohio and in the nearby states such as: West Virginia, Indiana, Kentucky, Michigan, Illinois and Pennsylvania.