COMPLETE COMFORT INSURANCE
A majority of incidents with a new puppy occur within the first 30 days of the purchase. Due to shipping, change of environment, and many other factors; you and your new puppy our most vulnerable financially during this period. If your puppy encounters low blood sugar, an upper respiratory infection or any other emergency situation outside of your control you would be facing an ER vet visit of on average $1000.00. This is usually greater than the cost of your puppy and it is something you nor us can control. The stress, exposure to other animals and temperatures are all factors that can play into an unfortunate situation. Although these situations are very rare they can occur and we want to be able to offer all our customers an reasonable way to protect themselves for any kind of mishap that may occur.
This is a great add on to accomodate Pet Plan Insurance as it would cover entire Co-Pay and Deductible in the event of any claim within the first 30 days. You would be out of pocket no money up to the $15,000 max on the Pet Plan polciy.

The COMPLETE COMFORT INSURANCE offers up to $1000.00 coverage on any EMERGENCY related issues that may occur with your new baby within the first 30 days of purchase outside of normal care. This means if your teacup baby has low blood sugar resulting in IV treatment or any other emergency related issue the bills would be covered 100% up to $1000.00!!! This option for only $99.95 we believe is a fantastic option for anyone who does not want to worry about the possibility of having a large financial burden if something unfortunate were to happen upon the arrival of their new puppy.

YOU MUST GET APPROVAL PRIOR TO TAKING YOUR PUPPY TO THE VET FOR AN EMERGENCY, THIS CAN BE DONE BY CALLING 740-469-2447. THIS PACKAGE IS NOT A TICKET FOR NEGLIGENCE.


Other benefits of the COMPLETE COMFORT INSURANCE include: ALL 3 ADD ONS MUST BE PURCHASED TO RECEIVE DISCOUNT of $37.50 (# 3-4-5)

1.) Puppy has 14 days to receive initial check up reducing vet visits (saves up to $80)
2.) Puppy will receive a vaccine prior to departure (saves up to $50) **as long as the vaccine schedule allows for repeat vaccine based on age**
3.) Order the Transition Essential Kit and receive it for $7.45 (save $7.50)
4.) Order the Accessory Package and receive it for $14.95 (saves $15)
5.) Order the Microchip and receive it for $24.95 (saves $15)

The last benefit of the complete comfort guarantee is 24/7 phone assistance for all questions and concerns regarding your new family member!!! We believe this is one of the greatest benefits as most questions you may have about your baby can be answered immediately by our support team

By purchasing the COMPLETE COMFORT INSURANCE you can save yourself up to $130 by eliminating one vaccine and the initial vet visit right when the puppy arrives.

THE ONLY EXCLUSION TO THE COMPLETE COMFORT GAURANTEE IS THAT WE WILL NOT ACCEPT ANY CLAIMS FROM BANFIELD PET HOSPITALS (BANFIELD IS ASSOCIATED WITH PETSMART PET SUPPLIES) OR VCA PET HOSPITALS. WE HAVE DECIDED THIS BASED ON THE FACT THAT BOTH OF THE ABOVE CLINICS OVERCHARGE CLIENTS AS WELL AS TAKE UNNECESSARY PRECAUTIONS IN ORDER TO DRIVE ADDITIONAL INCOME FOR THE CLINIC. ALL OTHER PET HOSPITALS ARE INCLUDED IN THE $1000.00, 30 DAY BLANKET POLICY.


We do not cover:
(1) Spaying and neutering;
(2) Preventive healthcare including vaccinations or titer test, flea control, heartworm medication, dental care and prophylaxis (meaning cleansing of the teeth's surface), de-worming, nail trim, and grooming;
(3) Parasite control including but not limited to internal and external parasites for which readily available prophylactic treatments are available;
(4) Dental health care, however if injury to teeth is caused by an accident, we do cover the cost of extractions of damaged teeth and of reconstruction of upper and lower canine teeth;
(5) Anal gland expression;
(6) Feeding, housing and exercise;
(7) Behavioral modification, medications for behavioral modification, training or therapy;

(8) Veterinary examination fees which includes all "normal check up procedures" (i.e. worming medicine & vaccines)

(9) Hernias umbilical or inguinal

(10) Any testing or surgery resulting from hereditary or congenital disorders

We do not insure the costs, fees or expenses associated with:

(1) Injury due to any intentional act, including organized dog fighting, by you or a member of your household;

(2) Claims in any way arising from the lack of use and/or implementation of preventive healthcare products and/or methods when such products and/or methods would be in accordance with generally accepted veterinary standards. Routine healthcare includes: vaccinations, flea control, heartworm medication, de-worming, dental care, ear plucking, grooming, and prudent regular care;
(3) Special diets, pet foods, vitamins, supplements, grooming, nail trims, shampoo and bathing (including medicated baths);
(4) Any claim for loss by a nuclear incident as defined in the Nuclear Liability Act, nuclear explosion or contamination by radioactive material;
(5) Conditions arising from any specific activity if the same or similar activity occurs after you have received written notice from us regarding the specific activity;
(6) Alternative therapy including, but not limited to, holistic medicine, homeopathy, acupuncture, hydrotherapy, physiotherapy and chiropractic treatments

ADDITIONAL CONDITIONS
A. FRAUD – We do not provide coverage to an insured who, whether before or after a loss, intentionally concealed or misrepresented any material fact or circumstance; engaged in fraudulent conduct; or made false statements relating to this insurance.
B. WHO MAY GIVE NOTICE AND PROOF – Notice of loss may be given, and the claim form may be completed by your agent in case of your inability to give the notice or complete the claim form.
C. WHEN LOSS PAYABLE – The loss is payable within sixty days after completion of the claim form, unless the state law provides for a shorter period.
D. ACTION – Every action or proceeding against us for the recovery of any claim under or by virtue of this contract is absolutely barred unless commenced within one year after the loss or damage occurs unless state law requires a longer period.
E. STATE LAW – When this policy's provisions are in conflict with the statutes of the state in which this policy is issued, the provisions are amended to conform to such statutes.
ENTIRE CONTRACT – This policy, the acknowledgment box, and any signed order or airway bill contains all the agreements between you and us.

NOTICE
a. Any written notice to us may be delivered to us at:
Premier Pups
13326 Miller Rd
Johnstown, OH 43031
or faxed to 6143213008 attn: Complete Comfort Insurance

HOW TO MAKE A CLAIM IF YOUR PET BECOMES ILL OR HAS AN ACCIDENT:
To submit a claim for processing you will require a claim form. If you require a claim form, you can download one from our website or you may contact our call center at 614-584-1978 and we will mail, e-mail, or fax one to you. A fully completed claim form must be submitted within 30 days of the treatment date. Actual receipts setting out the itemized costs involved must be included. The pet owner must fill in Part A of the claim form and ask the attending veterinarian to fill in Part B, the veterinarian's section. COVERED PET We insure the pet PURCHASED for reimbursement of the cost of veterinary treatment, which includes diagnostic tests, surgeries and medications including, if required, euthanasia, subject to fees no greater than the amount charged to any other client of the treating veterinary clinic. Benefits are subject to terms, conditions, and limitations exclusions of this policy and to the insured's responsibility for the Co-insurance.
a. If you make a false, fraudulent or exaggerated claim or if you have willfully concealed or misrepresented any material fact concerning this insurance, this policy will become null and void and we will not make any claim payment.
b. You must be the owner of the pet(s). If the pet owner dies, becomes unable to care for the insured pet(s), or passes the ownership of the insured pet(s), the coverage will continue without interruption, if approved in writing by us, subject to all other terms and conditions of this policy.
c. In order to process a claim, you must allow us to contact your present and previous veterinarian(s) and provide us with the necessary authority to obtain any information we may require. In the event information relating to the history of the pet is missing or incomplete, the claim will not be processed. You must also agree to submit the pet to examination, if we require, by the veterinarian we select.
d. You must agree to implement all reasonable means possible in the care and protection of your pet. You further agree to protect the pet from aggravation and/or recurrence of the injury and/or illness after occurrence.
e. This coverage is not transferable to other pets. All new pets are subject to a new application.
f. In the event of any disagreement between you and us with regards to a claim, the matter will be referred to our veterinarian. If the matter is not resolved, an independent third party veterinarian shall be appointed by us. This independent third party veterinarian's decision shall be final and binding on all parties.


ONLY one claim may be made you cannot submit one claim from one vet and another claim from a different vet only ONE claim is able to be made. You may not combine our basic 1 year health guarantee with the complete comfort guarantee.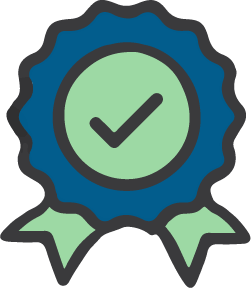 Puppies with a
GUARANTEE
The health of your new family member is our primary concern. We take all necessary precautions from vet inspection of our pups to their parents requirement to pass annual exams. If there's something undiscoverable at 8 weeks of age that later comes up as hereditary or congenital, you're covered. We stand behind our pups with up to a 10 year guanrantee.
FULL TERMS OF GUARANTEE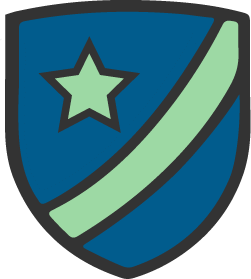 Breeders with
INTEGRITY
Our breeder partners are our allies in serving the interests of our clients in bringing to market the highest quality puppies available. We seek breeder partnerships that share our concern for social responsibility and the environment.
We have a zero tolerance for substandard breeders.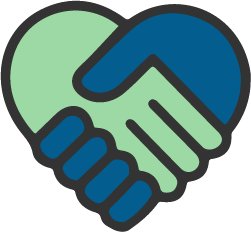 Breeders with
COMMITMENT
Developing long-term, personal relationships with breeders means we can work closely with the people, who raise the puppies we provide. We frequently visit our breeders to ensure our puppies and the practices used to raise them are always improving. With our breeders, their pets and pups are their main focus and priority.