Mini Sheepadoodle Puppies For Sale Near Chicago, IL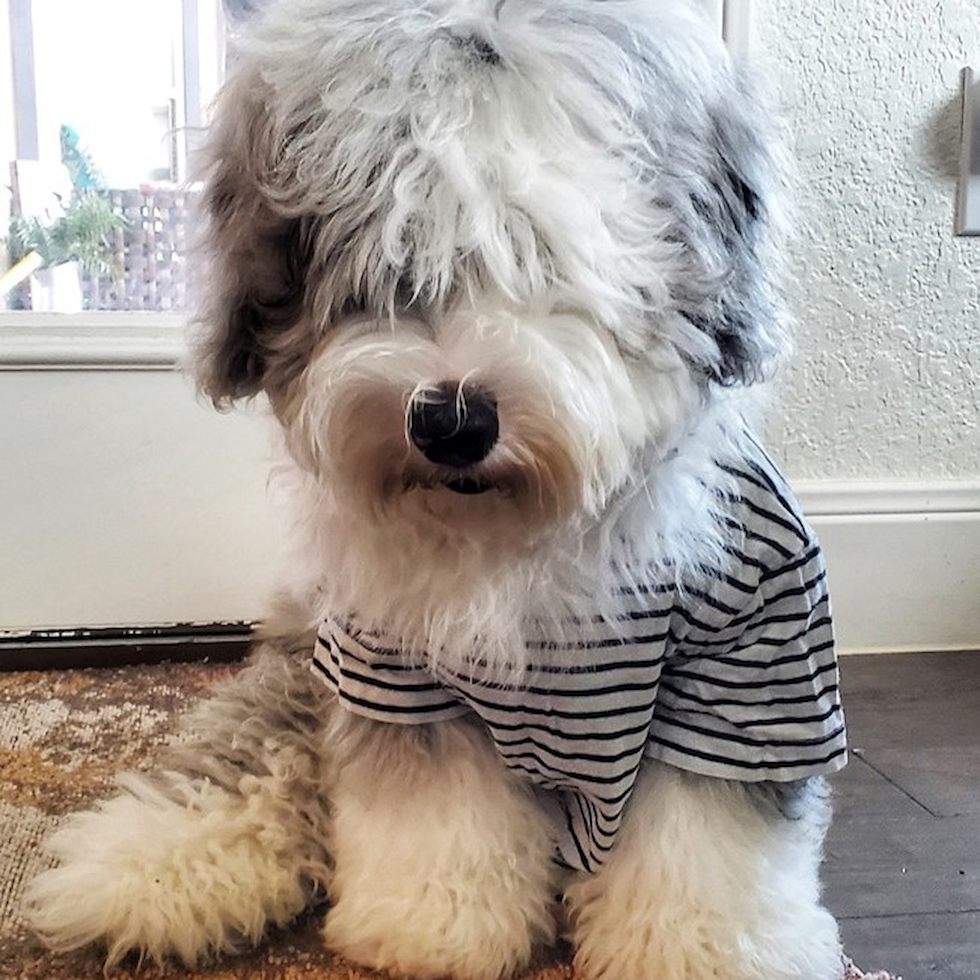 Mini Sheepadoodle Puppies can be Delivered to you in Chicago, Illinois
Searching for a Mini Sheepadoodle puppy near Chicago, Illinois? You've found the right place. At Premier Pups, we strive to offer the cutest, happiest, and healthiest Mini Sheepadoodle puppies in the Chicago, Illinois area. Our puppies are routinely vet-checked, socialized, and raised with love. Our Premier puppies come with wiggly tails, happy hearts, and a 10-year health guarantee to ensure your peace of mind. We also provide our out-of-state customers with delivery options for nationwide shipping. Adopt your Mini Sheepadoodle puppy at Premier Pups today!
A fun-loving, energetic, and loyal dog, the Mini Sheepadoodle makes an amazing companion for an active owner or family. This designer breed is a cross between an Old English Sheepdog and a Miniature Poodle. Like its parents, the Mini Sheepadoodle impresses with its high trainability, loyalty, and affection. It is also one of the cuddliest-looking dogs around, sporting a rich, fluffy coat and adorable puppy-like looks.
Premier Pups is your go-to source for the best Mini Sheepadoodle puppy sales in Chicago, Illinois. We partner with the best dog breeders in the nation to offer you healthy, happy Mini Sheepadoodle puppies. Find your dream Old English Sheepdog and Poodle mix pup today!
A few of our Mini Sheepadoodle Pups
Insights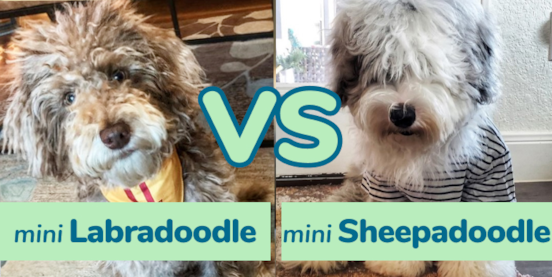 Mini Labradoodle vs Mini Sheepadoodle Comparison
Two dog breeds, one purpose: to make your life a joy-filled journey powered by strong bonds, friendship, and unconditional love. Meet the Mini Labradoodle and the Mini Sheepadoodle. Two very adorable and friendly dogs with upbeat personalities, the Mini Labradoodle and Mini Sheepadoodle make the perfect addition to any lucky family.
Your way of life, hobbies, and work schedule are all important factors that can help determine which of the two dog breeds is a good fit for your lifestyle....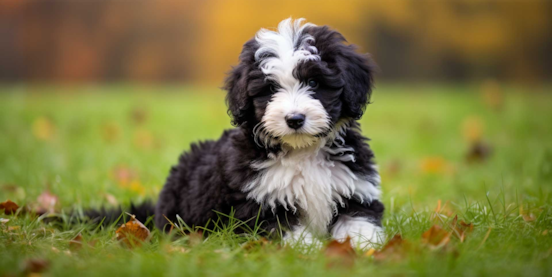 Are Mini Sheepadoodles High Maintenance? Find Out Now!
The world of designer dogs has seen many charming entrants, but few as captivating as the Mini Sheepadoodle. A delightful blend of the Poodle and the Old English Sheepdog, this breed promises both fun and loyalty in a compact package. But the pressing question for many potential owners remains: Are Mini Sheepadoodles high maintenance? Let's dive in and find out.
Table of Contents