CALL OR TEXT ANYTIME 740-809-3074
| | |
| --- | --- |
| Birth Date | 12/15/2020 |
| Gender | Male |
| Current Weight | 1lb 13oz |
| Est Adult Weight | 5-8 lbs |
| Registry | ACA |
| Vaccinations | Up-To-Date On All Shots |
| Vet Inspection | 2/16/2021 |
Special Nurturing Notice
Puppies less than 2 lbs require the special care and attention the first 2 weeks in their new home. They need to eat every 2-3 hours, starting with their arrival.
The Maltese is one of the most ancient of the toy breeds with a history that can be traced back over two millennia. Despite their prominence throughout history, the exact origin of the Maltese dog is uncertain. Many believe the breed was developed in the Isle of Malta in the Mediterranean Sea from Spitz- or Spaniel-type dogs. Others believe they were developed in Italy, and still others believe that they came originally from Asia and had a part in developing many of the smaller Asian dogs. English breeders developed the Maltese as we know him now. Many of the Maltese in the United States today trace their heritage back to English imports during the early 1800's.
Appearance and Grooming
Their gorgeous coats are pure white, silky, and straight, reaching all the way to the ground. They don't have an undercoat like most breeds so shedding is minimal. Because they lack this undercoat they are intolerant to many outside elements so be sure that it's not too hot or too cold before taking them outdoors. Because of their pure white coat, staining can be very noticeable. Regular cleaning and brushing, especially around the eyes and feet can prevent discoloration and maintain a beautiful shine. Many owners put the hair on the top of their Maltese's head into a topknot to keep it away from the eyes. If you decide to do this, be sure to use coated bands that won't break the hair. Gum disease is prevalent in this breed so regular brushing of the teeth at least two or three times a week to remove tartar buildup and the bacteria is important. Daily brushing is even better if you want to prevent gum disease and bad breath.
Temperament
These dogs are gentle-mannered, affectionate and without fear. They are among the gentlest mannered of all little dogs, yet they are lively and playful as well as vigorous. Their trusting and tender personalities make them the perfect lap dog and cuddly companion.
Family and Companionship
These dogs thrive in a home with quiet older children or adults only who will treat him with the care they need. Due to their small frame it is not advisable to have them in the same home as small children as play can be too rough on such a delicate dog. They do get along quite well with other dogs and cats if they are socialized to them at an early age.
Exercise
Due to their small stature, these dogs don't need much in the way of exercise. A brisk 20 to 30 minute walk each day and some moderate play indoors each day will be plenty to keep this dog happy and healthy.
Training and Socialization
These dogs are people-oriented, which makes training a fairly simple process. These dogs respond especially well to positive reinforcements such as treats, praise, and play. Like most every dog, the Maltese needs early socialization including exposure to many different people, sights, sounds, and experiences. Socialization helps ensure that your puppy grows up to be a well-rounded dog.
Temperament

Affectionate, Alert, Cheerful, Gentle, Intelligent, Lively, Loving, Playful, Social

Adult Weight
4-7 lbs
Adult Height
9-10 in
Life Expectancy
12-15 yrs
| | |
| --- | --- |
| Maintenance | |
| Training | |
| Shedding | |
| Adaptability | |
| Active | |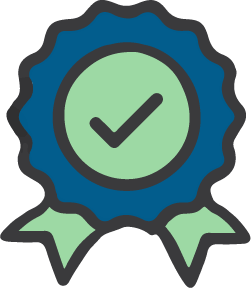 Puppies with a
GUARANTEE
The health of your new family member is our primary concern. We take all necessary precautions from vet inspection of our pups to their parents requirement to pass annual exams. If there's something undiscoverable at 8 weeks of age that later comes up as hereditary or congenital, you're covered. We stand behind our pups with up to a 10 year guanrantee.
FULL TERMS OF GUARANTEE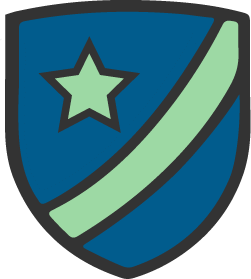 Breeders with
INTEGRITY
Our breeder partners are our allies in serving the interests of our clients in bringing to market the highest quality puppies available. We seek breeder partnerships that share our concern for social responsibility and the environment.
We have a zero tolerance for substandard breeders.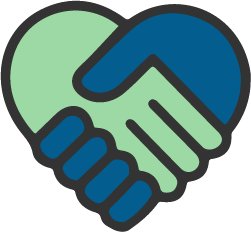 Breeders with
COMMITMENT
Developing long-term, personal relationships with breeders means we can work closely with the people, who raise the puppies we provide. We frequently visit our breeders to ensure our puppies and the practices used to raise them are always improving. With our breeders, their pets and pups are their main focus and priority.