CALL OR TEXT ANYTIME 740-809-3074
| | |
| --- | --- |
| Birth Date | 11/8/2020 |
| Gender | Male |
| Current Weight | 4lb 8oz |
| Est Adult Weight | 20-35 lbs |
| Registry | n/a |
| Vaccinations | Up-To-Date On All Shots |
| Vet Inspection | 1/4/2021 |
First bred in 1969 between a Golden Retriever and a Miniature Poodle, the Mini Goldendoodle was originally bred as a hypoallergenic guide dog. Gaining popularity in the early 1990's these beautiful dogs became would spread out over three generations.
A first generation is known as a F1, this is a purebred Golden Retriever crossed with a Miniature Poodle.
The second generation is known as a F1B Mini Goldendoodle, this is a F1 cross bred with a Miniature Poodle.
The third generation is known as a F2, this is where a puppy has two Goldendoodle parents.
Most widely known for their affectionate, friendly, gentle and intelligent traits, they are often used in a variety of mental and physical activities including agility, hunting, narcotics detection, obedience, retrieving, and search and rescue.
Appearance and Grooming
The colors of a Miniature Goldendoodle coat can vary from black, copper, white, cream to gray, golden, apricot and red apricot, golden, red, white, and yellow. It's coat also varies a lot in look and texture. Some dogs have fur that is shaggy like a Golden Retriever, others have curls like a Poodle, and some dogs are perfect hybrids. It doesn't shed too much, but needs regular brushing and occasional bathing.
Temperament
Mini Goldendoodles are a joyful companion that are loyal, brave and obedient and, most of all, it enjoys human company. Its temperament depends on heredity, training and socialization. Its general characteristics are the curiosity, playfulness, gentleness and patience. It will bark and alert its owner when visitors or intruders appear. It has a protective behavior and acts fearless towards aggressors in order to protect its family. It is suitable for family with kids due to its playful, energetic and affectionate temperament.
Family and Companionship
They are very good with children and agile, feature that makes it a smart watchdog. Its agility was inherited from Golden Retriever. It is sociable and gets along well with other pets and humans, but needs early socialization to prevent aggressive behavior. It is recommended to expose it to different environments, places, persons and experiences to become a well-rounded puppy. It is easy to train as it is eager to learn and to please its master. The trainer should use reinforcement methods such praise and rewards to motivate it. It will listen to commands and obey its owner and it will learn fast the instructions. It shouldn't be left alone for long periods of time, as it can suffer from separation anxiety.
Exercise
Being a smaller dog, they do not require nearly as much exercise. This is not to say that these dogs don't have their fair share of energetic personalities and will often grow bored if not regularly exercises. A recommended 20 to 30 minute walk, twice a daily, and some added play time will be sure to burn some energy! In addition to games of fetch and chase these lovable pups also love to swim!
Training and Socialization
The influence of the parent breeds result in a dog that loves to learn and is eager to please their owner. They are known for forming a strong bond with their owner during the training phase, which may lead to separation anxiety, so in addition to taking them for walks to encourage socialization make sure to leave your puppy at home alone for little bits of time in the beginning to eliminate their fear. Consistent, fun and short training sessions will make this breed easy to train.
Temperament

Affectionate, Intelligent, Loving, Social

Adult Weight
F1B 20-35 lbs / F1 25-45 lbs
Adult Height
13-22 in
Life Expectancy
10-14 yrs
| | |
| --- | --- |
| Maintenance | |
| Training | |
| Shedding | |
| Adaptability | |
| Active | |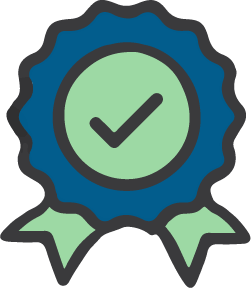 Puppies with a
GUARANTEE
The health of your new family member is our primary concern. We take all necessary precautions from vet inspection of our pups to their parents requirement to pass annual exams. If there's something undiscoverable at 8 weeks of age that later comes up as hereditary or congenital, you're covered. We stand behind our pups with up to a 10 year guanrantee.
FULL TERMS OF GUARANTEE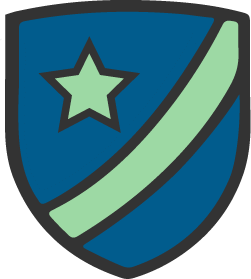 Breeders with
INTEGRITY
Our breeder partners are our allies in serving the interests of our clients in bringing to market the highest quality puppies available. We seek breeder partnerships that share our concern for social responsibility and the environment.
We have a zero tolerance for substandard breeders.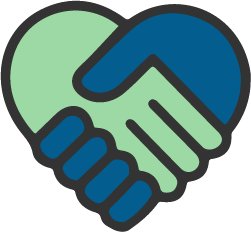 Breeders with
COMMITMENT
Developing long-term, personal relationships with breeders means we can work closely with the people, who raise the puppies we provide. We frequently visit our breeders to ensure our puppies and the practices used to raise them are always improving. With our breeders, their pets and pups are their main focus and priority.