PHOTOS FROM OUR CUSTOMERS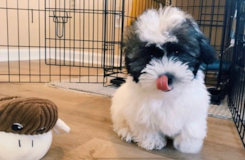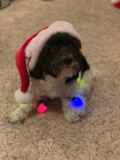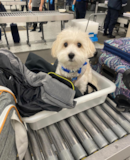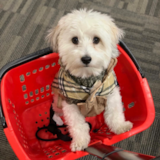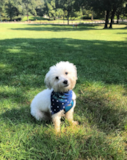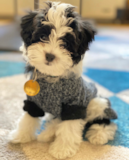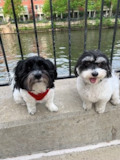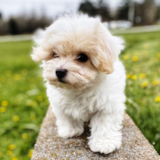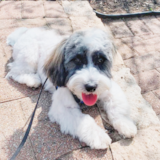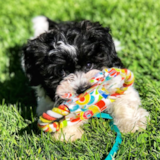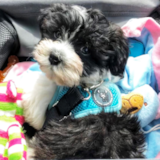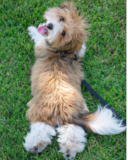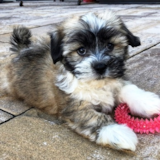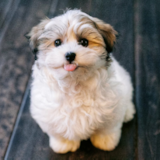 Havanese Puppies For Sale
in PremierPups Ohio
Affectionate ~ Cheerful ~ Intelligent ~ Loyal ~ Social
Discover available Havanese puppies for sale from our nation's top Havanese Breeders. Hypoallergenic Toy & Teacup Havanese puppies for sale nationwide. Havanese puppies are happy, clever, and sweet dogs equipped with sharp intelligence and an affectionate nature. Their need to be the center of attention and their love for entertainment will have the Havanese dog perform tricks in exchange for laughs and treats. A member of the Toy group, the Havanese breed is small in stature, with an average weight between 7 to 13 pounds and an average height between 9 to 12 inches.
Read more
BREED INFORMATION
HAVANESE
---
Temperament

Affectionate, Cheerful, Intelligent, Loyal, Social

Adult Weight
7-13 lbs
Adult Height
9-12 in
Life Expectancy
12-14 yrs
Rating

5.0

( reviews)
| | |
| --- | --- |
| Maintenance | |
| Training | |
| Shedding | |
| Adaptability | |
| Active | |
About the Breed
The Havanese dog breed, a popular and sweet toy dog, is a member of the Bichon family. It originates from Cuba and is recognized by the American Kennel Club and the Havanese Club of America as a toy breed.
Bred as a companion dog to the Cuban Aristocracy during the 1500s, and named after the Capital of its origin, the Havanese, also referred to as "the silk dog" would become the national emblem of Cuba. Now almost extinct in its founding country, the Havanese was brought to the United States during the Cuban revolution in 1959 when only 11 dogs were left to save the breed from extinction. Since then the breed has thrived throughout the United States and Europe. These highly trainable and companion-driven dogs make for a perfect family pet.
Appearance and Grooming
With a small and sturdy gait, dark almond-shaped eyes, and a full muzzle, this breed will never appear fragile. Despite its silky coat and minimal shedding, routine grooming is an absolute necessity for this dog breed. With its common coloring of black, blue, brown, gray, silver, and white, it is a beauty of the Dogdom. Most owners opt for a shorter cut for easier maintenance. Though these puppies can also wear their hair long, they will require added brushing several times a week, if not daily, and regular trims every 3 to 4 weeks.
Temperament
This toy dog breed is friendly, playful, alert, and intelligent with a sweet, non-quarrelsome disposition. Aggressive behavior and shyness are not common in these dogs and should be corrected immediately if necessary. They are the happiest when they are with their owner as they form a special bond and a high level of attachment to the person they spend the most time with. Though they prefer to stay at home, given the chance they also love to run around outdoors.
Family and Companionship
With the earned title of, "Velcro Dog" you must believe that this loyal little canine will never leave your side. They are needy dogs who are keen on lots of affection and play. Perfect for a family with children or other active pets, as they love little clowning around and spreading their affection to their adopted family and everyone they meet. Showing dogs that they are cherished family members will make these dogs happiest.
Exercise
This small purebred needs light to moderate exercise each day. A short walk or some indoor play each day will ensure your puppy is getting all the exercise they need. Be careful not to over-exercise this little bundle of energy, as much as it will love to keep up, too much exertion is not good for its tiny frame.
Training and Socialization
Even though this highly intelligent and over eager pooch is a fast learner, they still need patience and gentle guidance as their pride can be easily hurt if scolded too harshly. Practicing praise and creating a treat-based reward system will result in both a happy puppy and a happy owner.
Premier Pups is the best place to find Havanese pups for sale. Our quality Havanese puppies for sale are gentle, happy dogs that are raised with care in a loving environment. They are well-socialized as both our dog breeders and our staff interact with them daily. Our reputable breeders are held to the highest standards.
Regular health testing ensures our pups are healthy, happy, and ready to go to their new home.
Tags: Havanese For Sale
Frequently Asked Questions
What type of dog is a Havanese? The Havanese is part of the Bichon canine family, but they are a pure breed on their own. They are short-legged with a sturdy gait.
How big is the Havanese? The height ranges of a Havanese are between 8-1/2 to 11-1/2 inches with weight ranges from 7 to 13 lbs.
What type of coat does the Havanese have? The Havanese has a double coat of soft hair, both in outer and undercoat. The hair is very long and profuse, shown completely natural. Their coats can range from straight to curly. On average the adult coat reaches a length of 6 to 8 inches.
What clubs and organizations recognize the Havanese? The Havanese is recognized by the Federation Cynologique Internationale (FCI), the United Kennel Club (UKC), the Original Havanese Club (OHC), the American Kennel Club and the American Rare Breed Association.
Does the Havanese shed? No. The Havanese is a non-shedding dog.
Will I still have to get my Havanese groomed even though it doesn't shed? It is not a requirement of this breed to have professional grooming, though many owners still opt to have this done every 2 to 3 months. They will need regular brushing of their coats a few times per week to eliminate and prevent tangles and mats. Also, regular eye, ear, and teeth care are required. Nails need to be trimmed every couple of weeks.
Does this breed bark a lot? Some Havanese will bark more than others. This is something that can be curbed when they are young and properly socialized. For the most part they are quiet dogs that are on high alert. They will let you know any time someone is approaching your home or if something is amiss, which makes them excellent watch dogs.
Is the Havanese a good companion dog? Yes. A fun fact is that the Havanese is known as a "velcro" dog and likes to stick close to his owner's side, wherever they go.
What is the average lifespan of a Havanese? The average lifespan is between 14 to 16 years.
Are Havaneses easy to train? Yes, the Havanese is considered to be very intelligent and very easy to train. However, they can take longer to house train than some breeds their size. Consistency and patience along with positive reinforcement is paramount to their success.
Are Havaneses good with Children? Yes. The Havanese is very good with children of all ages. They are energetic and playful which makes them excellent playmates and companions.
Is the Havanese known by other names? Yes. Havanese's are also known as Havana Silk Dogs, Havs, and the Havanese Cuban Bichon.
Is the Havanese good with other pets? Overall the Havanese does very well with dogs, cats, and other pets in the home. Because they have an energetic and fun loving personality they will likely want to play with the other animals in the house, and usually coexist peacefully.
What exercise requirements does my Havanese need? This breed has a moderate energy level. They enjoy playing or going for walks, but they don't have intense activity requirements. A short daily stroll along with some active indoor or outdoor play will be enough to keep these little ones fit and healthy.
How much will I need to feed my Havanese? The daily recommended amount for the Havanese is based on the average weight and activity level of your little one. In general, a diet consisting of high quality nutritious dog food ranging from a ½ to 1 cup per day is adequate. This should be split into two separate meals each day.
Havanese Breeders
It truly takes a special breeder to assist with nourishing and raising a Havanese puppy properly. Like people, the most critical moments in a puppy's life starts in the beginning. Providing a safe, natural, comfortable, and healthy environment for the nursing mother and her baby is essential. Only the nation's top-rated Havanese breeders can provide the best quality of life. Here at Premier Pups, we work hand-in-hand with our breeders. We spend consistent on-site time with our selected breeders and can undoubtedly say that our puppies come from a caring environment.
The footage produced in our videos is 100% real. We directly take un-staged, unedited, and only authentic scenes at our breeder locations. We only align ourselves with Havanese breeders whose standards are much higher than the rest.