PHOTOS FROM OUR CUSTOMERS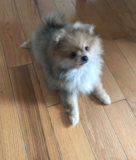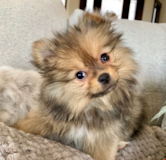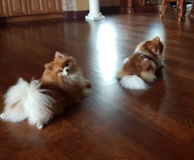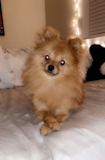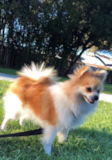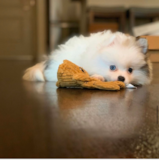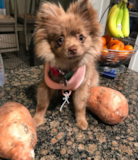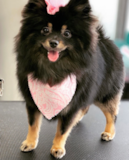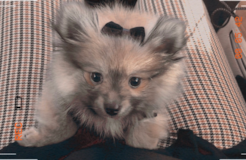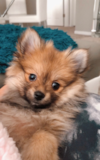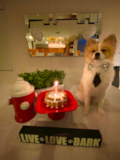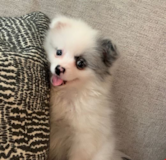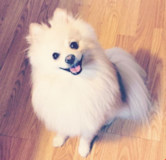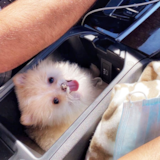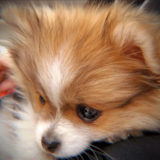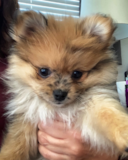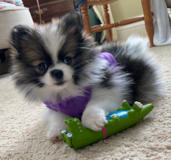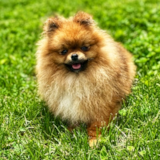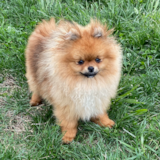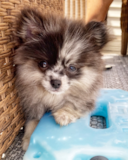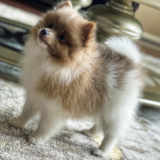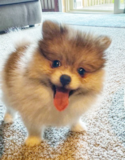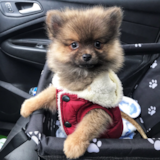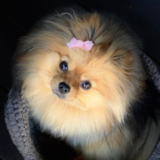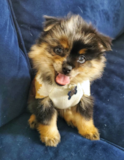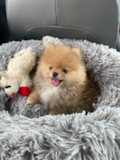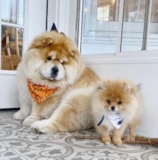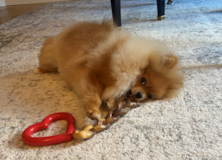 Pomeranian Puppies For Sale
in PremierPups Ohio
Alert ~ Cheerful ~ Friendly ~ Intelligent ~ Playful
Premier Pups offers the best Pomeranian puppies for sale from the nation's Top Pomeranian Breeders. Toy and Teacup Pomeranian puppies for sale nationwide. Pomeranian puppies are as calm, cuddly and affectionate as they are active, playful and independent. Ranked as one of the most popular breeds in the United States for over 30 years, the Pomeranian merits its fame to its big heart, agile mindset and colorful personality. The Pomeranian is a tiny toy- sized dog with an average height between 8 to 11 inches and an average weight between 4 to 7 pounds.
Read more
BREED INFORMATION
POMERANIAN
---
Temperament

Alert, Cheerful, Friendly, Intelligent, Playful

Adult Weight
4-7 lbs
Adult Height
8-11 in
Life Expectancy
12-16 yrs
Rating

5.0

( reviews)
| | |
| --- | --- |
| Maintenance | |
| Training | |
| Shedding | |
| Adaptability | |
| Active | |
About the Breed
The Pomeranian pup is an adorable, small-sized, teacup breed that has come to be adored in every corner of the world for its fox-like features and beautiful personality. These small dogs are unique and quite the stars in the United States. They are a fantastic fit for both new and experienced dog owners, and they make lovely little companion pets.
The Pomeranian was named after the region of Pomerania in Germany. Also commonly known as the Pom or Pom Pom, it was first recognized as a descendent of the Wolfspitz breed. Pomeranian dogs were originally much larger and they are believed to have been used as sheep herders in the past. They became a popular smaller dog breed in England in the 1800s when Queen Victoria took a liking to them. Their size has been reduced through generations and their fur has grown fluffier. Through extensive breeding, they became adorable, small Pomeranian dogs that now have a signature fox-like look.
The Pomeranian puppy was first recognized by the AKC in 1888. The breed was then perceived as a watchdog, known for its agility and inclination towards performing tricks. It has since become one of the most sought-after breeds in the United States.
Appearance and Grooming
Akc Pomeranians are small, toy-sized dogs that have wedge-shaped heads, almond-shaped dark eyes, and tiny and raised ears. They have a sharp pot and a long tail carried on the back. The short muzzle is straight and fine. The color of the nose varies depending on the color of the coat.
The excellent quality Pomeranian coat is longer around the neck and chest area. It can have a variety of coat colors and patterns, according to the breed standards for AKC registered pups. These colors include red, orange, white, cream, blue, brown, black, black and tan, wolf sable, brindle, and white with different colors that are part of akc standards. Having a cottony undercoat, regular daily brushing is important to minimize the amount of shedding and tangles.
Temperament
The Pomeranian is a very intelligent dog that has a strong eagerness to learn and please. He has nothing but loyalty for his owner and family. This teddy bear dog has a docile and affectionate temperament and will be playful and energetic when enticed. The Pom puppy gets on well with children, strangers, and even other pets as long as he is socialized early.
Family and Companionship
Pomeranians are highly extroverted dogs that love being in the midst of new people. They like to make friends with everyone they meet. They do extremely well with children and other pets as they are highly sociable animals. They are also very protective of their owners and respond very well to training and mental exercises. Due to their petite stature, small-sized Pomeranian dogs should always be kept inside rather than outdoors. Given their adorable size, Pomeranian pups are well-suited for a large home as well as apartment life. These dogs crave human companionship more than anything else and will do wonderfully in a loving family of dog lovers.
Exercise
Routine exercise is necessary for the health and wellness of these high-energy level pooches. Daily walks and frequent play will keep your puppy healthy and happy. Don't be afraid of long walks with this one either, as their strong levels of endurance can carry them up to 5 miles and sometimes even more. Even teacup dogs in the Pomeranian breed are equipped for adventure!
Training and Socialization
Pomeranian dogs are sometimes known to become aggressive if not properly trained, so they need a firm yet gentle trainer. Though they are quick learners who are good at picking up on tricks, the primary focus in training should be on obedience. Socialization is equally as important as their extroverted and inquisitive nature must be met in an effort to keep them friendly and well-mannered around others.
Our Pomeranian puppies for sale are bred by reputable Pomeranian breeders who dedicate themselves to bringing you beautiful and happy puppies. Our puppies and teacup poms go through extensive screening and testing to make sure they don't suffer from any health problems. They are healthy, joyful, and excited to go to their forever home. There are no waiting lists and no puppy mills. All previous and upcoming litters are bred holding to the highest standards.
Frequently Asked Questions
How big does a Pomeranian get? The average height of this dog is between 6 to 7 inches and the average weight is between 3 to 7 lbs.
Are Pomeranians good with children? Pomeranians who are well socialized may be able to live or play with children, but supervision is recommended. Though they are sturdy little dogs they do not tolerate rough play and may nip if provoked.
Does the Pomeranian make a good watch dog? The Pomeranian is always on alert. They will notify their owner(s) by barking when someone approaches the home or if something is amiss.
How long does a Pomeranian live? The average life expectancy is between 12 to 16 years.
How often should my Pomeranian be groomed? This breed is prone to heavy shedding because of their double coat. Brushing multiple times per week and regular scheduled trips to the groomer every 4 to 8 weeks is necessary. Shaving is not recommended for the Pomeranian.
Are Pomeranian hypoallergenic? No. This breed may not be a good choice for anyone suffers with allergies.
What is a "throwback Pomeranian"? Though not common, Pomeranians that are born larger—closer to the size of their Spitz ancestors— and top 10 lbs. they're considered a "partial throwback", and at over 14 lbs. they're referred to as a "throwback" Pomeranian.
What colors do the Pomeranians come in? Pomeranians can be born in twelve different colors, black, brown, chocolate, beaver, red, orange, cream, orange sable, wolf sable, blue, white or particolour.
How much exercise will my Pomeranian require? Though they are full of energy they don't require a lot of activity in regards to exercise. Short walks with access to romp around outside in a fenced in area and some indoor play with toys is plenty to keep this one busy and healthy.
What breed classification does the Pomeranian fall under? Pomeranians are members of the toy group and are the smallest of the five sizes of German Spitz.
What is the temperament of a Pomeranian? This breed is bold, curious, playful, self-confident, and attentive. They are always up for an adventure or a stroll around the neighborhood. Though, generally social in nature they tend to be more reserved and shy toward strangers, some can be territorial toward other dogs, and some enjoy hearing themselves bark.
Do Pomeranians bark a lot? These little ones have a bad reputation when it comes to barking. They don't generally just sit around and bark for nothing, however, they are always on high alert and let their owners know when something is out of place.
Where did the Pomeranian get its name Pomeranians were bred in a small region in the northeast called, Pomerania. The region's name comes from the Slavic po more, or "land by the sea," referring to its proximity to the Baltic Shore.
How popular is the Pomeranian? The Pom breed ranks 23 of 195 on the American Kennel Club (AKC) list of popular breeds.
What is the Pomeranian classified as with the United Kennel Club (UKC)? The Pomeranian is classified as a companion dog.
Do Pomeranians shed? This breed is known to shed a moderate amount.
How much does a Pomeranian weigh? A full-grown adult weighs between 3 and 7 pounds.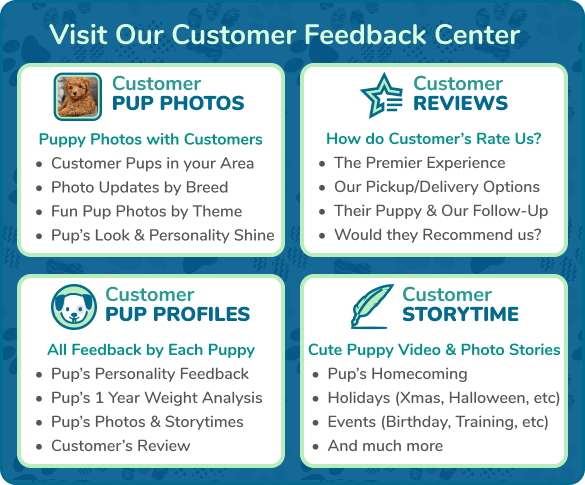 POMAPOO PUPPY
2lb 6oz @ 5.1 weeks
Details
POMAPOO PUPPY
1lb 4oz @ 5.1 weeks
Details
Pomeranian Breeders
Like people, the most critical moments in a puppy's life starts in the beginning. It truly takes a special breeder to assist with nourishing and raising a Pomeranian puppy properly. Only the nation's top Pomeranian breeders can provide the best quality of life. Here at Premier Pups, we work hand-in-hand with our breeders. Providing a safe, natural, comfortable, and healthy environment for the nursing mother and her baby is essential.
The footage produced in our videos is 100% authentic. We directly take un-staged, unedited, and actual scenes from our breeder locations. We only align ourselves with Pomeranian breeders whose standards are much higher than the rest. Here at Premier Pups, we work hand-in-hand with our breeders. We spend consistent on-site time with our selected breeders and can undoubtedly say that our puppies come from a caring environment.