Portuguese Water Dog Puppies For Sale Near McKinney, TX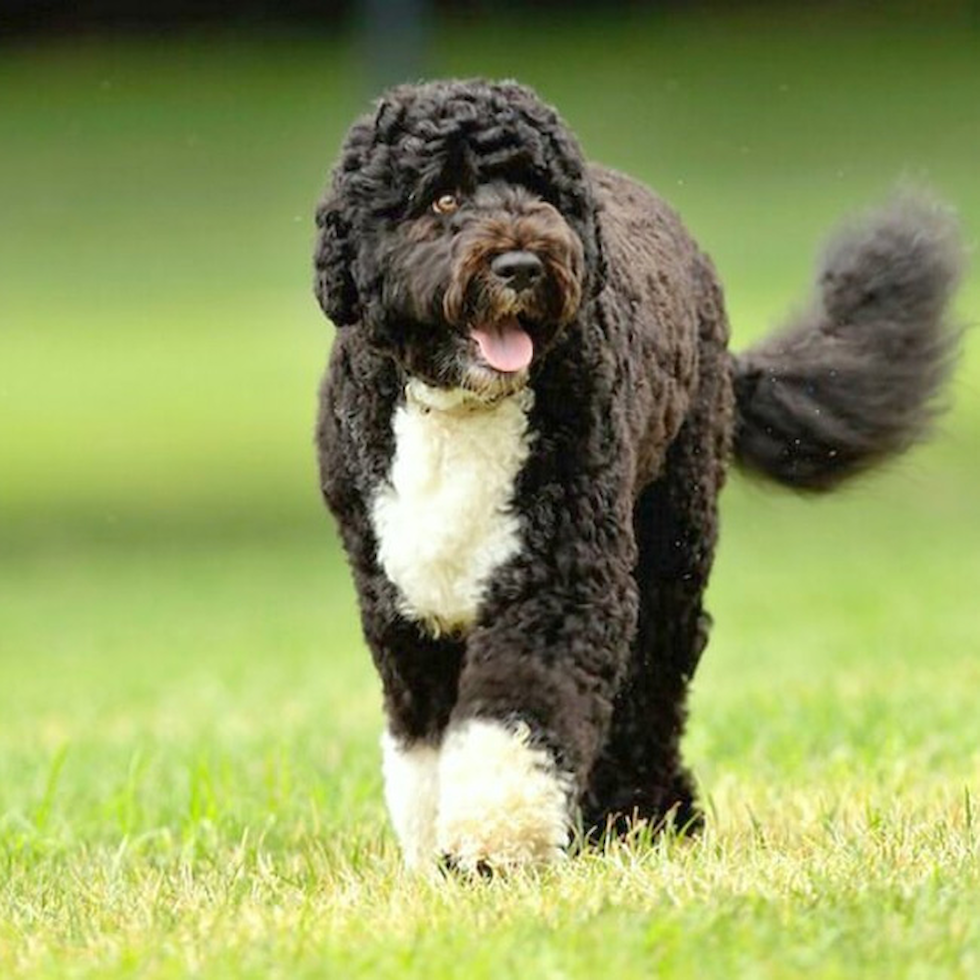 Portuguese Water Dog Puppies can be Delivered to you in McKinney, Texas
Looking for a Portuguese Water Dog near McKinney, Texas? We've got you covered. Here, at Premier Pups, we work closely with our responsible breeders to produce and raise happy and healthy Portuguese Water Dog puppies. Our PWDs are regularly health-checked and raised in a safe, family-like environment by passionate and dedicated Puppy Agents.
The puppies are interacted with on a daily basis and provided with a nourishing environment for growth to prepare them for a smooth and problem-free transition to their forever home. By the time they are 8 weeks old and ready for adoption, our Portuguese Water Dog puppies are well-socialized and equipped for a long and happy life with their new family. To keep true to our Premier Promise, we also offer our customers a 10-year health guarantee for all our Portuguese Water Dog puppies. Nationwide delivery is also available for out-of-state customers looking to adopt a Portuguese Water Dog.
A rare and gorgeous dog, the Portuguese Water Dog is a fan favorite at Premier Pups. This beautiful bundle of joy is an energetic pooch that craves a life of adventure and games. PWDs thrive in an active family where hikes, swimming, and outdoor activities are often. This is a highly sociable dog that enjoys interactions with other four-legged friends at the dog park.
The Portuguese Water Dog is also a loyal animal that devotes his undivided attention to his owners. If you're looking for a loyal and loving forever friend, the Portuguese Water Dog is a great fit. This beauty will provide you with years of joy, love, and pure companionship.
Premier Pups is your go-to source for the best Portuguese Water Dog puppy sales in McKinney, Texas. We partner with the best dog breeders in the nation to offer you healthy, happy Portuguese Water Dog puppies. Find your dream Portie puppy today!
A few of our Portuguese Water Dog Pups
Insights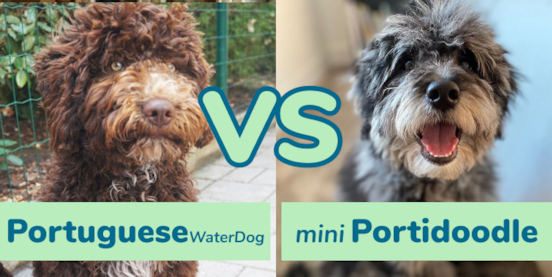 Portuguese Water Dog vs Mini Portidoodle Comparison
The Portuguese Water Dog and the Mini Portidoodle are two very rare and highly sought-after breeds. These two wonderful breeds are known for their brilliant minds, affectionate nature, and fun personalities. If you find yourself wanting to choose between the Portuguese Water Dog and the Mini Portidoodle, read on to learn about what qualities they share and some of their differences.
A puppy's love is a pure thing and, here at Premier Pups,...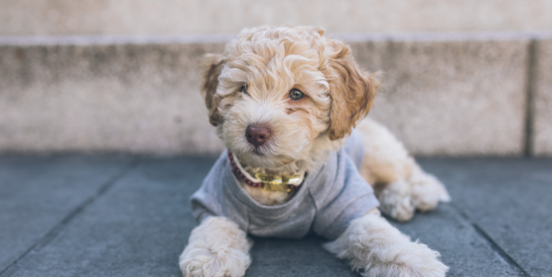 Allergies to dogs are a common thing around the world. As of 2021, it's been reported that up to 20% of the world's population suffers from pet-related allergies. Allergies to animals, especially to dogs, are triggered when the proteins that are found in the dog's skin cells, saliva, and urine, are carried and spread through the shedding fur. Loving dogs is easy but living with them when they shed their dander-filled fur isn't – not when you have allergies.
Your...