Pomachon Puppies For Sale Near Port St. Lucie, FL
Pomachon Puppies can be Delivered to you in Port St. Lucie, Florida
Looking to find Pomachon puppies near Port St. Lucie, Florida? You've come to the best place for Pomachon adoptions. At Premier Pups, we work hand in hand with trusted and responsible breeders to deliver you happy and healthy Pomachon puppies. Our licensed breeders are held to the highest standards and respect the code of ethics to the letter. Partnered with them, we strive to raise our Pomachon puppies in a safe and loving environment where interactions and playtimes are plenty. Our Pomachons as well as their parents receive the best care from our dedicated staff. They go through regular health tests and have up-to-date vaccinations. To stay true to our Premier Promise, we offer a 10-year health guarantee on all our puppies. We also offer nationwide delivery options for our customers looking to adopt a Pomachon but are out of state.
The lovely Pomachons are a popular designer breed that comes with all the best qualities of two ancient breeds. They are a mix between a Pomeranian and a Bichon Frise, and like their parents, they come with a never-ending love for cuddles and attention. They are very petite and as sweet as can be. Whether you are a family with kids or a solo owner, the Pomachon will be your best friend. Adopt yours at Premier Pups today.
A few of our Pomachon Pups
Insights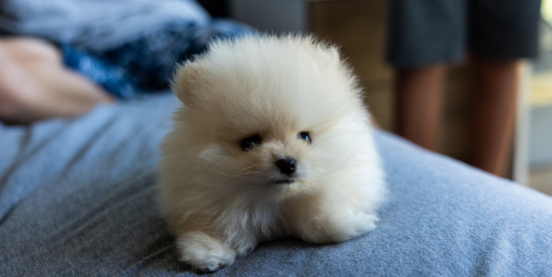 10 Pomeranian Mix Dogs You Never Heard Of - Part 2
Welcome to Part 2 of our blog on Pomeranian mixes you've never heard of! In Part 1, we explored the Pomchi, Shih Pom, Porkie, Pomapoo, and Maltipom. In this continuation, we will delve deeper into the world of Pomeranian mixes and introduce you to five more unique and lovable breeds: the Doxie-Pom, Pomachon, Pomsky, Golden Pom, and Pomston. Each of these breeds brings their own unique characteristics, making them a great addition to any household. Whether you're looking...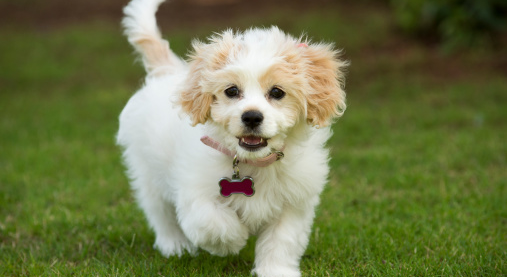 12 Designer Puppies You Need to Meet
They say Milan, New York, London, and Paris, we hear designer puppies! The four fashion capitals of the world are no strangers to pet parents parading their cute, posh designer puppies on the fanciest boulevards these cities have to offer. What are designer puppies - you may ask.
A designer puppy is a fine and fancy dog breed that blends chic and glamour with the most gorgeous physical features and personality traits two different...
More Cities We Deliver Pomachon Puppies to:
A Few Puppy Stories From Our Selection