Mini Bernedoodle Puppies For Sale Near Pottstown, PA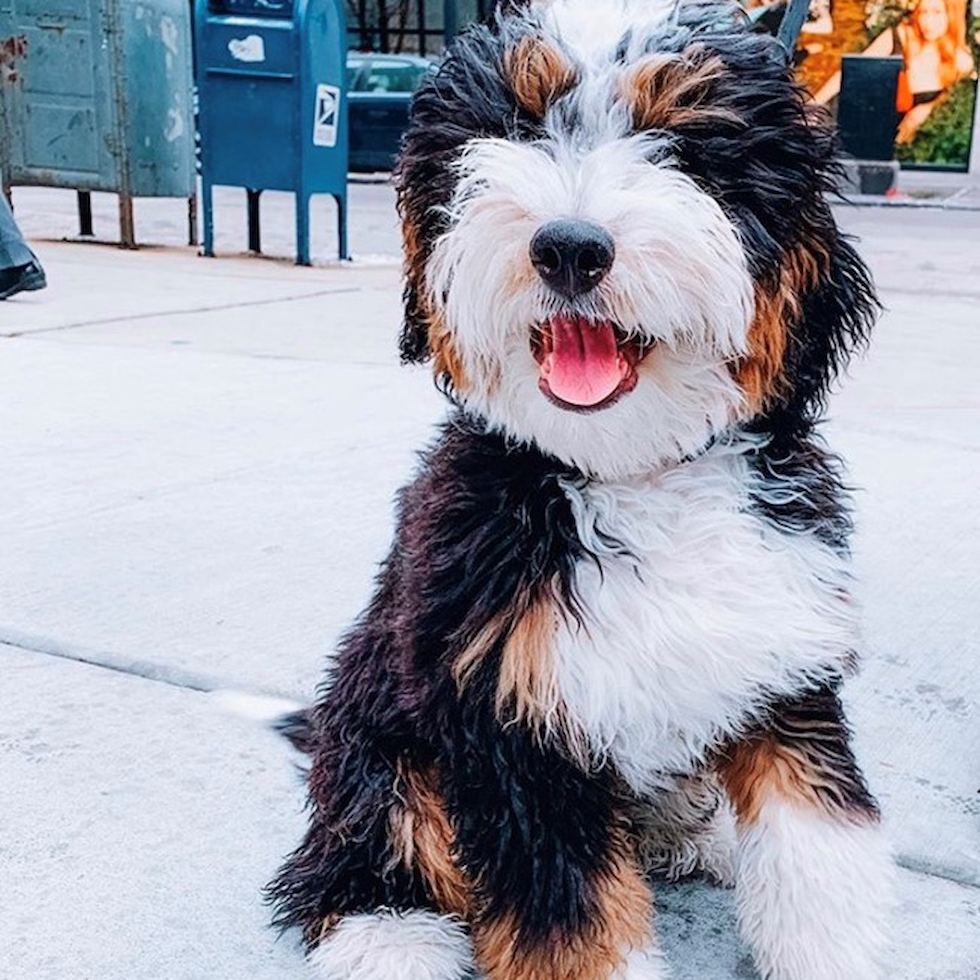 Mini Bernedoodle Puppies can be Delivered to you in Pottstown, Pennsylvania
Looking for a gorgeous Mini Bernedoodle puppy for sale near Pottstown, Pennsylvania? You've come to the right place. Here, at Premier Pups, our Mini Bernedoodles are happy, healthy, and ready to embark on a life-long journey with their new families. These puppies are raised with love and cared for by the best in the business. We align ourselves only with the best breeders that meet our high standards. All our Mini Bernedoodles come with a 10-year health guarantee that backs up our Premier Promise. Customer support is available 24/7 for all new puppy owners who may have questions about their puppies. Nationwide delivery is available for all out-of-state customers looking to adopt a Mini Bernedoodle.
The beautiful Mini Bernedoodles are a blend of fluffy looks and darling personalities. These puppies are a cross between a Bernese Mountain Dog and a Miniature Poodle. They can be small or medium depending on their generation, but regardless of their size, they are simply adorable. Mini Bernedoodles are designed to be loyal and loving companions for equally loving owners. They thrive in a setting where attention and fun are plentiful. Find F1, F1b, and F2 Mini Bernedoodle puppies at Premier Pups in the Pottstown, Pennsylvania area.
A few of our Mini Bernedoodle Pups
Insights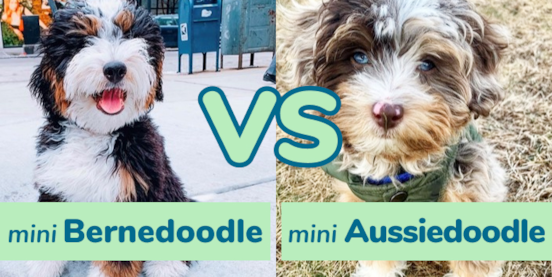 Mini Bernedoodle vs Mini Aussiedoodle Comparison
Meet the Mini Bernedoodle and the Mini Aussiedoodle – two beautiful dogs that the world can't get enough of. A lovey-dovey dog that thrives on cuddles, games, and laps vs a spunky, adventure-driven pooch that's always ready for a hike, whichever puppy you choose to adopt, we guarantee that you'll have a sweet bundle of joy on your hands.
The Mini Bernedoodle and Mini Aussiedoodle are very responsive to training, highly affectionate towards their humans, and great...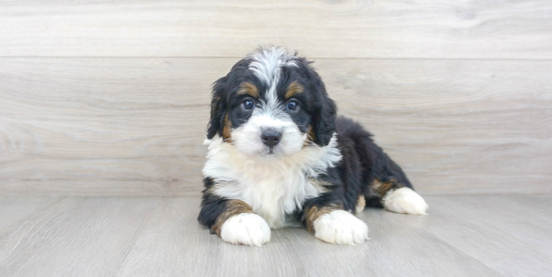 Generations of Mini Bernedoodles: Traits & Characteristics
Imagine a dog that combines the intelligence and loyalty of a Bernese Mountain Dog with the curly, hypoallergenic coat of a Poodle, all wrapped up in a compact, adorable package. Meet the Mini Bernedoodle, a designer dog breed that has captured the hearts of canine enthusiasts everywhere.
Mini Bernedoodles are a versatile breed that can charm anyone. These adorable dogs come in all shapes and sizes. They can be small, medium-sized,...