CALL OR TEXT ANYTIME 740-809-3074
| | |
| --- | --- |
| Birth Date | 4/4/2021 |
| Gender | Female |
| Current Weight | 1lb 12oz |
| Est Adult Weight | 4-7 lbs |
| Registry | n/a |
| Vaccinations | Up-To-Date On All Shots |
| Vet Inspection | 6/1/2021 |
The Yorkie Chon also recognized as the Yorkie Bichon, Yo Chon, Borkie and Yorkshire Frise, this designer dog is a cross between the Bichon Frise and Yorkshire Terrier. Though they have been around for a few decades, their popularity has dramatically increased over the last 10 years due to their low maintenance and friendly nature.
Appearance and Grooming
This toy dog, with a blunt muzzle, black nose, round skull and eyes, and a long tail has a dense and hypoallegengic coat making it a perfect pet for allergy sufferers. Regular monthly trimmings are important for this breed as well as daily brushing as their dense hair can become tangled and knotted. Depending on the parents your puppy can be a combination of many colors including, black, blonde, brown, cream, dark, brown, golden, gray, white.
Temperament
Their energetic spirit partnered with their strong sense of curiosity is surely to keep you on your toes. Though it won't be spilt evenly, this puppy will inherit combinations of different characteristics of its parents. The boisterous and vocal nature of this high-pitch barker makes for a great watch dog. They are very fond of people and love to get attention, however their curiosity and sometimes stubbornness ways can prove destructive if left alone to long.
Family and Companionship
With a mild temperament with a streak of independence, these dogs make for the perfect companion as they don't need constant attention. Though they do love human companionship leaving them to entertain themselves for too long can prove to be destructive as they tend to get bored. With their fun loving and playful personality they make for great additions to a family with children and other pets, although it is important to supervise play as these delicate pups think they are large and will not back down. In addition to a family unit, they also fit in perfectly with singles and seniors living in an apartment or house, with or without a yard.
Exercise
This breed is naturally active, so they don't require an overly strenuous exercise regimen every day. Though small walks are recommended, allowing them to play freely indoors with plenty of toys will surely burn plenty of calories and help to keep them healthy and trim.
Training and Socialization
You can expect that your Yorkie Chon will be a lively and intelligent little dog. Beginning training at an early age is very important for these pups as they show a high level of intelligence and an interest at a very young age in learning how to do tricks.
Socialization is also important at a young age as your new puppy may start showing negative behaviors, such as territorial aggression, fearfulness, or excessive barking. If these traits are not corrected immediately they can be difficult to change as your dog ages.
Temperament

Active, playful, intelligent, and loyal.

Adult Weight
6 - 8 lbs.
Adult Height
9 - 12 in.
Life Expectancy
10-12 yrs.
| | |
| --- | --- |
| Maintenance | |
| Training | |
| Shedding | |
| Adaptability | |
| Active | |
REVIEWS
YORKIE CHON
---
Cha-lee was sent to us from heaven ?? we love this little spitfire more than life itself. We had such a great experience with Premier pups. I've told everyone about you ?? Cha-lee is in love with us too. I'm so happy ?? I just can't stand it lol.
she's so cute i love her! the experience was great and everyone was so friendly!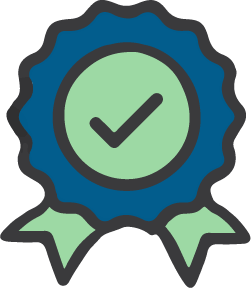 Puppies with a
GUARANTEE
The health of your new family member is our primary concern. We take all necessary precautions from vet inspection of our pups to their parents requirement to pass annual exams. If there's something undiscoverable at 8 weeks of age that later comes up as hereditary or congenital, you're covered. We stand behind our pups with up to a 10 year guanrantee.
FULL TERMS OF GUARANTEE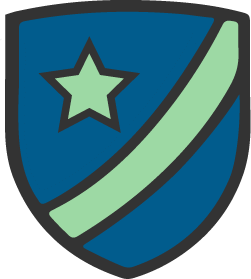 Breeders with
INTEGRITY
Our breeder partners are our allies in serving the interests of our clients in bringing to market the highest quality puppies available. We seek breeder partnerships that share our concern for social responsibility and the environment.
We have a zero tolerance for substandard breeders.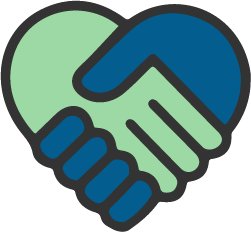 Breeders with
COMMITMENT
Developing long-term, personal relationships with breeders means we can work closely with the people, who raise the puppies we provide. We frequently visit our breeders to ensure our puppies and the practices used to raise them are always improving. With our breeders, their pets and pups are their main focus and priority.