PHOTOS FROM OUR CUSTOMERS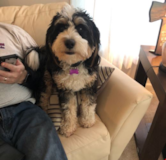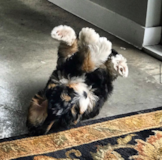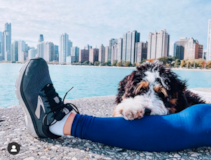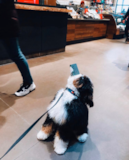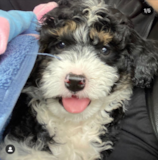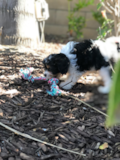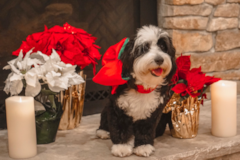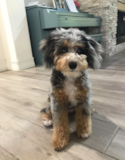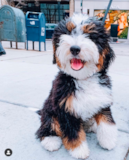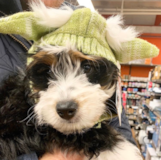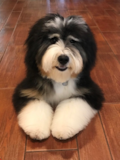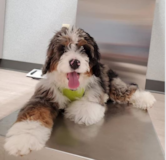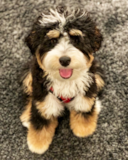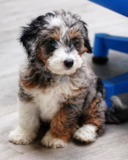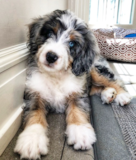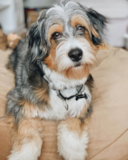 Mini Bernedoodle Puppies For Sale
in PremierPups Ohio
Playful ~ Friendly ~ Intelligent ~ Affectionate ~ Gentle
Mini Bernedoodle for sale from the nation's top Mini Bernedoodle breeders. Teacup Mini Bernedoodle & F1b Mini Bernedoodle. Puppies designed for cuddles, love, and joy, the Mini Bernedoodle puppies are a superb mix of a Bernese Mountain Dog and a Mini Poodle. Mini Bernedoodles are excellent dogs for any type of lifestyle. They can be the best cuddle buddies for laid-back owners and the most adventurous sidekicks for outdoorsy owners. Mini Bernedoodle puppies also come with high intelligence, cheer, good manners, and generous affection. They are careful around small children and great at making friends.
Read more
BREED INFORMATION
MINI BERNEDOODLE
---
Temperament

Playful, Friendly, Intelligent, Affectionate, Gentle

Adult Weight
F1: 30-50 lbs/F1B: 20-30 lbs
Adult Height
13-22 in
Life Expectancy
12-15 yrs
Rating

5.0

( reviews)
| | |
| --- | --- |
| Maintenance | |
| Training | |
| Shedding | |
| Adaptability | |
| Active | |
Characteristics
Hypoallergenic Mini Bernedoodles
Our Mini Bernedoodle puppies go through regular genetic testing to ensure they are happy and healthy. We offer genetic health guarantees for all puppies. 10-year health warranties
Small to medium size. Toy variety can have tiny Bernedoodle pups
Mini Bernedoodle hybrid vigor is a result of crossbreeding. Regular health testing of both the parents and the puppies is done to ensure there are no health problems
Sweet, gentle Mini Bernedoodle temperament. This dog makes a sweet, loving, and loyal family member
Wide variety of gorgeous coat colors
No waiting list
About the Breed
The Miniature Bernedoodle is a beautiful crossbreed between the Miniature Poodle and the Bernese Mountain dog. Both of these parent breeds originated in France and Switzerland respectively. One look at this breed and you may think it was bred for its striking physical appearance. Contrary to this belief, the Mini Bernedoodle was actually bred for its low shedding capability which makes it a tad hypoallergenic and suitable for dog lovers with allergies. They are very intelligent, happy-go-lucky, playful, affectionate, and a bit shy.
Like the Standard Bernedoodle, which is a mix of a Standard Poodle and a Bernese Mountain Dog, the Mini Bernedoodle can be found in various generations:
A first generation, known as F1 is a purebred Bernese Mountain Dog crossbred with a Miniature Poodle.
The second generation, known as F1B is an F1 crossbred with a Miniature Poodle.
The third generation, known as F2, is when a puppy has two Mini Bernadoodle parents.
The Miniature Bernedoodle is currently one of the most popular designer breeds in the United States.
Appearance and Grooming
These puppies have a low to non-shedding coat that makes them an ideal breed for people with allergies. Their coats come in various mixes of black, white, and brown. The high quality Bernedoodle coat is very similar to its parent the Bernese Mountain Dog. Its texture is generally straight to wavy and requires regular maintenance to avoid tangles and knots. Its teeth need to be brushed once per week and its nails trimmed once per month. Shedding is minimal for the most part.
The size of these miniature designer dogs is typically small to medium. Some may reach as much as 50 pounds when fully grown, while others may be as light as 20 pounds. The most common weight of Mini Bernedoodles is around 40 pounds.
Temperament
The Miniature Bernedoodle tends to be more active than the larger Bernedoodle breeds due to the toy or miniature poodle being more of an active breed. Its highly affectionate and loving personality makes it a less suitable guard dog as it becomes friends with every stranger.
Family and Companionship
This is an ideal dog for anyone that is looking for companionship as it suits everyone. They are extremely child friendly and do very well with other family pets. Though they are happy at home, they exhibit shyness around others, so regular socialization and exercise are encouraged.
Exercise
When your puppy gets to be fully grown it will need at least an hour of exercise every day. This is best divided between walks and play. Because of its long and thick coat, it is very easy for these dogs to become overheated. When temperatures are warm, be sure to find a cool shaded place to exercise your pup. If you want to take your puppy hiking or swimming, it will gladly join you. After all, it has a mountain dog as a parent, so it will feel at ease exploring the outdoors together with its owner.
Training and Socialization
Both the Bernese Mountain Dog and the Poodle are two very clever dog breeds. So, you can expect the Mini Bernedoodle to be just as intelligent as its parents making training a simple process. Keep in mind that your puppy can also exhibit a strong-willed and stubborn persona, so patience is expected. Starting socialization and consistent training at an early age will ensure a well-mannered and educated companion.
Frequently Asked Questions
How big do Miniature Bernadoodle's get? Miniature Bernedoodles measure in between 18-22 inches at the shoulder and are usually between 25 to 50 pounds, but can be as small as 15 pounds and as large as 65 pounds.
What amount of exercise will Miniature Bernedoodle's need? They require a moderate amount of exercise. Two to three daily walks as well as some active play should be plenty to keep this pup busy. They're always up for an adventure and make for great running partners. They also love hikes and swimming!
Are Miniature Bernedoodle's registered? Because they are a mixed breed they are not recognized by the AKC and therefore cannot be registered.
What colors do Miniature Bernedoodle's come in? These beauties come in pure black, black-and-white, black-and-brown or tri-color (black, white and brown).
What is the temperament of the Miniature Bernadoodle? These dogs make for the ultimate companion as they are friendly, playful, affectionate and sociable dogs. They are great choice for a family with children and/or elderly parents as they have a gentle demeanor.
Do Miniature Bernedoodle's make good therapy dogs? Yes! In fact, they make excellent therapy dogs as they are easy to train, very intelligent, extremely gentle and love to work.
What is a Teddy Bear Bernedoodle? A Teddy Bear Bernadoodle is a mix of a Miniature Bernedoodle and an Australian Bernedoodle, they are smaller than the mini and more compact and square.
Does the Miniature Bernedoodle's shed? Miniature Bernedoodle's are very low shedding. The curlier the coat, the less shedding will occur. It is recommended to brush them once or twice a week and have them professionally groomed every 8 to 12 weeks.
Will my Miniature Bernedoodle get along with my other dogs? Dogs just like people have their own personalities, so one can never be 100% certain. In general, however, Bernedoodle's get along great with other dogs no matter the breed. Never leave dogs unsupervised until you are certain they get along.
What type of family's are Miniature Bernedoodle's best suited for? Because of their active nature, Miniature Bernedoodle's are a great fit for families with children or active singles. They are also a great companion for seniors who like to get out for daily walks and exercise.
What is the average life expectancy of a Miniature Bernedoodle? The average life expectancy is between 12-15 years of age, though it is not uncommon for them to live upwards of 17 years.
What type of coat do Miniature Bernedoodle's have? Their coats can vary depending on which parent they take after more. Their coat can be straight to wavy to curly. The curlier the coat, the less shedding will occur.
Should I socialize my new puppy? Socialization is so important for a new puppy. It is recommended that they are socialized in a safe and secure area until your little one has been fully immunized (approximately 16 weeks old).
Can I take my Miniature Bernedoodle hiking and swimming? You sure can! They are excellent swimmers and love to hike and run.
Are Miniature Bernedoodle's recognized by the American Kennel Club (AKC)? The AKC does not recognize mixed breeds therefore, Miniature Bernedoodle's are not recognized by them.
F1B PETITE BERNEDOODLE PUPPY
3lb 2oz @ 5.4 weeks
Details
Mini Bernedoodle Breeders
At Premier Pups, we only align ourselves with Mini Bernedoodle breeders whose standards are much higher than the rest. Like people, the most critical moments in a puppy's life start in the beginning. Providing a safe, natural, comfortable, and healthy environment for the nursing mother and her baby is essential. We spend consistent on-site time with our selected breeders and can undoubtedly say that our puppies come from a caring environment. It truly takes a special breeder to assist with nourishing and raising a Miniature Bernedoodle puppy properly. Only the nation's best Mini Bernedoodle breeders can provide the best quality of life. Here at Premier Pups, we work hand-in-hand with our breeders. The footage produced in our videos is 100% real. We directly take un-staged, unedited, and only authentic scenes at our breeder locations.