Mini Aussiedoodle Puppies For Sale Near New Trier, IL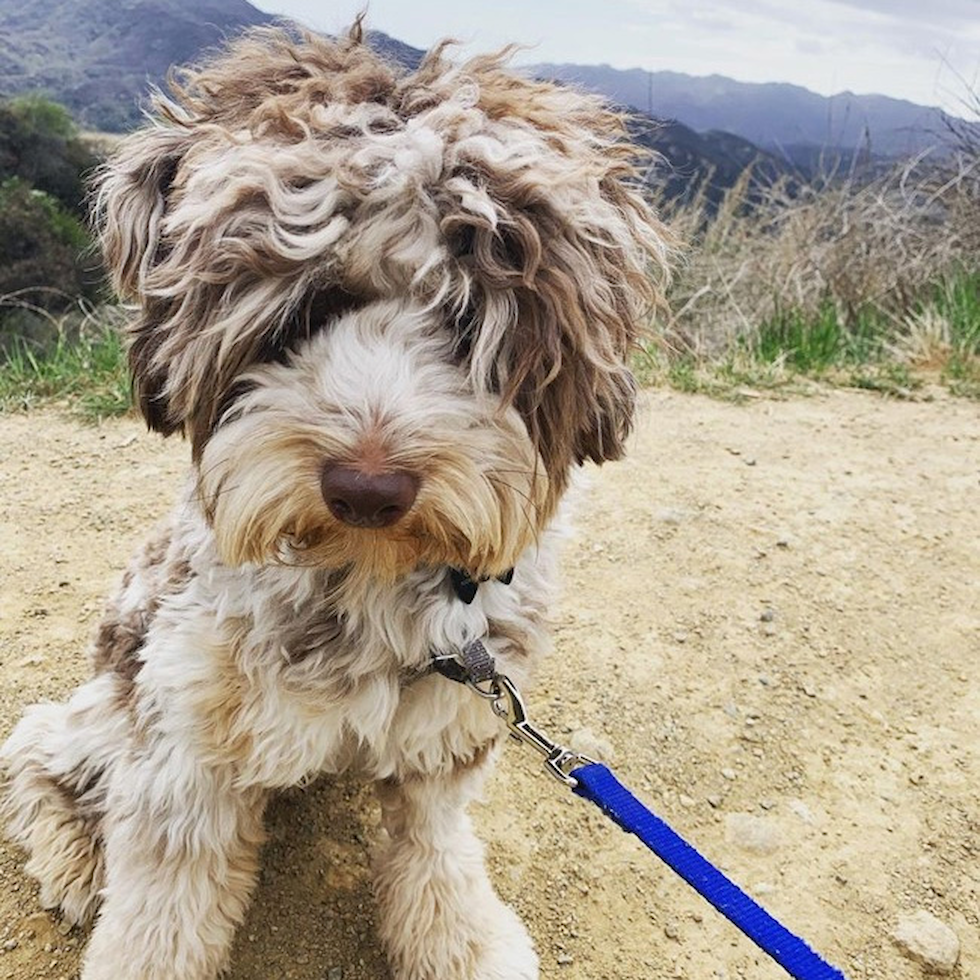 Mini Aussiedoodle Puppies can be Delivered to you in New Trier, Illinois
Searching for available Mini Aussiedoodle puppies for sale in New Trier, Illinois? You've come to the right place. At Premier Pups, we specialize in raising happy and healthy Mini Aussiedoodle puppies. Our Mini Aussiedoodles are a mix of a Mini Australian Shepherd crossed with a Miniature Poodle. Both parents and their puppies are routinely vet checked to ensure they are healthy and without any problems. Our puppies are raised in a family setting with daily interactions, petting, and socialization to ensure they are ready for a smooth transition to their new homes. All our Mini Aussiedoodles come with a 10-year health guarantee to back up our Premier Promise. We also have 24/7 on-sight staff on standby ready to answer any questions new puppy parents may have. Nationwide delivery is also available for out-of-state Premier Pups customers looking to adopt a Mini Aussiedoodle puppy.
An energetic and adventurous pooch, the Mini Aussiedoodle is sure to keep you happy and entertained. This bundle of joy is a mix between a Mini Australian Shepherd and a Mini Poodle. Mini Aussiedoodle puppies are renowned for their intelligence and agility. They take after both of their parents in this regard and impress with a very quick response to training. Their eagerness to please is also known to shine bright during training, so you are guaranteed to have a fun time teaching them. Adopt your cute and intelligent Mini Aussiedoodle puppy at Premier Pups.
A few of our Mini Aussiedoodle Pups
Insights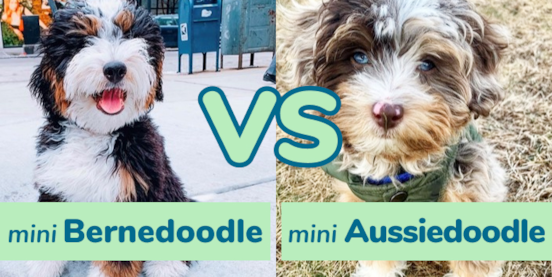 Mini Bernedoodle vs Mini Aussiedoodle Comparison
Meet the Mini Bernedoodle and the Mini Aussiedoodle – two beautiful dogs that the world can't get enough of. A lovey-dovey dog that thrives on cuddles, games, and laps vs a spunky, adventure-driven pooch that's always ready for a hike, whichever puppy you choose to adopt, we guarantee that you'll have a sweet bundle of joy on your hands.
The Mini Bernedoodle and Mini Aussiedoodle are very responsive to training, highly affectionate towards their humans, and great...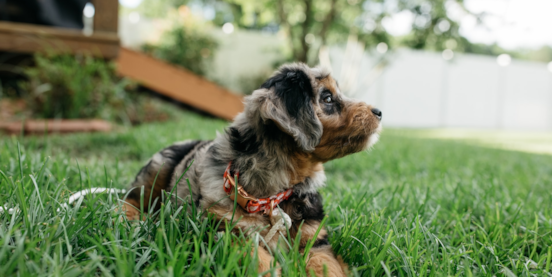 Doodle Dogs Explained – Part 2
In Part 1 of Doodle Breeds Explained, we discussed what Doodle Breeds are and why they are as popular as they are. We also answered a few questions about the Cockapoo, Cavapoo, Havapoo, and Maltipoo...