Yorkie Chon Puppies For Sale Near Carrollton, TX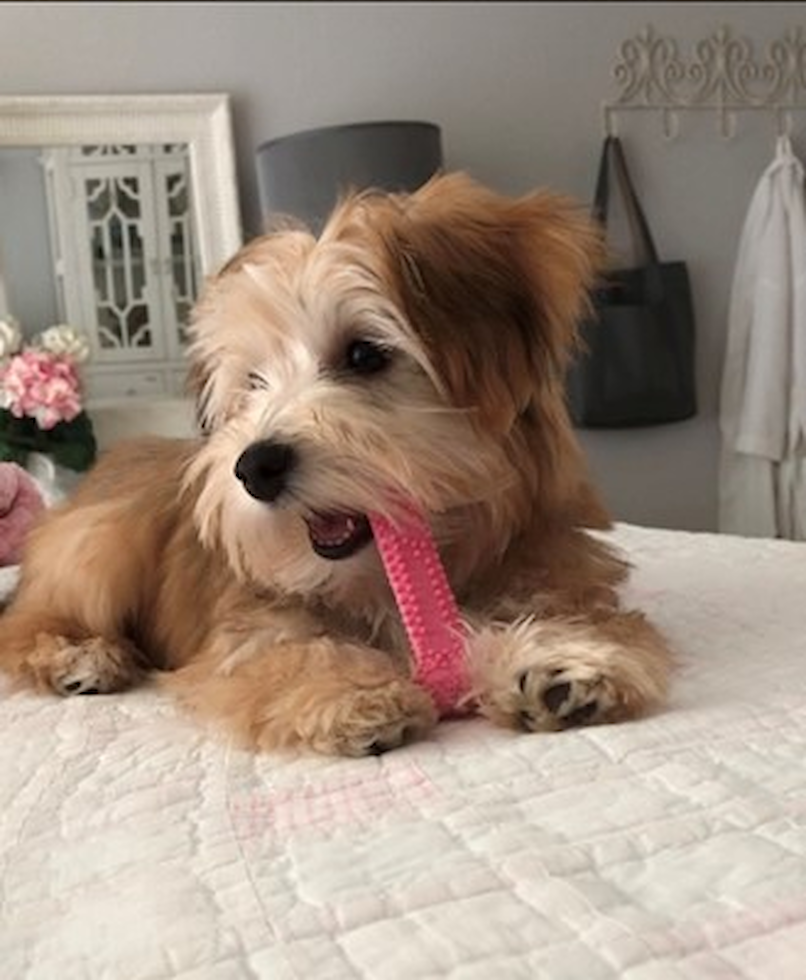 Yorkie Chon Puppies can be Delivered to you in Carrollton, Texas
Looking for a Yorkie Chon puppy near Carrollton, Texas? You've come to the place where all Yorkie Chon puppies are happy and healthy. Raised by dedicated and loving Puppy Agents, our Yorkie Chons are ready and excited to move on to their forever home. They are socialized from a young age to ensure their transition home is smooth and problem-free. Our licensed breeders as well as our professional Puppy Agents interact with the Yorkie Chon pups daily and perform regular nose-to-tail inspections to ensure no health problems are present. To back up our Premier Promise, we also provide our customers with a 10-year health guarantee for all Yorkie Chons and several nationwide delivery options.
A fun-loving, affectionate dog, the Yorkie Chon is one of the sweetest dogs to have by your side. This breed is a mix between a Yorkshire terrier and a Bichon Frise. Like its amazing parents, the Yorkie Chon is a sweet, playful, and gorgeous bundle of joy. This breed is impressively intelligent and as cuddly as can be. Adopt your beautiful Yorkie Chon puppy near Carrollton, Texas from Premier Pups.
Premier Pups is your go-to source for the best Yorkie Chon puppy sales in Carrollton, Texas. We partner with the best dog breeders in the nation to offer you healthy, happy Yorkie Chon puppies. Find your dream Yorkie and Bichon mix puppy today!
A few of our Yorkie Chon Pups
Insights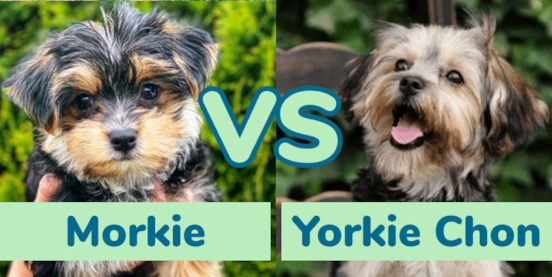 Morkie vs Yorkie Chon Comparison
Small dogs, big hearts, and a shared passion for fun games and cuddles – meet the Morkie and the Yorkie Chon. These two bundles of joy are renowned for their sunny personalities and loyal nature. Morkies and Yorkie Chons are both crossbreeds of Yorkshire Terriers and a member of the Bichon family. They are hypoallergenic breeds that fit wonderfully with allergy-suffering owners and they make fantastic...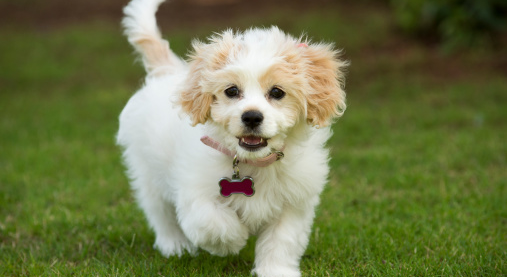 12 Designer Puppies You Need to Meet
They say Milan, New York, London, and Paris, we hear designer puppies! The four fashion capitals of the world are no strangers to pet parents parading their cute, posh designer puppies on the fanciest boulevards these cities have to offer. What are designer puppies - you may ask.
A designer puppy is a fine and fancy dog breed that blends chic and glamour with the most gorgeous physical features and personality traits two different...