Pomsky Puppies For Sale Near St. Louis, MO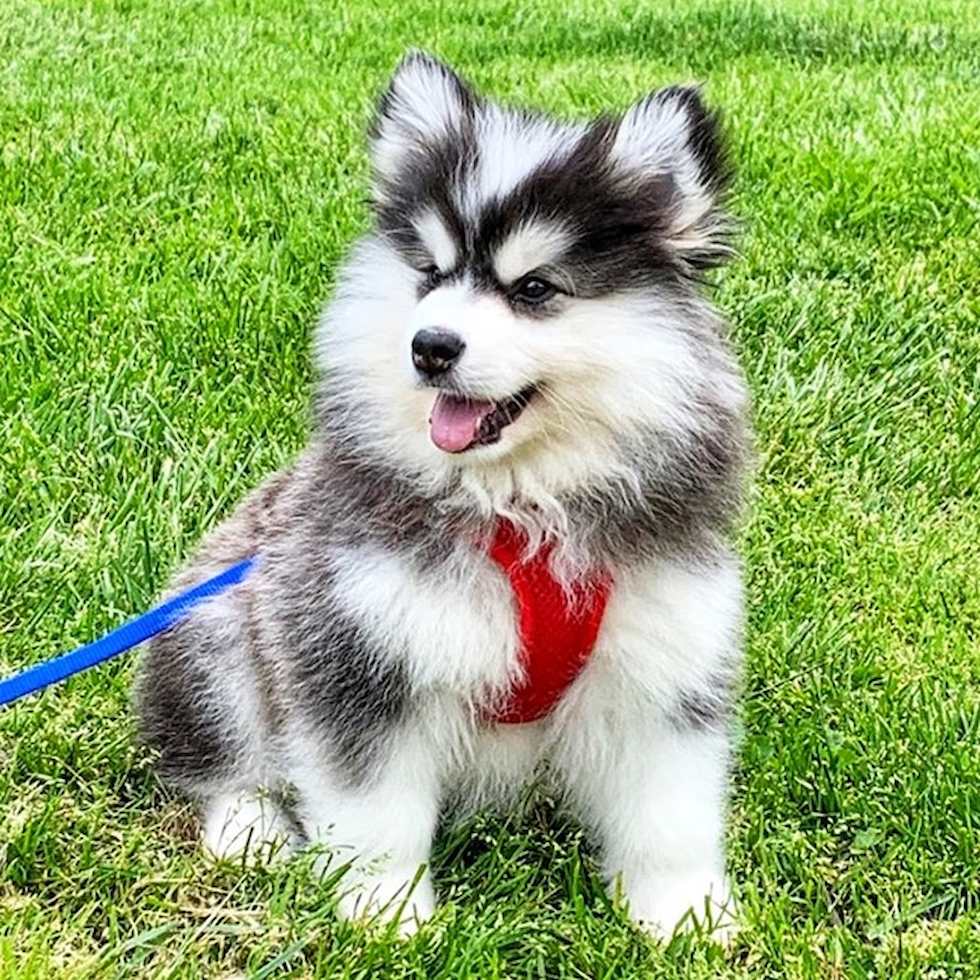 Pomsky Puppies can be Delivered to you in St. Louis, Missouri
Searching for a Pomsky puppy near St. Louis, Missouri? You've come to the right place! Here, at Premier Pups, we specialize in raising exclusive Pomsky puppies for adoption. Our healthy and happy puppies are bred by professionals of the highest standard who hold true to the code of ethics. Our breeders as well as our Puppy Agents are true dog lovers who dedicate themselves to raising Pomskies with the utmost care. Our puppies are well-socialized from a young age to ensure they are ready for a smooth transition to their new homes. They receive daily interactions with our loving staff and go through regular health tests and screenings to ensure they are healthy and happy.
The gorgeous Pomsky puppies we provide are a cross between a Pomeranian and a Siberian Husky. They come with the cute toy size of the Pomeranian and the beautiful features and colors of the Husky. Their personalities are energetic, adventurous, and very loyal. Adopting a Pomsky puppy will bring you years of joy and unconditional love, as well as a life filled with fun adventures. You can adopt your Pomsky in the St. Louis, Missouri area from Premier Pups. And if you are out of state, we will provide you with the best nationwide delivery options. We hold true to our Premier Promise and also provide a 10-year health guarantee for all our beautiful Pomsky puppies.
A few of our Pomsky Pups
Insights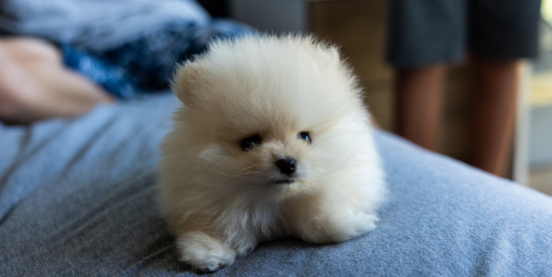 10 Pomeranian Mix Dogs You Never Heard Of - Part 2
Welcome to Part 2 of our blog on Pomeranian mixes you've never heard of! In Part 1, we explored the Pomchi, Shih Pom, Porkie, Pomapoo, and Maltipom. In this continuation, we will delve deeper into the world of Pomeranian mixes and introduce you to five more unique and lovable breeds: the Doxie-Pom, Pomachon, Pomsky, Golden Pom, and Pomston. Each of these breeds brings their own unique characteristics, making them a great addition to any household. Whether you're looking...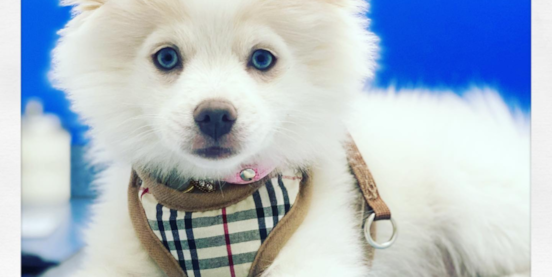 Pomsky Dogs 101: What's Good About 'Em What's Bad About 'Em
Pomsky dogs are one of the most beautiful designer breeds in the world. They are a cross between the Siberian Husky and Pomeranian breeds, meaning they're small, fluffy, and completely sweet. Pomskies inherit an abundance of amazing qualities from their parents but also some of the not-so-great ones. From their energy levels to their trainability and health, here's everything that's good and bad about Pomsky dogs.
...
More Cities We Deliver Pomsky Puppies to: