Cockapoo Puppies For Sale Near Thousand Oaks, CA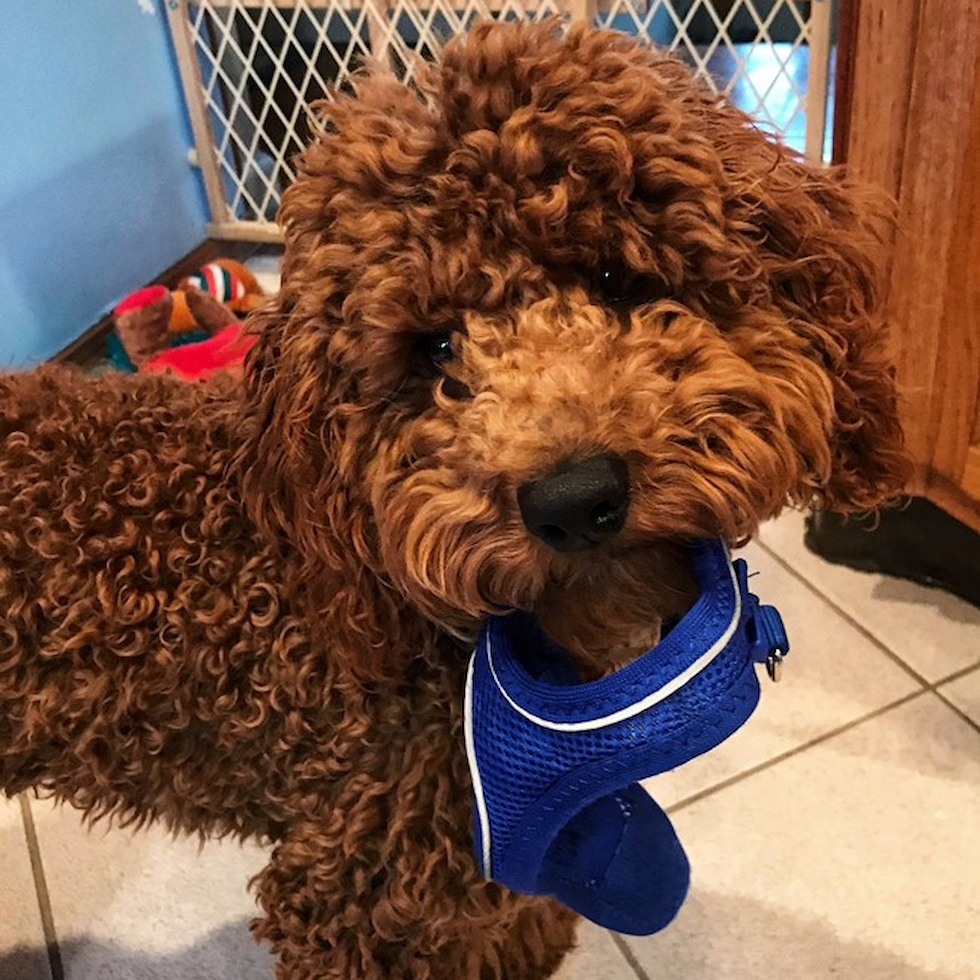 Cockapoo Puppies can be Delivered to you in Thousand Oaks, California
Looking to adopt a Cockapoo puppy near Thousand Oaks, California? We've got you covered. At Premier Pups, we strive to deliver healthy and happy Cockapoo puppies in the Thousand Oaks area. Our puppies are raised in warm, loving, and nurturing environments by the nation's top breeders. We stand behind our breeders and our Premier Promise with a 10-year health guarantee and 24/7 customer support to aid you and your puppy's first moments together.
One of America's sweetheart designer breeds, the Cockapoo is a gorgeous little hybrid of a Cocker spaniel crossed with a Toy or Miniature Poodle. These puppies are renowned for their cuddly looks and fantastic personalities. They are friendly, clever, and quite the love bugs. Their nature is gentle, and they have the sunniest personalities, making them excellent pets for families. Adopt a beautiful Cockapoo puppy near Thousand Oaks, California from Premier Pups.
Premier Pups is your go-to source for the best Cockapoo puppy sales in Thousand Oaks, California. We partner with the best dog breeders in the nation to offer you healthy, happy Cockapoo puppies. Find your dream Cocker spaniel and Poodle mix pup today!
A few of our Cockapoo Pups
Insights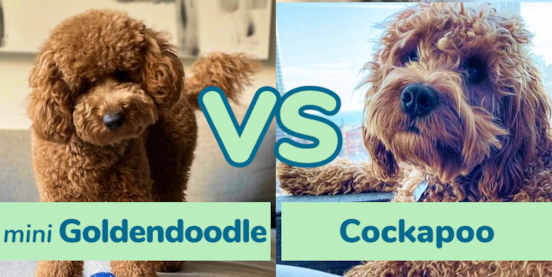 Mini Goldendoodle vs Cockapoo Comparison
The Mini Goldendoodle and Cockapoo are two little genius doodles with big brains and even bigger personalities. These remarkable dogs know worldwide fame thanks to their gorgeous unique looks, everlasting sunny disposition, and the unconditional love they have for their humans. Boredom is not an option with either of these dogs around. They are playful, fun, entertaining and full of joy. If you are faced with the choice...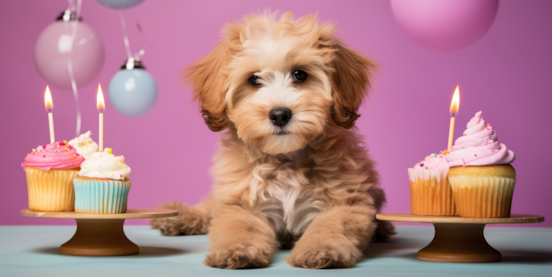 The Ultimate Guide to Crafting the Perfect Puppy Birthday Cake for Your Furry Friend
Hello, wonderful pet parents and cake-making aficionados! Are you pondering how to make your furry friend's birthday as extraordinary as they make every single day for you? Well, you're in the right place. We have the definitive guide to creating a mouth-watering puppy birthday cake that will not only get tails wagging but also make you the star of the dog park.
Why opt for generic, store-bought treats when you can infuse love...