Cockapoo Puppies for Sale Ohio | Spoodle Pups Online
CALL OR TEXT ANYTIME 740-809-3074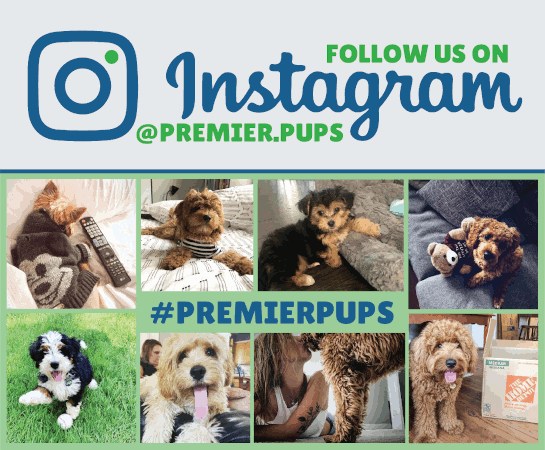 PREMIER HEALTH STANDARDS
Tracking the Health & Care of Our Puppies
On-Site Nose-to-Tail Veterinarian Inspections
BREED INFORMATION
COCKAPOO
---
The Cockapoo is known to be the very first designer dog breed. This means, unlike some other designer breeds, two particular dog breeds (the cocker spaniel and poodle) were brought together with the clear intent of procreation. The first creation of the cockapoo dates way back to the 60s. They are very small in size, affectionate, energetic, quite odorless and very intelligent. Their intelligence makes them quite easy to train and they love being around people. The cockapoo was mainly developed for companionship and this makes it a great choice for first-time dog owners. They are easy to please, happy and their coat is hypoallergenic. They have a moderate energy level and will not keep you up at night for any reason. However, they do need daily walks as a form of exercise. They are family-friendly and will thrive amongst kids of any age. Note: even though they do not shed a lot, cockapoos do need regular brushing and bathing to keep their coats free from dirt and grease. Contact us today to learn more about our Cockapoo puppies for sale.
| | |
| --- | --- |
| Maintenance | |
| Training | |
| Shedding | |
| Adaptability | |
| Active | |
REVIEWS
COCKAPOO
---
My husband and I purchased our beautiful new furbaby Genesis this week. She was flown in on 8/29/19, my 10 year old's SURPRISE BIRTHDAY GIFT! What a JOY Genesis has been, my son is absolutely in love with her and so are we. Premier did such an excellent job at walking us through the entire process. She came with all of her needed food to start, meds, and daily text messages to confirm she was good. I can not say enough about Premiere's customer service, they are clearly 5 stars! We have the best puppy girl in the world, our hearts are full and we are so grateful. Thank you Premier, we highly recommend your business. Not only is a business, they truly care about the puppies and families they are going to. Blessings & Puppy Love??, Nicole Proctor
This is my first experience buying a puppy but Premier Pups made it so easy. They literally have the best customer service of anywhere I've every shopped and it's very evident they have a great love for the puppies. Lacie, customer care agent, was amazing. Daisy was flown to me with a stop in DC. The second leg was cancelled due to snow storms. Lacie found a kennel to keep her overnight and stayed on the phone with the airline the next day until the flight took off. She constantly texted me with updates (flight kept getting delayed). Premier Pups sends emails with next steps needed for puppy with detailed descriptions and calls several times to check in. Daisy has fit into my family well and is so sweet. I recommend PP's to anyone buying a new puppy. They are by far the best!
Dear Mom , Dad and friends in cold Ohio Thank you for sending me to California..I have only been here one day, but I have been outside, and seen flowers, lots of fruit called oranges and palm trees with 12' long leaves. The grass is green and fluffy to walk on, none of that white stuff you have in Ohio. I am enjoying my new forever home. I have a step brother to chase and steal toys from. A mom and dad who love me and a warm safe bed. Love to all Sasha ( formerly Diane) ps, send dog chews
Cockapoo puppies for sale
Some say that the Cockapoo is a real-life clown, a dog that emits positive energy no matter where it goes. It is very friendly and loves the companionship of people, regardless if we are talking about its owner, the owner's family, or even friends. It displays zero aggressiveness, it is very easy to train, and barely sheds.
So, it doesn't matter if you want a loyal friend or a dog that gets along with children, as the Cockapoo has the best chances to be the ideal dog for you. Just take a look at the Cockapoo breed information presented below and discover more about this lovely dog.
The Cockapoo gets the best out of the Cocker Spaniel and Poodle
The Cocker Spaniel and Poodle are the two breeds of dogs that contributed to the creation of the Cockapoo. So, the Cockapoo, also known as the Spoodle, dogs have the friendly and joyful personality of the Cocker Spaniel and the intelligence and low-shedding coat of the Poodle. It is the kind of dog that will enjoy being around any kind of creature, not just humans.
As a companion dog, the Cockapoo is ideal for single people, families with children, seniors, practically any dog lover that looks for a pleasant and easy-going dog. In other words, this is a dog that will love as much running and playing as lounging on the couch next to your side.
It is a hypoallergenic dog breed
Conveniently, the Cockapoo inherits the Poodle's hypoallergenic low-shedding coat. So, if you opt for this kind of dog, you will not see too much dog hair around the house. Brushing the coat of the Spoodle once a day is the best way to make sure that both the dog and your home stay clean. This type of dog grows a relatively short coat, which is soft and slightly curly or wavy, depending on the particularities of each dog. Ideally, you should give your dog a periodic trimming and clipping, to prevent the formation of tangles and enjoy a nice aspect of the coat.
When it comes to color options, considering that both the Cocker Spaniel and Poodle come in a wide range of coat colors, the Cockapoo will offer the same broad spectrum of colors and color combinations. When searching for Cockapoo puppies, you will see just how diverse their coats can be, so it is all just a matter of personal preference.
An extremely friendly dog, ideal for families or first-time dog owners
One of the most important characteristics of the Spoodle is its friendly temperament. This dog simply loves being around people and it's very easy going. But, this dog is not just friendly with humans. He will be very friendly with other dogs, pets, and animals, regardless of their type. This is why they are so recommended for people that never owned a dog before.
Because it loves pleasing its owner, you won't have any troubles training and educating this dog. The Cockapoo is very smart and, with a gentle approach and positive reinforcement, it won't be difficult at all to convince it to do what you want.
It's playful and energetic temperament also recommends it for families with children. This dog is small enough to make playtime safe and capable of withstanding the high energy levels of kids. If you want a faithful and trustworthy companion for your child, the Cockapoo can be the perfect candidate for the job.
It needs to enjoy a bit of exercising on a daily basis
Although we are talking about a small dog breed, the Cockapoo will need to enjoy daily walks and short play sessions. Fetch or allowing the dog to run and burn its energy will keep it not just happy, but also healthy and in a great shape. So, you will need to dedicate approximately a half an hour to your dog every single day, taking it on walks, playing with it, and making sure it has the physical activity it needs.
Due to its small size and moderate exercising requirements, this dog can easily live in an apartment, as long as it gets the chance to stretch its legs. But, do bear in mind that Cockapoos may not enjoy being left home alone for too many hours in a row. Feeling bored or too lonely may get them to bark a bit too much, which can be an issue for your neighbors. Other than this, these dogs are not known as being insistent barkers.
Get your Spoodle puppy from a responsible dog breeder
Some people may take advantage of the fact that the Cockapoo is not recognized as a pure breed. So, they may try to sell puppies bred in an irresponsible manner, which can present genetic or health problems. Even if this type of dog is obtained through the crossing of two breeds, it doesn't mean that anyone can do it.
Look for Cockapoo puppies for sale only from reliable and responsible sources. If you don't know where to look, Premier Pups is the best place to start, due to the fact that we collaborate only with responsible breeders that will guarantee the health of your Cockapoo puppy.