Hollywood's Latest Trend – Doodle Dogs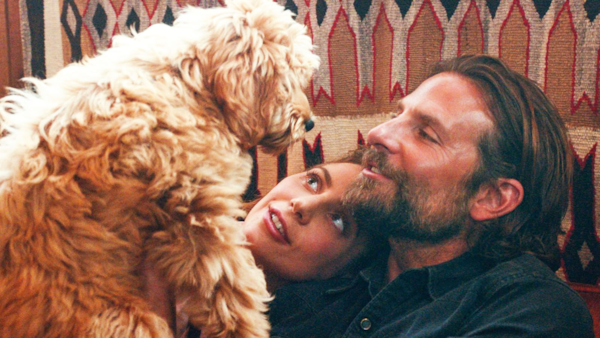 Published
Wednesday, October 27, 2021
by
Premier Pups Team
Ever since the 1950s, Doodle Dogs have been an ever-rising trend around the world. Apart from their astonishing looks, allergy-friendly qualities, and big brains, these gorgeous pooches have also been 'labeled' and seen as fashion dogs. They've been owned by pop singers and movie stars, and some of them even made it to the White House.
The craze with these dogs started just as the new doodle puppies took their first paw steps. Dog lovers were thrilled to have qualities and looks from two of their favorite dog breeds in one perfect little doodle. As word got around that there were new dogs on the block, it was only a matter of time before they reached the heart of Hollywood.
Celebrities aren't showing off their Louis Vuitton handbags or fashionable high-end clothes anymore. Instead, they're proudly presenting their doodle fur-babies as their 'pieces de resistance' and we love them even more for that.
There are over 40 doodle breeds in the world today, but, as with all things, some are more popular than others.
Say Hello to the doodle dogs that Hollywood loves.
The Fancy One – Cavapoo
A fashionable dog in every aspect, the Cavapoo breed is a top pick in the celebrity world. This lovely pooch has gathered millions of followers on social media platforms as well as great admiration among Hollywood stars. Celebrities like Slyester Stallone, Katy Perry and Kelly Brook are among the doodle breed's biggest fans. This Cavalier King Charles Spaniel/Mini Poodle mix embodies gorgeous features as well as some amazing personality traits from both of its parents. Put together the Cavalier's sweet nature with the Poodle's brains and looks and you've got yourself a Hollywood favorite. Why do celebrities love Cavapoo puppies? Aside from their toy size and stunning looks, Cavapoos are also very affectionate, friendly, and intelligent dogs. They love cuddles and tricks, and are a wonderful source of joy - no wonder they're so popular.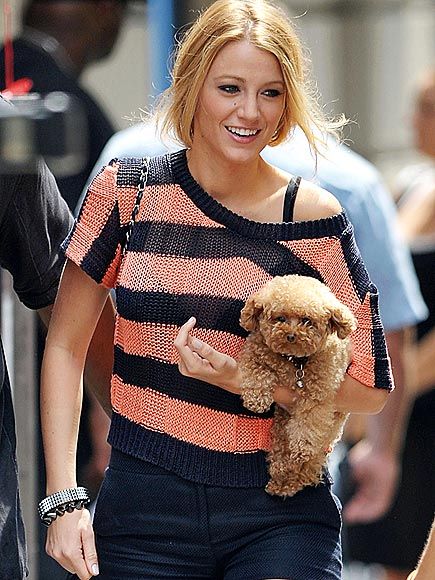 The Cutest One – Maltipoo
The mere sight of a little Maltipoo puppy will tell you why this doodle breed is so adored. Who doesn't love a teacup puppy/fluffball with little dot eyes and a tiny button nose? Hollywood certainly does. Just ask Miley Cirus, Rihanna, Blake Lively, and about a dozen more celebrities. They'll tell you just how amazing this little pooch is. Maltipoo puppies are the little bundles of joy you get from mixing a Maltese with a Miniature or Toy Poodle - a perfect blend of adorable looks, kindness, loyalty, grace, and a mountain of affection. Add keen intelligence and friendliness to all of that and you have yourself a doodle dog that checks all the boxes. Hollywood has it right. Who doesn't want a perfect dog?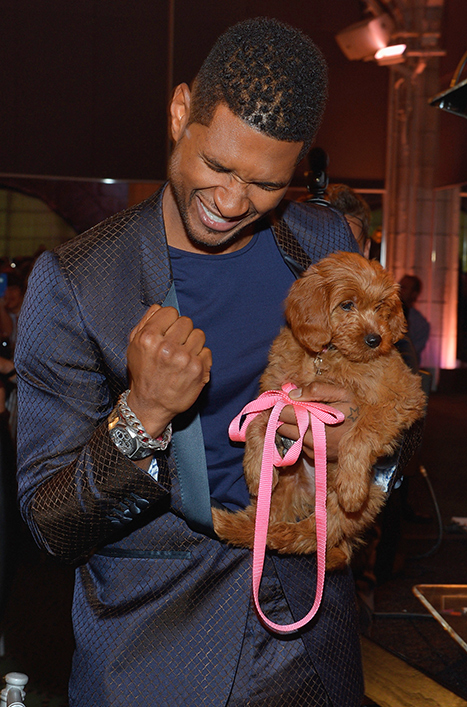 The One That Everyone Wants – Goldendoodle (Mini and Standard)
One of Hollywood's favorite dogs is (and has been for a while) the Goldendoodle. You might have heard about this breed on talk shows, game shows and even on the news, as this is without a doubt one of the most popular dogs in the United States at the moment. Famous Goldendoodle pet parents include Bradley Cooper, Kenny Chesney, Jennifer Aniston, Tiger Woods, Usher, and John Travolta. Goldendoodles and their smaller counterparts Mini Goldendoodles are Instagram stars with millions of followers - if you check out their pictures, you'll understand why. Imagine a perfect little hybrid of a Golden Retriever and a Poodle (or Miniature Poodle for Mini Goldendoodle) - you get curls, floppy ears, gorgeous soulful eyes, and a tail that wags around the clock. Add an adventurous spirit, loyalty, and a bucket of love, and it's no wonder everyone wants one.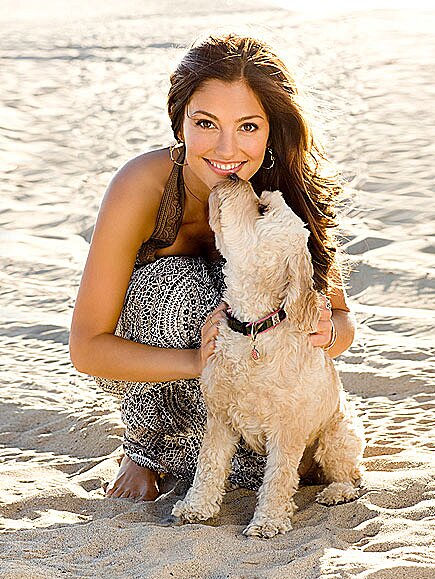 The Joy – Cockapoo
The pride and joy of Dogdom and Hollywood is the stunning little Cockapoo puppy. A toy-sized, adventurous, playful, and sweet pooch, the Cockapoo is adored by celebrities like Minka Kelly, Jensen Ackles and Harry Styles. This little treat of a dog is a mix between a Cocker Spaniel and a Miniature or Toy Poodle. Blend the best qualities these two breeds have to offer and you have a Hollywood canine superstar on your hands. Cockapoos are friends to all – kids, strangers, seniors – you name it. They are impossibly adorable, loving, smart, and happy – so there is really no question why celebrities love them so much.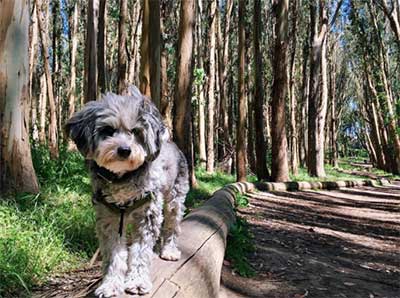 The Smartest One – Mini Aussiedoodle
Last but certainly not least, say henlo to the Mini Aussiedoodle breed – the Einstein of the Canine Universe. This mini mix of an Australian Shepherd and a Poodle is one of the smartest dogs out there. Poodles are the champions at canine sports and show rings. Australian Shepherds on the other hand, are renowned for their appearance in western movies and their rodeo stunts. Celebrities who owned these dogs include Demi Moore, Steve Jobs, and Bruce Willis. Like their amazing parents, Mini Aussiedoodles stand out with a brilliant mindset and an astonishing appearance. They are fond of learning, especially when challenges are involved, and are exceptionally loyal dogs. Popular with celebrities and film-makers alike, Mini Aussiedoodle puppies are the most recent to join the Hollywood Doodle dog trend.
Related Posts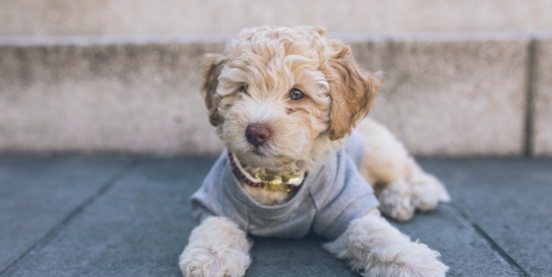 Allergies to dogs are a common thing around the world. As of 2021, it's been reported that up to 20% of the world's population suffers from pet-related allergies. Allergies to animals, especially to dogs, are triggered when the proteins that are found...
Read More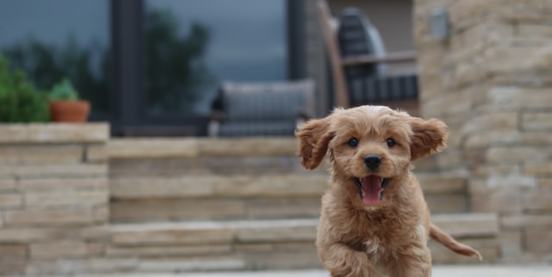 Who doesn't love a Doodle? It's impossible to look at a small Doodle and not say "I'll take ten, thank you very much!" Simply put, small Doodles are dream dogs. They have a brilliant mindset, a cheerful disposition, and friendly...
Read More
Frequently Asked Questions
What are Doodle Dogs? Doodle Dogs are a type of crossbreed dog that have been popular since the 1950s. They are known for their astonishing looks, allergy-friendly qualities, and intelligence. They are often owned by celebrities and have even made it to the White House.
Why are Doodle Dogs considered a trend in Hollywood? Doodle Dogs have become a trend in Hollywood due to their unique looks and personalities. Celebrities are often seen showing off their Doodle Dogs as their 'pieces de resistance' instead of their high-end fashion accessories.
What are some of the most popular Doodle Dog breeds in Hollywood? Some of the most popular Doodle Dog breeds in Hollywood include the Cavapoo, Maltipoo, Goldendoodle (Mini and Standard), Cockapoo, and Mini Aussiedoodle.
Why are Cavapoos popular among celebrities? Cavapoos, a mix of a Cavalier King Charles Spaniel and a Mini Poodle, are popular for their stunning looks, affectionate nature, and intelligence. They are loved by celebrities like Sylvester Stallone, Katy Perry, and Kelly Brook.
What makes Maltipoos a favorite among celebrities? Maltipoos, a mix of a Maltese and a Miniature or Toy Poodle, are loved for their adorable looks, kindness, loyalty, and affection. Celebrities like Miley Cyrus, Rihanna, and Blake Lively are known to be Maltipoo owners.
Why are Mini Aussiedoodles popular in Hollywood? Mini Aussiedoodles, a mix of an Australian Shepherd and a Poodle, are known for their intelligence and stunning appearance. They are popular with celebrities and filmmakers alike, and are the most recent to join the Hollywood Doodle dog trend.