Learn How To Gift A Christmas Puppy The Right Way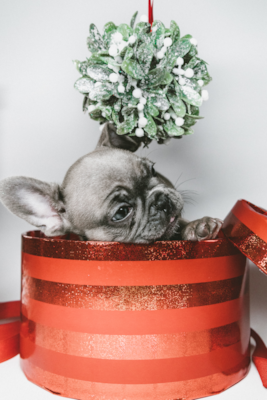 Published
Friday, December 9, 2022
by
Madeline I
Christmas is just around the corner and the struggle to find loved ones the perfect gift is starting to set in. We all want to see our loved ones filled with joy when opening their presents. Some people love jewelry, others love ugly Christmas sweaters, and most would be thrilled to get a cuddly little puppy as a gift.
We know that one of the best gifts to give and to receive is a new puppy, but to make sure it's also the right gift for our loved ones, we must turn to our detective skills and figure out if it's actually a good idea.
Truthfully, not everyone is ready for a 14-year commitment, though the idea does seem exciting. In this article, we'll talk about all the steps you need to take in order to make the right decision about whether or not to get your loved ones a puppy.
We'll also go through some amazing ideas to create the perfect moment for gifting the Christmas puppy. From making sure your loved ones are ready for committing to a new puppy, to creating the perfect gift basket with puppy food and toys, here is how to gift a Christmas puppy the right way.
Are Your Loved Ones Ready For A New Puppy?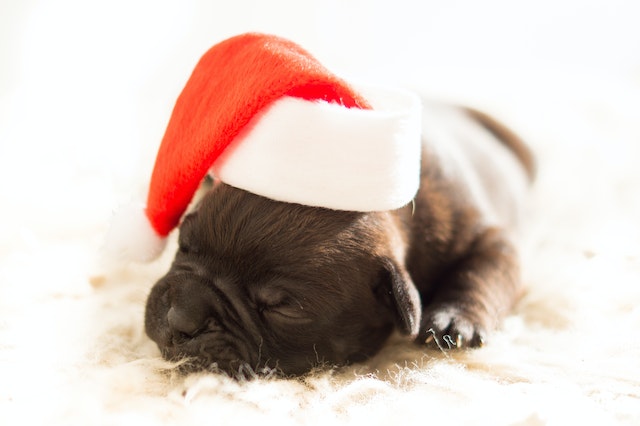 Getting someone a Christmas puppy is a risky idea, especially if they are not ready for it. When you gift someone a Christmas puppy, or a puppy at any time during the year, the first thing you want to do is make sure they are up for the long haul. A puppy is a 10-year+ commitment. It's a responsibility, an expense, and of course, a joy.
To make sure your loved ones are ready for a new puppy, ask yourself these questions, and if the answer is yes, they're ready!
Do they talk about wanting a puppy?
Have they been planning on getting a puppy?
Are they responsible enough to take care of a puppy?
Do they love dogs? Adult dogs, not just puppies.
RELATED: Puppies For Sale
What Dog Breeds Do They Love?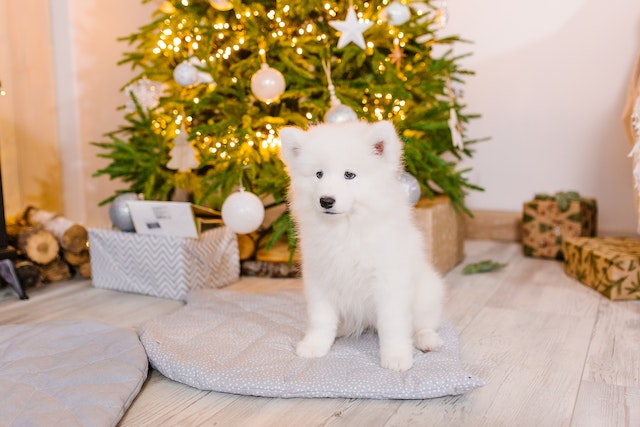 The next step you need to take to ensure a Christmas puppy is the perfect gift for your loved ones is to find out what dog breeds they love. You may notice they talk about a certain breed or light up when they see a certain neighbor's dog. If that's the case, you're good to go. Having their heart set on a puppy breed saves you from all the trouble of having to find the right puppy for their lifestyle.
If that's not the case, there's some research you need to do to make sure you get the right puppy for them. Consider their lifestyle, hobbies, and time spent at home or away from home. If they're an active person, check out active and energetic dog breeds that would fit them. If they are more laid-back, you can check out some of the relaxed breeds that fit that chill lifestyle.
Getting a puppy just because it's impossibly cute is never a good idea. You want to make sure that the puppy fits right in with their new owner.
RELATED: Love in Time for Christmas
Christmas Shopping For The New Puppy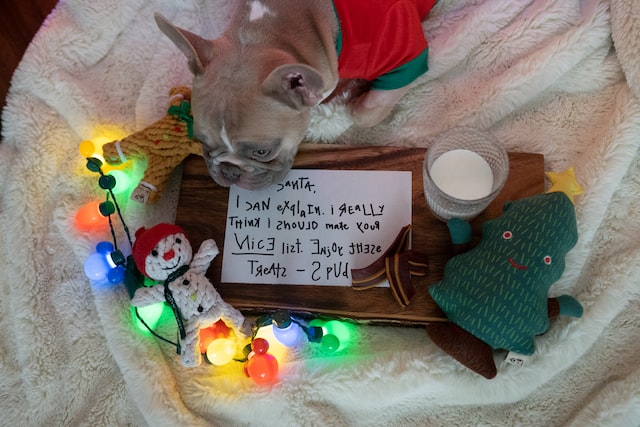 When you gift a loved one a Christmas puppy, you also want to make sure that the puppy has everything it needs in the first few days. Christmas is the busiest time of year, but it's also the time of year when businesses close for the holidays. This means that most likely, pet shops aren't open for business in the first few days after you gift your loved ones their Christmas puppies.
Gifting a Christmas puppy the right way means you also have to take the stress away from having a new puppy when it comes to your loved ones. You need to make sure they have everything they need and not worry about their new puppy not having food, potty pads, toys, or crates.
Here are a few things the new puppy parent will greatly appreciate you getting for their new puppy:
Potty pads
Puppy food
Chew toys
A crate or playpen
A comfortable blanket
A cute collar is always a bonus
Food and water bowls
RELATED: Christmas Gift Ideas for Your Dog
Pet Insurance Can Make All The Difference When You Gift A Christmas Puppy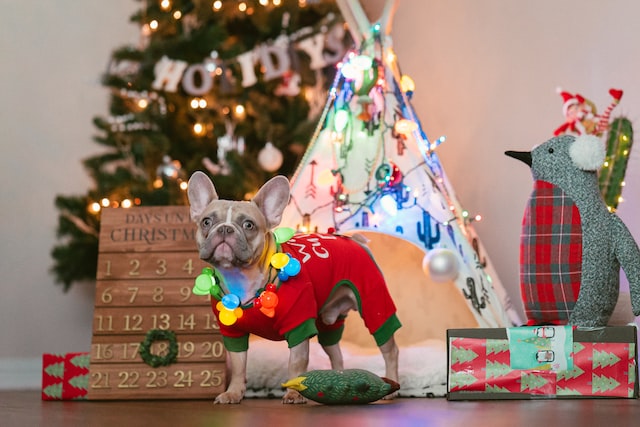 Most people shy away from getting a new puppy because vet bills and expenses can go through the roof. And it's true, having a puppy does come with a few expenses, although not as much as most people think.
The best way to take the stress off this problem is to get pet insurance for the Christmas puppy you are gifting. Pet insurance will make everything easier for the new parent and they will appreciate it more than you know. This way, they can enjoy their new puppy without thinking about taking care of possibly huge vet bills.
RELATED: Tips For Buying Pet Insurance
Provide All The Information You Can About The Breeder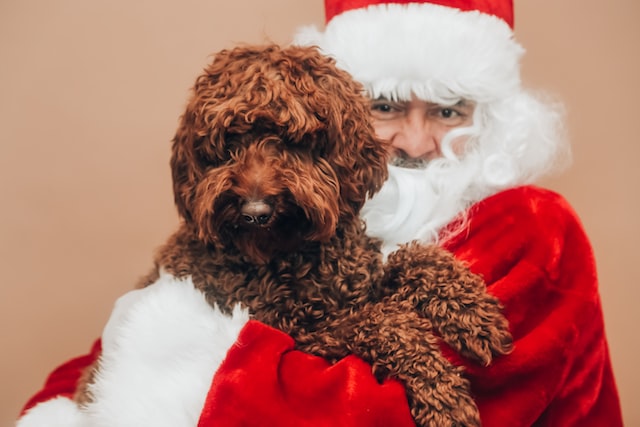 Getting a puppy from a reputable breeder will save your loved ones from having to worry about a lot of things. Careful and selective breeding produces healthy offspring, and that's what you want the Christmas puppy you are gifting to be – healthy. When you gift the new puppy, make sure you provide your loved ones with all the information they need to contact the puppy's breeder in case they have any questions. Reputable breeders will be happy to answer any questions new puppy parents may have about the puppy's parents and health records.
RELATED: 7 Ways to Identify a Responsible Breeder
Breed Information And Guides Are A Much-Appreciated Bonus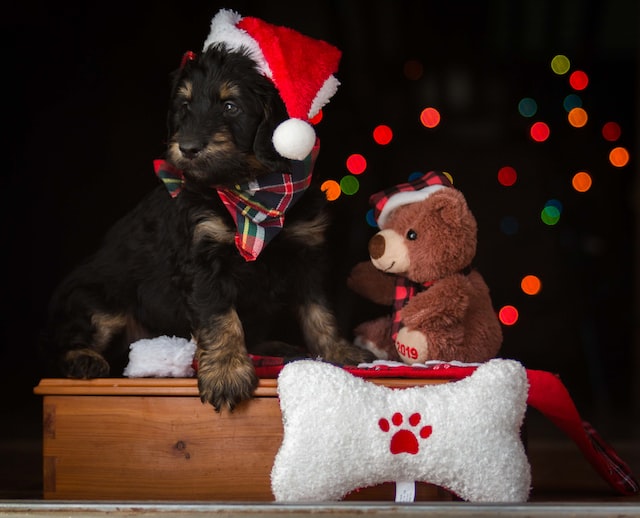 If the person you're gifting the Christmas puppy to is a new puppy owner, they are going to need some help. Experienced dog owners have it easy since they know what to expect from a new puppy, but inexperienced owners may struggle a bit with learning everything there is to know about their new puppy.
Providing all the information you can about the breed and what it takes to care for the new puppy will help your loved ones greatly. You can provide places where they can find the puppy's breed information, guides for training and grooming, or even a list of puppy names they could use.
RELATED: 15 Best Dog Breeds for First-Time Owners
Create The Perfect Setting For The Perfect Moment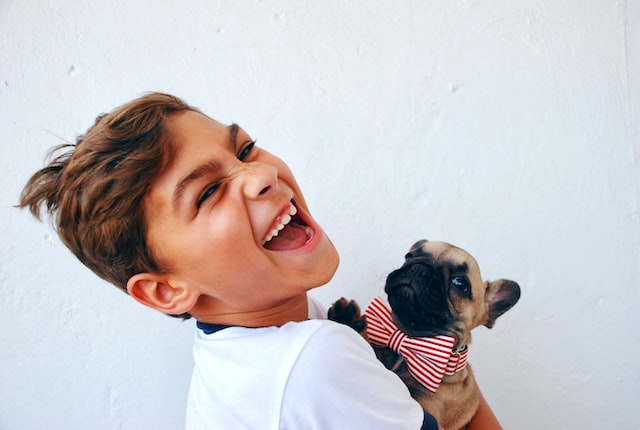 A few things you need to do before you give your loved ones their new perfect gift is to ensure that the puppy is rested, fed, and relaxed.
You've gotten the puppy and you've done the Christmas shopping for all the things the new puppy needs. Now all you need to do is to create the perfect setting to gift your loved ones the bundle of joy. Ideally, you can talk to your friends and family beforehand and prepare them for the moment as well. A quiet setting will have a more positive impact.
Capturing the moment on camera will also be a gift your loved ones will appreciate and cherish for a long time. Make sure to capture their joy and their first moments together. You can gift the puppy in a crate or a comfy basket, or you can simply add a ribbon to the cute bundle of fluff and place it in their arms while their eyes are closed. Whatever you go for, you are about to make someone's day truly special.
Related Posts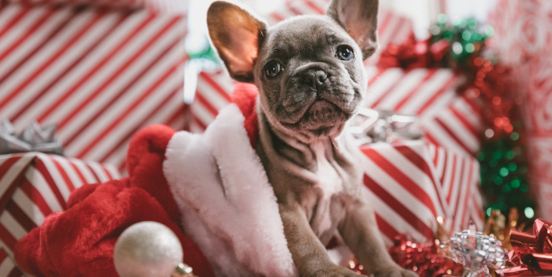 Christmas is just around the corner. It's time to hang the big Christmas socks and stock up on hot cocoa and wine. Bring out the scented candles, the comfy pillows, and the warm puffy blankets, and join in on the wonderful Christmas spirit. Replace your regular...
Read More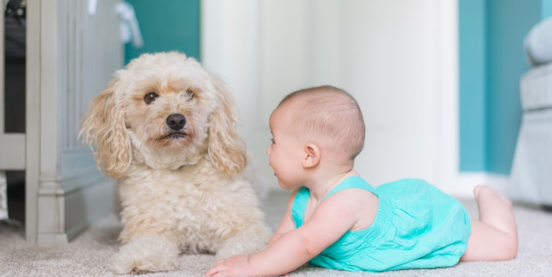 Fun household, joyful companionship, lessons on the art of compassion and responsibility, friendship, and love are just a few of the many wonderful things a dog brings to a family with children. Dogs are remarkable creatures capable of much more than we give them...
Read More
Frequently Asked Questions
Are Christmas trees safe for puppies? Christmas trees can be hazardous, especially for small puppies. Tinsel, glitter, and other ornaments that are part of the Christmas tree decorations are unsafe for both puppies and dogs. Ingesting them can cause serious issues.
Can you get a puppy for Christmas? Yes! Puppies are available for adoption and sale during the holiday season. Some breeders may opt to not sell puppies during this time however, most reputable breeders do.
How to present a puppy on Christmas Gifting a Christmas puppy to a loved one can be done in several ways, all of which will certainly bring joy. You can surprise your loved ones with a puppy wearing a red ribbon, or you can hand it to them in a Christmas gift bag, box, or basket.
What is Christmas puppy chow? Christmas Puppy chow is a mixture of candy that many families like to make during the holiday season. The mixture contains cereal, candy melts, peanut butter, and other sweet ingredients. Although the name Puppy Chow gives people the impression that it is made for puppies, it is in fact a treat for children and adults alike. Puppies should not be fed this treat as it contains ingredients that are unsafe for dogs.
What should I name my Christmas puppy? If you want a festive name for your Christmas puppy, you can choose one of several names that inspire that holiday joy. You can go with a name that inspires feelings – joy, hope, happy, bliss – or choose a more festive name like Santa, Magic, or Tinsel.
What to get my puppy for Christmas Depending on your budget, you can spoil your puppy with new toys, treats, or a new puppy bed this Christmas. You can also opt for puppy jewelry or festive/warm winter outfits.
Are puppies more expensive on Christmas? Puppies can be more expensive during Christmas. Some puppy breeders opt to raise the price for Christmas puppies in an effort to discourage people from buying a puppy during the holidays only to abandon them later. The idea behind this is that people who spend a fortune on puppies during the holidays don't pose the risk of abandoning them after the holidays are over.
How to keep puppy from eating Christmas tree Keeping your puppy away from the Christmas tree can be a struggle, especially if your puppy has escape-artist skills. The ideal way to prevent your puppy from reaching the Christmas tree is to put a gate around the tree and limit the puppy's access to it.