A Puppy for your Lifestyle - Part 2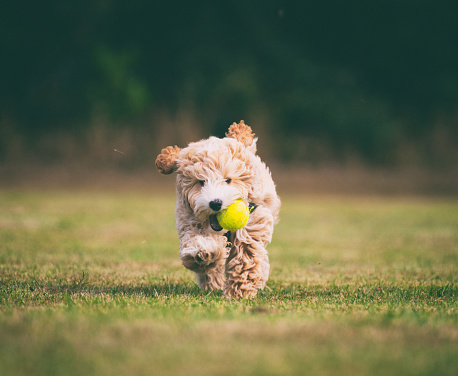 A Puppy for your Lifestyle - Part 2
Published
Friday, October 15, 2021
by
PremierPups
In Part 1 of "Choosing the Best Dog for Your Lifestyle," we covered 5 amazing breeds that fit perfectly into a relaxed lifestyle. We discussed their maintenance, personalities, and behavior when they are alone.
In Part 2, we want to introduce you to 5 adventurous breeds that are energetic, outgoing, friendly, and fun. We will look at their hobbies, how they deal with being alone, what they're like with other dogs, and what it takes to care for them.
Active dogs for active lifestyles
Purebred Poodle, Designer Doodle Cockapoo, Designer Doodle Breed Mini Goldendoodle, Designer Crossbreed Pomsky, Purebred Yorkshire Terrier
The Poodle
Poodles, Standard, Mini, and Toy alike, are the elegant champions of the dogdom. These lovely dogs are brilliant, easy to train, highly affectionate, and sociable. The general consensus about Poodles is that they are a high-maintenance breed, which is far from the truth. At best, these fashionable pooches have moderate grooming requirements. Poodles that are kept with their long curly coats require 2 or 3 weekly brushes and Poodles with short coats can go as far as a week without being brushed. Although they are not high-maintenance, these stunning dogs are high-energy. You need to work their bodies out quite a bit to keep them happy. Luckily, Poodles love adventures and if you do as well, you are guaranteed to make best friends. If you enjoy going to the beach for a swim, hiking high in the mountains, running, jogging, and going on long walks, your Poodle will eagerly be there to join in your adventures and conquers. You can also indulge, together, in a game of fetch or Frisbee, and participate in dog sports or canine shows where Poodles rule the stage. Their minds could also use some mental workout and stimulation. Being exceedingly bright, these Einstein dogs love to put their minds to work on canine puzzle games, scent games, and find-the-treat games. They are highly trainable, attentive, and eager to please - you could teach them to play the piano if you wanted to. When it comes to their family, you will find that Poodles are devoted, sweet, and cuddle fans. They get along great with kids, are friendly with dogs and strangers alike, and adore their pet parents. If you lead an active lifestyle, leave home for the 8-hour workday, and still have time to love and exercise this pooch, then the Poodle puppy is just right for you. They are independent, easygoing, trainable, and do not require much effort in grooming.
The Cockapoo
The Cockapoo is a lively, happy dog that loves to make friends - doggy and human alike. Some of their hobbies include trotting joyfully around the dog park, inviting fellow fur-babies for a chase, exploring new territories, and flapping their ears in the wind during car rides. The Cockapoo is an energetic fluff ball that will keep you entertained and giggling for hours on end. If you can handle their extreme cuteness, cuddliness, and joyful spirit, the Cockapoo puppies will make you happy for a very long time. If you have pet allergies, and don't want to shower a dog with sneezes while you cuddle him, the Cockapoo is your new best friend as he is a hypoallergenic breed that does not need an umbrella to hug you. They are low-shedding so you don't have to put up with furry couches, leggings, T-shirts, and furry carpets. Although they are easy to groom, the wonderful Cockapoo loves to be fit and will need about an hour of daily exercise. If you like your morning jogging routine, you are set. The Cockapoo will proudly bounce at your side and be happy about the routine. They also enjoy swimming, playing games of hide-and-seek, and entertaining kids with tricks and doggy stunts. Training your Cockapoo is easy, loving them is easier. They are known to attach to their humans like glue and love unconditionally. If you have kids, enjoy an active-fun lifestyle, and are home most of the time, the Cockapoo will fit in wonderfully with you and your family. They will love you deeply, gaze at you as if you are made of magic, and will never let you leave their sight.
The Mini Goldendoodle
Mini Goldendoodles are man's best friends. These spunky, little, joy-bringers are energetic, playful, loyal, kind, and friendly. They love going on adventures, making new friends, and discovering new places. If you can imagine a sunny disposition, a brilliant mind, an affectionate nature, and a gentle temperament all beautifully wrapped in a package of fluffy cuteness, then you have a good understanding of the Mini Goldendoodle craze. These amazing dogs are easy to train, easy to groom, and fun to have around. When it comes to their exercise needs, these guys need an hour of daily workouts. You can take them swimming, jogging, hiking, and to dog parks for a friendly chase. You can play games of fetch, fly ball, and disc outdoors, and have interactive play and train sessions indoors. Whatever your hobbies are, your Mini Goldendoodle pooch will love them too. One aspect that stands out with these remarkable dogs is that they are very fond and adoring of children. You'll see them curled up with your toddler or teen, getting into mischief together, racing each other, and performing tricks together.
Mini Goldendoodles are very patient with children and they are famously known to form quick and lifelong bonds with their little human siblings. Having a Mini Goldendoodle around your children is not only an adorable sight to follow each day but it is also a beneficial relationship. Your child will learn to be more empathic, aware of others' feelings, and responsible. Your Mini Goldendoodle puppy will learn patience, and become watchful and protective of your child. If you enjoy an adventure-filled life, are active, have kids, or simply want a faithful and loving companion pet, the Mini Goldendoodle puppy is the perfect pooch for you.
The Pomsky
The Pomsky is a gorgeous-looking dog with a playful personality, a wild nature, and an eternally positive mood. A loyal wolf at heart, the Pomsky loves their humans more than anything. They find great joy in accompanying their family on ski trips, trekking adventures, and vacations that involve seas, oceans, lakes, and swimming pools. These spunky dogs love to splash, swim, and walk on water. Get them a doggy pool and a few canine toy ducks for chewing and they'll be eternally grateful. They also love winter and all the snow that comes with it. You'll find your Pomsky building snow forts, diving in snow piles, or pouncing on endless fields of snow. Apart from their love of nature and all things adventure, Pomsky pups also love to compete in dog sports, sing dog songs, and talk back to their pet parents in a hilarious manner. If you're into karaoke, your Pomsky will happily join you in duets. Pomskies are active dogs who constantly want to have fun. To keep them active and happy, you need to walk them for about an hour each day, take them on hikes or runs, and provide them with plenty of interactive games indoors as well as squeaky toys and canine-friendly chew toys. When it comes to grooming, these stunning dogs are low-maintenance so there is no need to worry about spending hours brushing their coats. They are also independent and can keep busy while you are away from home. If you are adventurous yourself and want a companion pet to match your personality and share in your hobbies, the Pomsky is the dog for you.
The Yorkshire Terrier
The Yorkshire Terrier, or Yorkie, is an adventurous, loyal, fearless, and feisty little lion dog. They crave your affection, enjoy the center of attention, and want to be spoiled and loved by you. If you're wondering how active this toy-sized pooch is, you might be surprised to find out that they love dog sports, zooming, hiking, chasing, and playing active canine games. Although very small, this spunky toy dog has a big personality and might impress you with their athleticism. The sweet Yorkshire Terrier puppy loves to go on family adventures and be part of all your family activities and gatherings. They enjoy socializing with new people, playing with kids, and getting praised for their skills in tricks. They also care deeply for their humans and see themselves as a guardian and protector. Although they are no Chihuahua or German Shepherd and can't protect you much due to their non-aggressive nature, at least you will be constantly reassured of their fierce loyalty which is a refreshing feeling as many Yorkie owners attest. Yorkies have a curious nature and are explorers at heart. They enjoy discovering new places, investigating and conquering new territories and making new friends. They are also easy to groom, train, and look after. Active Yorkies don't require as much exercise as other active dogs. If you can exercise them for 40 minutes each day, and take them places where they can use their detective skills, they'll be happy little campers. If you lead an active lifestyle and are away from home for up to 8 hours each day and don't want to worry about getting a dog sitter or a dog walker, you can count on your Yorkshire Terrier to keep busy on his own while you are at work. If you can give this pup plenty of praise, love, and a little bit of adventure, he will fit right in with your lifestyle.


Related Posts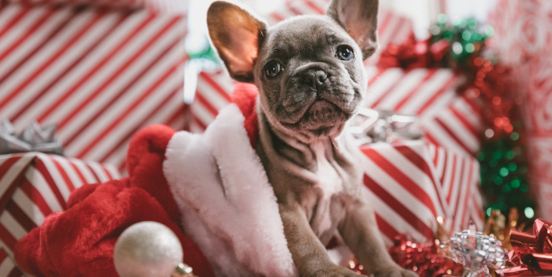 Christmas is just around the corner. It's time to hang the big Christmas socks and stock up on hot cocoa and wine. Bring out the scented candles, the comfy pillows, and the warm puffy blankets, and join in on the wonderful Christmas spirit. Replace your regular...
Read More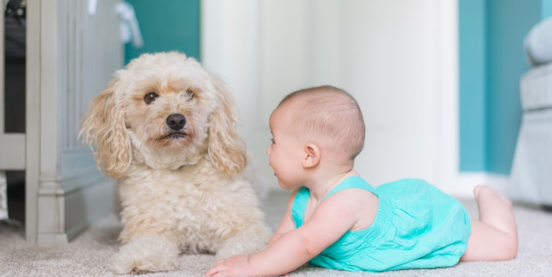 Fun household, joyful companionship, lessons on the art of compassion and responsibility, friendship, and love are just a few of the many wonderful things a dog brings to a family with children. Dogs are remarkable creatures capable of much more than we give them...
Read More