A Puppy for your Lifestyle - Part 1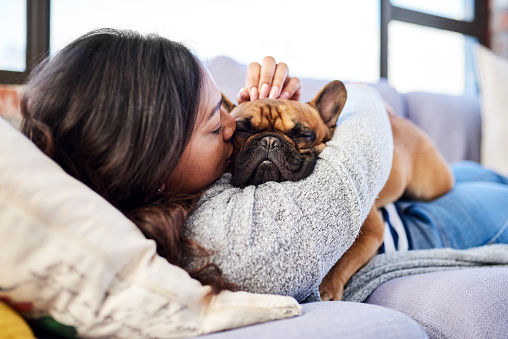 A Puppy for your Lifestyle - Part 1
Published
Friday, October 15, 2021
by
PremierPups
There are tons of benefits to owning a dog. A dog encourages you to get out more, helps boost your mood and relieve stress, and you are guaranteed to get lots of cuddles and dog smooches. A dog will fill your home with giggles and laughter and will teach your children valuable lessons in responsibility, friendship, and empathy. Not to mention the fuzzy feeling of being in love and loved unconditionally by your fur-baby which is hard to match.
A dog doesn't have to be a major lifestyle change as many potential dog owners believe. Picking the right dog for your lifestyle is perhaps the most important first step when looking to adopt a puppy. You want a dog to match with your personality, living space, and temperament, and not the other way around. If you adopt a puppy just based on the fact that he is fluffy and adorable, chances are you will find yourself unable to care for him properly or unable to meet his needs.
Even those of us who've owned dogs for most of our lives and have one or two favorite breeds can stumble across a new designer breed or a purebred breed that turns our heads to 180. When that happens it's important to do proper research and make sure you don't adopt a dog you can't keep or have to rehome.
If you've decided on getting a fur-baby for your family but aren't quite sure which dog is right for you and your lifestyle, don't worry, we have you covered. Below you will find a list of active, moderately active, and relaxed dogs that suit your time, energy, and hobbies. We will take a look at some of their personality traits, grooming requirements, and how they deal with being left alone.
Read on to find which dog best suits your lifestyle.
Relaxed dogs for relaxed lifestyles
Purebred French Bulldog, Purebred Shih Tzu, Designer Doodle Cavapoo, Designer Doodle breed Mini Bernedoodle, Designer Mixed-Breed Teddy Bear.
The French Bulldog
French Bulldogs or Frenchies are goofy, sweet, and hilarious dogs. These comedic pooches will have you laughing at their antics on a daily basis. They love trying on cute doggy outfits, rolling on skateboards, and zooming for a minute or two until they crash on a lap. Both male and female Frenchies are calm, laid-back dogs. They much prefer lazing around the house, relaxing, and cuddling as opposed to being active outdoors. French Bulldog puppies are affectionate, kind, and highly loyal family dogs. Give them belly rubs, food, love, and attention, and you got yourself a faithful friend for life. They're great with kids, friendly with strangers, non-aggressive, and they play nice with other household pets.
French Bulldogs are low-maintenance when it comes to grooming. They shed very little (glitter not hair, as their owners attest), they require a bath every few months and a weekly brush.
These amazing dogs come to love you so dearly that they can't stand being away from you. If you work from home, lead a laid-back lifestyle, and don't want to spend endless hours picking up fur or brushing your dog for an hour each day, the Frenchie will fit right in with you.
The Shih Tzu
Her Majesty the Shih Tzu is a gentle pooch. She loves attention, cuddles, and extravagant hairstyles that make her look like royalty. She makes a wonderful companion pet for toddlers and teens alike and she makes friends with everyone she meets. The Shih Tzu cheerful disposition can lift your spirit up in a heartbeat. She needs only to look at you with her big beautiful expressive eyes and you'll find yourself smiling silly at her pawrfection. Both male and female Shih Tzu dogs are very loving, sweet, and cuddle-oriented. They enjoy relaxing on dog satin beds and pillows, being pampered, petted, and praised. If you have the time to groom these stunning dogs and enroll them in the show ring, they will reward you with trophies, titles, and canine fame. Shih Tzu puppies love their bowties, ribbons, and dog bandanas, and are sure to turn heads wherever they go. When it comes to grooming, the Shih Tzu is a medium to high-maintenance dog. Some owners prefer their Shih Tzus with long luxurious coats while others prefer the Teddy bear cut or the Puppy cut. The long coat Shih Tzu needs daily brushing whereas a Shih Tzu with a Puppy cut can be brushed once every week. It all depends on individual preferences. If you enjoy a relaxing lifestyle, have the time to groom and love this pooch, and are sometimes away from home then the Shih Tzu – who is generally independent - is your perfect fit.
The Cavapoo
The Cavapoo is the dream pet for families with kids, couples, singles, seniors, novice owners, and everyone in between. This pup exudes joy and can bring the sun inside the house even on the cloudiest of days. He smiles, wiggles his tail, and acts pretty 24/7. With a dog like that around, you won't know boredom, sadness, or anxiety. His positive mood, playfulness, and fun-loving nature will have you wishing you owned 10 Cavapoo puppies. The Cavapoo is the perfect package. He is highly trainable, clever, and independent, his affection knows no limits, and he is low-maintenance when it comes to grooming. All this gorgeous dog needs is love, cuddles, a few canine games, and dog toys to keep him busy and happy. He can be trained to do all sorts of fun tricks from singing to dancing and acting fierce and he enjoys the company of other pets, kids, and visitors. Both the Cavapoo male and female are wonderful companion pets. They are laid-back, and equally passionate about their pet parents, naps, and play dates at the dog park. The Cavapoos are also warm and approachable dogs that lack aggression. They are open to new friendships and are gentle and charismatic. If you enjoy a cozy life, spend some time away from home, and don't want to worry about your pup barking, chewing, clawing at the door, or displaying any kind of destructive behavior when you are away, then the Cavapoo is the perfect dog for you.
The Mini Bernedoodle
Mini Bernedoodles are the sweethearts of dogdom. You will have a hard time trying to keep from picking them up and giving them a tight hug. These guys have a gentle nature, a cuddly and friendly personality, and a positive approach on life. These beautiful dogs love to love and love some more. They thrive on attention, crave cuddles, and want to be with you always and forever. Mini Bernedoodles enjoy activities like going on long relaxing walks, playing games of hide and seek, and snuggling on the couch. Both male and female Mini Bernedoodles are (more often than not) quiet and relaxed dogs although they can sometimes be on the more active side due to their Poodle inheritance. If you've ever glanced at a ball of adorable fluff on a leash then chances are you've probably seen a Mini Bernedoodle puppy. These puppies are beyond adorable. When it comes to training a Mini Bernedoodle puppy you can expect a well-mannered, obedient, and attentive student that is eager to learn and even more eager to please. If you're looking for a pup to love you unconditionally, always be by your side, and bring you joy, then you should consider the lovely Mini Bernedoodle. A relaxed lifestyle suits this dog best, as well as a pet parent that is not often away from home. Although the Mini Bernedoodle is quiet, easy-going, devoted, and low-maintenance, which are all qualities that make him easy to care for; he might suffer from separation anxiety when left alone.
The Teddy Bear
Teddy Bears (Zuchon, Shichon, or Mal-shi) are the cuddly babies of the canine world. As you can imagine, all anyone wants to do is cuddle these little fur babies. They are adorable, small, and fluffy. These precious pups love swimming and lazing around by the pool, dog park dates, camping trips in which they can relax by the fire, and any place that allows them to be in the center of attention where they can meet and snatch a cuddle from a stranger. There is of course more to this dog than mere good looks and cuddliness (if you were wondering). The Teddy Bear dog is exceedingly bright, highly trainable, sociable, low-maintenance, he doesn't bark much, and he is blessed with great health. When training your Teddy Bear you will find that he is a quick learner and a people pleaser. Between the male and female Teddy Bear dogs, there is hardly any difference. They are both sweet, affectionate, laid-back dogs that carry a lot of love in their big beautiful hearts. Teddy Bear dogs make wonderful companion pets to a wide range of households. They are excellent pets for seniors, families with older children, singles, couples, and new-time pet owners. If you enjoy going on relaxing vacations and want a faithful companion by your side then the Teddy Bear is the pup for you. He will turn heads, introduce you to new people, and spoil you with cuddles and love.
Related Posts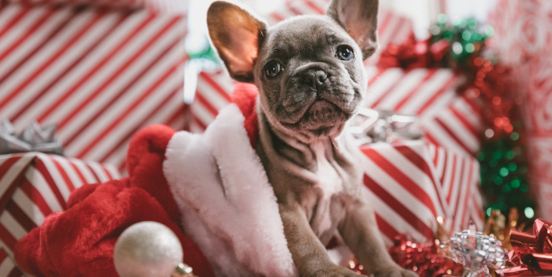 Christmas is just around the corner. It's time to hang the big Christmas socks and stock up on hot cocoa and wine. Bring out the scented candles, the comfy pillows, and the warm puffy blankets, and join in on the wonderful Christmas spirit. Replace your regular...
Read More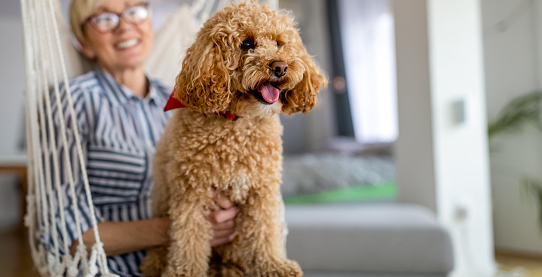 Dogs are a wonderful source of joy and companionship. They provide long years of friendship and love and they come with plenty of health benefits, especially for seniors and retirees. The mere sight of a happy little puppy playing chaotically with its tiny paws...
Read More