Christmas Gift Ideas for Your Dog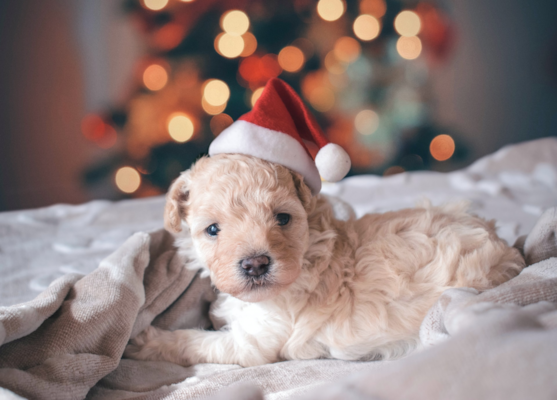 Published
Friday, December 17, 2021
by
Elena R.
We're counting the days to Christmas and we're immensely excited anticipating all the happy paws and tail wags that will be happening this Christmas in the homes of our Premier puppies. Wrapping paper will be torn to shreds and toys will be squeaking like never before. We like to think of how much happier your little fur-babies will be in the upcoming days when family and friends will surround them with love and spoil them with cuddles, compliments, and gifts.
With just a little over a week left until Christmas morning, we know that things can get crowded with all the shopping, cooking, and gift hunting going on. To make things a little bit easier for you, we've compiled a list of perfect little Christmas gifts that will make your dog wiggle in delight. Be an inspired Santa this year and get your little dogs a Christmas gift they'll love.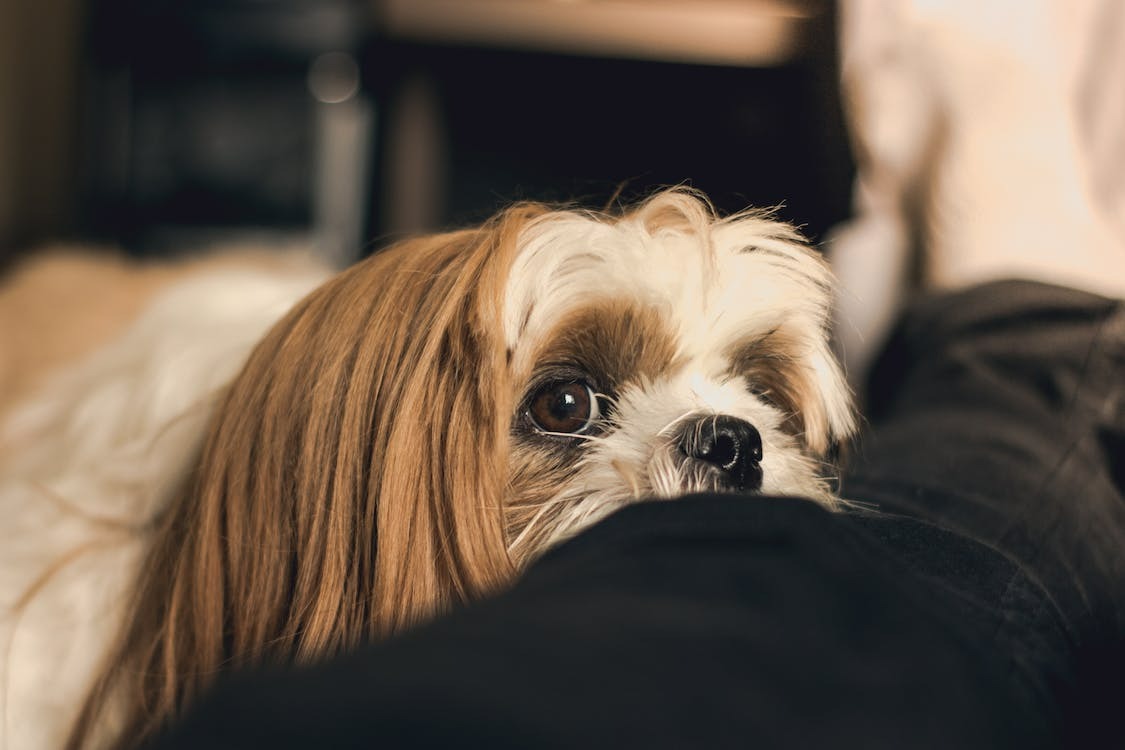 Your dog has undoubtedly been good this year, showering you with love and gifting you with beautiful companionship, so it's time to repay the favor. Read on and find out how to win at Christmas this year by getting your dog the best holiday present.
Table of Contents
Good dogs deserve delicious treats
Do you have good boys and girls in your life? If you're a dog owner, you certainly do. Just like us, dogs love a good treat to munch on during the holidays. Whether it's a dog-friendly gingerbread, or a Christmas-themed cookie, your dog will munch on it gladly. What better way to reward your dog for good behavior than to gift them with a selection of Christmas dog treats? The choices are unlimited this year. You can get your pooch a Christmas Advent Calendar for dogs that has wonderful treats inside, dog ice-cream, dried apple slices, holiday dog treat biscuits, jerky treats, and puzzle toys with treat rewards. If you're a Mini Bernedoodle puppy owner, or the pet parent of a little Cockapoo puppy, wrap those treats in Christmas paper and enjoy the show.
Sweaters, paw boots, and cute doggy outfits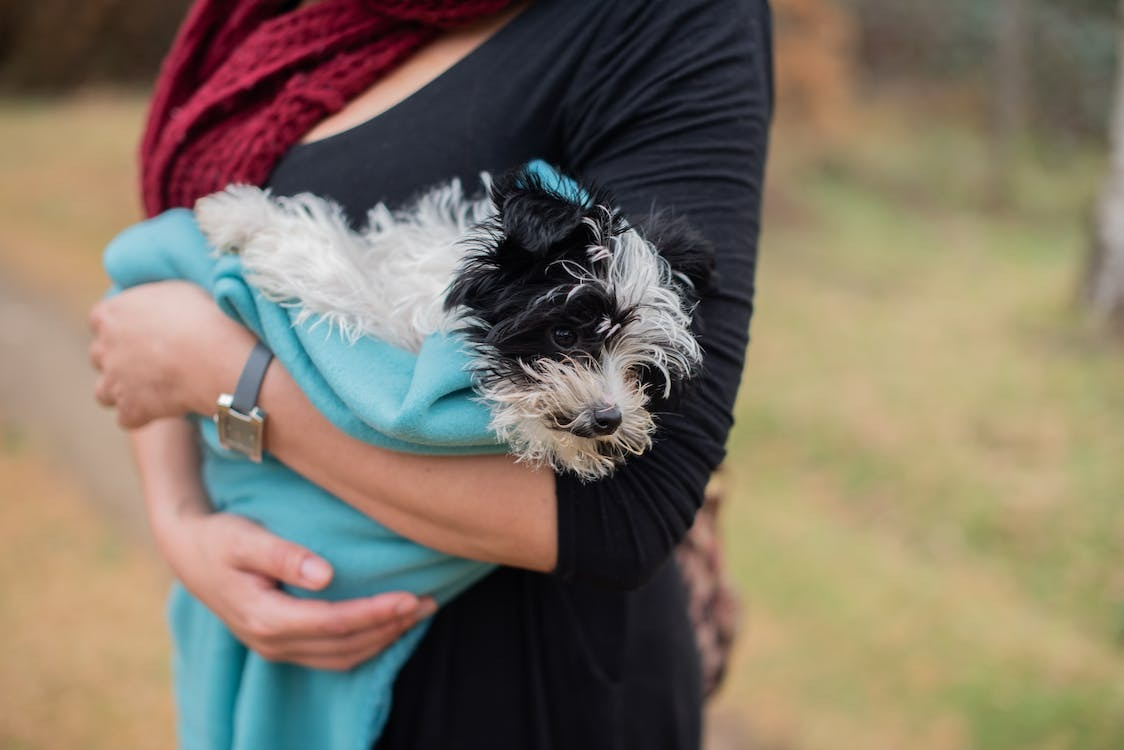 If your city is no stranger to snow, ice, and freezing weather, a warm doggy outfit will be something your little fur-baby will greatly appreciate this year. Dogs in cute outfits during the winter are the cutest little sight, especially if their tiny paws are wearing boots. Dog clothes are not only a treat for our eyes, but also a necessity when it comes to cold weather. Short-haired dogs like the French Bulldog, Dalmatian, Chihuahua puppy, and Pug (to name a few) need dog sweaters and jackets in order to stay warm on their daily walks.
No need to cut walks short on account of the cold, just dress your little fur baby in a weather-friendly doggy outfit. And, to make the Christmas gift complete this year, get your dog a more comfortable harness to go with their new outfit. If you're the happy owner of a Pomsky puppy or a Mini Aussiedoodle puppy, replacing the collar with a harness will make the biggest difference for your dog.
Santa Paws and his perfect little dog toys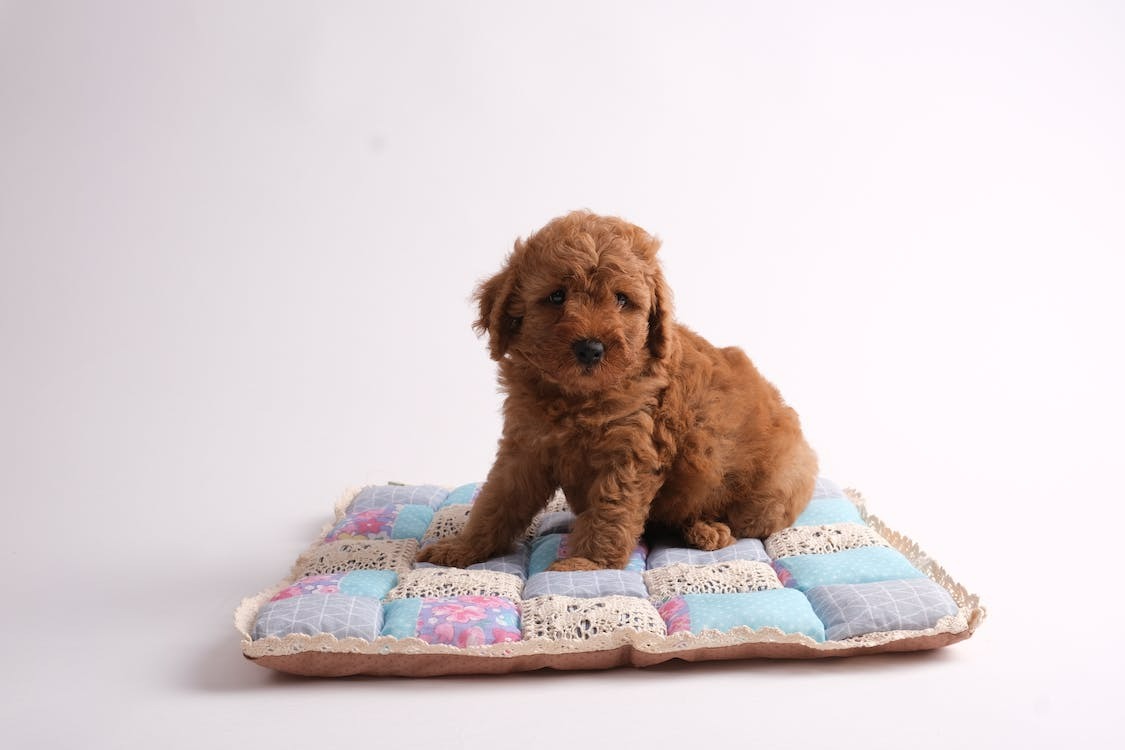 Since toys are the surest way to bring wags to your dog's tail, make sure to add some under your Christmas tree and let your dog unwrap them. Be inspired this year and choose to gift your dog with their favorite kind of toy on Christmas. Your Premier puppy Shih Tzu will love a little plush toy animal to chew on.
Spoil your Golden doodle puppy with a bungee ball toy and get your little Cavapoo puppy a new set of chew toys. Your Poodle will be immensely grateful for a Kong toy, while your Labradoodle puppies will roll over in excitement at the sight of their new tennis ball toys. Your toy Yorkshire Terrier, the biggest fan of squeaky toys there is, will love you more than ever if you give them a new toy that squeaks. You can show your dogs that their wrapped gift squeaks or makes noise and let them do the rest. Their excitement will be worth it.
Professional lessons on performing the cutest tricks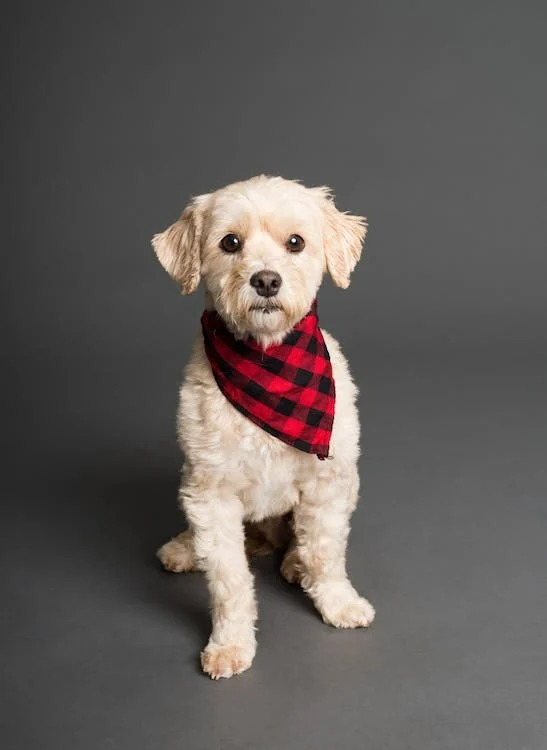 Dogs get super excited when they get praised after showing off their performance skills. They love attention with a passion and they're big fans of socializing with other dogs. Puppy training classes are a wonderful gift to give your dog for Christmas. They're a great place to make new friends, become less shy, and improve interaction skills.
Not only will your dog add a few new tricks to its impressive little portfolio, but it will also bring home good behaviors and habits you'll love. Learning cute tricks will get your dogs all the attention they crave (and deserve), and you will be rewarded as well with your own cute four-legged entertainer. Socializing in training school will help your dog improve his friendship-making skills, while leash training and recalls will guarantee easier and risk-free walks.
Things are ten times better in two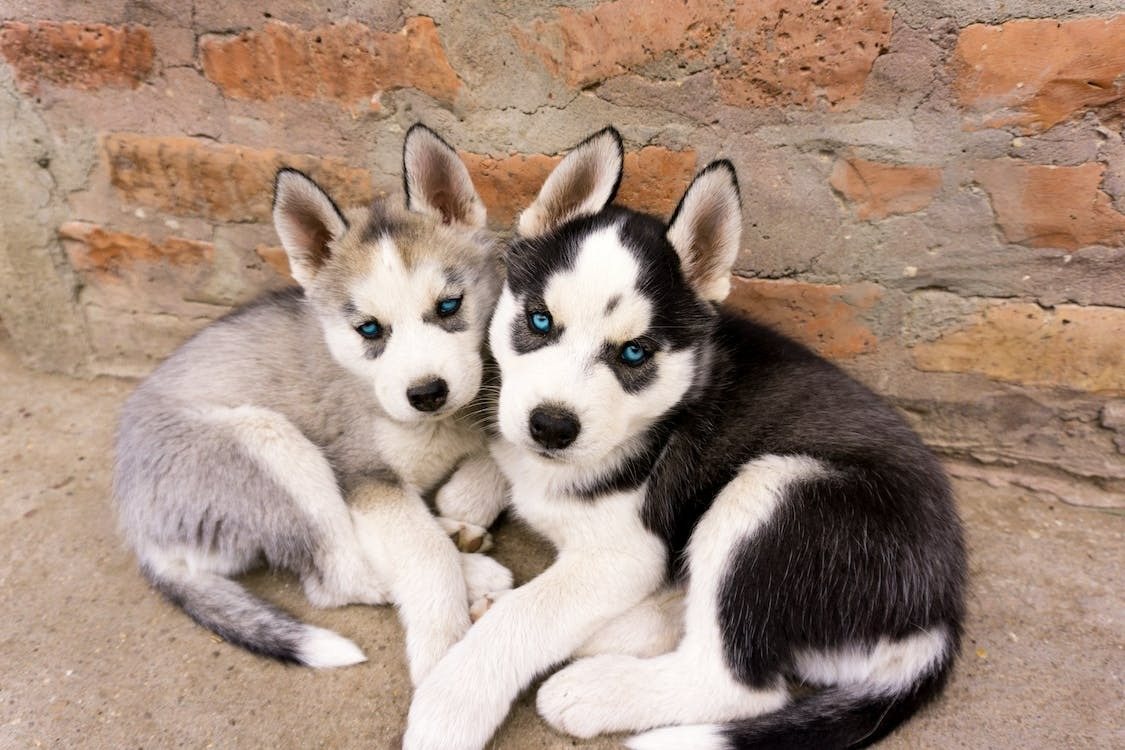 Getting your dog a new furry sibling is a wonderful Christmas gift, one that both you and your dog will surely love. Although some dogs might seem like they prefer to be the sole fur-baby of the house, getting all the attention and love, studies have shown that dogs are happier in pairs.
Dogs are social beings, and that's why they thrive in multi-pet households. If your dog gets bored easily or is unfortunate enough to suffer from separation anxiety, getting him/her a furry sibling will undoubtedly improve their quality of life.
No more getting bored alone at home, no more chewing your favorite shoes, no more loneliness, and most importantly, no more excessive barking. Dogs that live in pairs tend to be quieter and better behaved. They have a new best friend to play with every day and you get all the benefits of having two fur babies.
Related Posts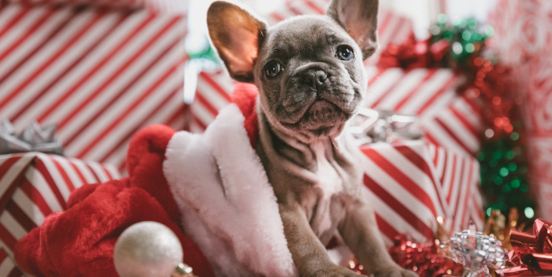 Christmas is just around the corner. It's time to hang the big Christmas socks and stock up on hot cocoa and wine. Bring out the scented candles, the comfy pillows, and the warm puffy blankets, and join in on the wonderful Christmas spirit. Replace your regular...
Read More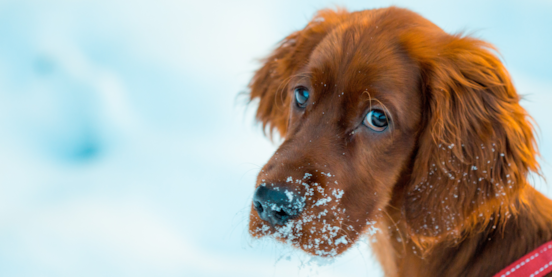 Winter can be a challenging time for dog owners, as the cold weather can pose a variety of risks to your furry friend's health and well-being. From dry, cracked paws to frostbite and dehydration, it's important to take extra precautions to ensure that your dog...
Read More
Frequently Asked Questions
What are some Christmas gift ideas for my dog? Some Christmas gift ideas for your dog include delicious treats, sweaters and cute doggy outfits, toys, professional lessons for performing tricks, and even a new furry sibling.
Are dog clothes necessary for cold weather? Yes, dog clothes can be necessary for cold weather, especially for short-haired dogs like the French Bulldog, Dalmatian, Chihuahua puppy, and Pug. Dog sweaters and jackets can help keep them warm during their daily walks.
What types of toys are good for dogs? The type of toy that is good for your dog can depend on their breed and preferences. For example, a Shih Tzu might enjoy a plush toy animal, a Golden doodle might like a bungee ball toy, and a Yorkshire Terrier might prefer a toy that squeaks.
How can professional lessons benefit my dog? Professional lessons can help your dog learn new tricks, improve their socializing skills, and instill good behaviors and habits. They can also help with leash training and recalls, making walks easier and safer.
Can getting a second dog be a good Christmas gift for my dog? Yes, getting a second dog can be a great Christmas gift for your dog. Dogs are social beings and studies have shown that they are happier in pairs. A second dog can help alleviate boredom and separation anxiety, and can lead to quieter and better-behaved dogs.