Aussiechon Puppies For Sale Near St. Paul, MN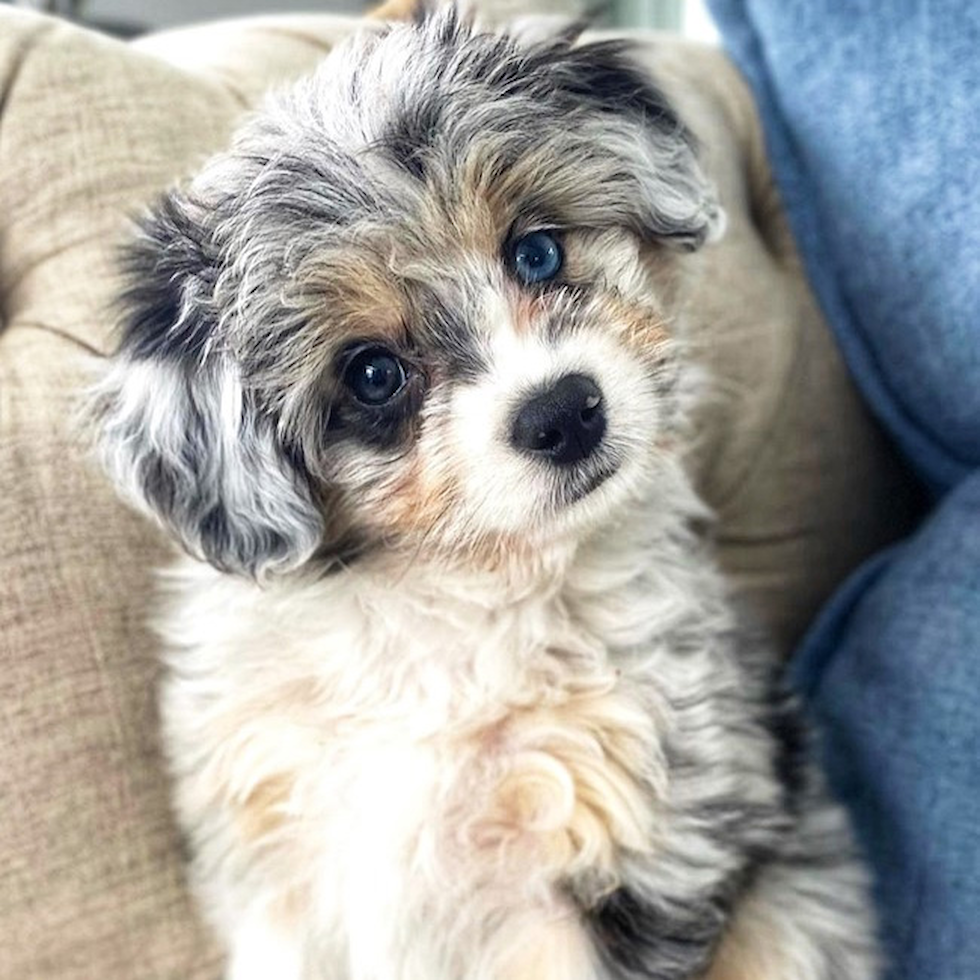 Aussiechon Puppies can be Delivered to you in St. Paul, Minnesota
Looking for an Aussiechon puppy near St. Paul, Minnesota? You've come to the right place! Here, at Premier Pups, we have gorgeous, happy, and healthy Aussiechon puppies available near the St. Paul area. Our Aussiechons are a lovely mix of a Mini Aussie crossed with a Bichon Frise. They sport rich coats with beautiful patterns and markings and are just as gorgeous as their parents.
We believe that bringing home a new puppy is one of the best feelings in the world. We recognize that it is an exciting event and want to make sure that both you and your puppy have a beautiful bonding experience and a smooth transition. Our 24/7 on-sight staff is ready to answer any questions or concerns you may have in the first few weeks after bringing your puppy home. We also offer a 10-year health guarantee to ensure your peace of mind when it comes to your puppy's well-being.
A few of our Aussiechon Pups
Insights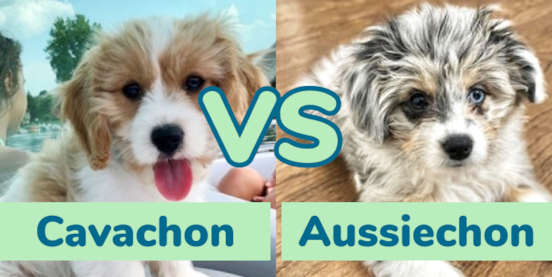 Cavachon vs Aussiechon Comparison
The Cavachon and Aussiechon are two well-loved breeds that stand out with their delightful personalities, keen intelligence, and happy-go-lucky attitude. Apart from their wonderful nature and stunning unique looks, the Cavachon and Aussiechon are also easy to train, fond of games and snuggles, and highly affectionate. Choosing between these two fur-babies can be a true challenge as they are both remarkable companion pets that love deeply and look as if they are made of magic. Read on to learn...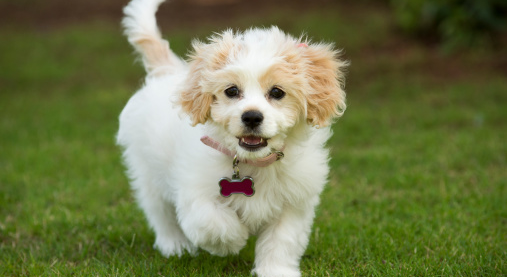 12 Designer Puppies You Need to Meet
They say Milan, New York, London, and Paris, we hear designer puppies! The four fashion capitals of the world are no strangers to pet parents parading their cute, posh designer puppies on the fanciest boulevards these cities have to offer. What are designer puppies - you may ask.
A designer puppy is a fine and fancy dog breed that blends chic and glamour with the most gorgeous physical features and personality traits two different...
More Cities We Deliver Aussiechon Puppies to: