Cavapoo Puppies Ohio | Cavoodles For Sale Online
CALL OR TEXT ANYTIME 740-809-3074


















Cava Poo Puppies
Beautiful ~ Sweet ~ Affectionate
Click the
x
to Remove Breed(s) from Listing Below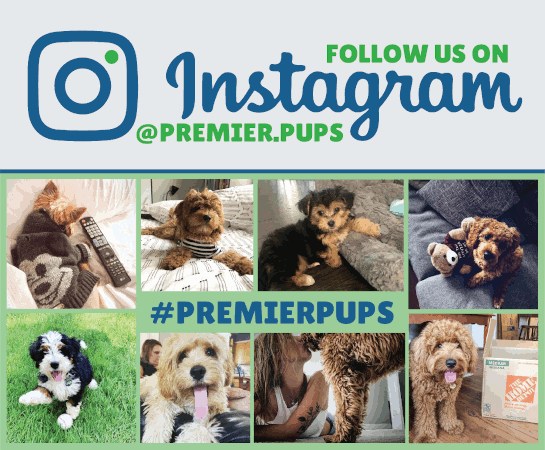 NURTURING PUPPY DEVELOPMENT
From Our Trusted Breeder's Homes to Yours
BREED INFORMATION
CAVA POO
---
If you love small, intelligent dogs, then you will appreciate the amazing attributes of the Cavapoo. A cross between the Cavalier King Charles Spaniel and the Poodle, the Cavapoo has become incredibly popular in the United States due to their low shedding characteristic and obvious intelligence. Australian breeders began intentionally mixing the Cavalier Spaniel and the Poodle back in the 90s in a bid to create a puppy with the amazing qualities of both breeds. Otherwise known as Cavadoodle or Cavoodle, this designer breed is very social, loving, loyal, playful amongst a host of other incredible attributes gotten from both parents. They come in different colors with the most common ones being black, brown, tricolor, white and yellow. They are great family pets and will fit right in their new homes in no time. They are also great with kids but still require supervision during playtime due to their small size. Contact us today to learn more about our Cavapoo puppies for sale. Note: they do need regular exercise to remain healthy. Training in agility and competitive obedience is also great for Cavapoos.
Temperament

Intelligent, Loving, Social

Adult Weight
8-20 lbs
Adult Height
9-14 in
Life Expectancy
12-15 yrs
Rating

5.0

(64 reviews)
| | |
| --- | --- |
| Maintenance | |
| Training | |
| Shedding | |
| Adaptability | |
| Active | |
Cavapoo Puppies for Sale | Ohio On-the-spot Adoption / US Shipping
Cavapoo/Cavoodle Pups - Dog Breed Information
CavaPoo or Cavoodle puppy is a hybrid breed in America resulted from crossing the Cavalier King Charles Spaniel and the Poodle. CavaPoo has inherited the most interesting features and characteristics from the both breeds and has unique fur. Its life expectancy is between 14 and 20 years if it is well cared. Due to the breed having one parent that does shed please be aware that there is a small possibility that the puppy may shed. Although we find it to be minimal; it is possible.
It is a small-size puppy weighing only a few pounds and has a fluffy coat that varies from right to wavy or curly and from white, beige, brick, brown, to black or to any combination of these colors. It has a tick toy head highlighted by its big lugs that cover its face and is a low-shedder.
Cavoodle is a puppy toy, very sociable and gentle which gets along well with children and strangers. It loves to play as it is very energetic and it rolls over and makes different tricks to amuse the beings around it. It is very clever and easy to be trained. Being energetic, it needs regular daily exercise and it needs also to be mentally stimulated. Toy pup is very effective to consume its energy.
CavaPoo is an affectionate and loving pet that becomes sad when its owner is missing or is ignoring it, especially for long periods. It loves the walks, enjoys playing with its owner and is easy to train if the trainer is patient and kind. It will learn quickly a variety of tricks as it is a very smart dog. It responds well to positive reinforcement from persons who behave fairly toward him and who show consistency and patience. CavaPoo is perfect for family with children due to its kind temperament.
It is important to be socialized since puppy hood to get used to different pets, children and persons and to be well-balanced. It becomes stressed when is left alone for too long, it can change its behavior and start barking.
You should pay attention to its nutrition as it may have the tendency to gain weight and it is prone to dental issues such as tooth loss. Dry food should keep its long term health if it contains all the nutrients it needs.
Its fur needs to be frequently brushed to avoid tangles. Brushing also helps to remove dirt from its fur, especially around the legs. The fur should be periodically cut several times a year and more often on legs, pout and around eyes. It should be washed once a month as its fur is a real vacuum cleaner.
Generally, Cavoodle doesn't have health issues if the health family history is good. Otherwise, it can inherit diseases like epilepsy, heart problems, eye problems, cataracts, ear problems.
If you're searching for a CavaPoo to spend your time and share your love with, you're in the perfect place. We invite you to take a tour on our website and to take a look at our Cavoodle puppies in order to select the right one for you. You have to know that you won't be sad or negative because your CavaPoo will make you smile and your days will be joyful. We sell Cavoodle puppies in Ohio and nearby states like: West Virginia, Indiana, Kentucky, Michigan, Illinois and Pennsylvania.