A Puppy for your Lifestyle - Part 3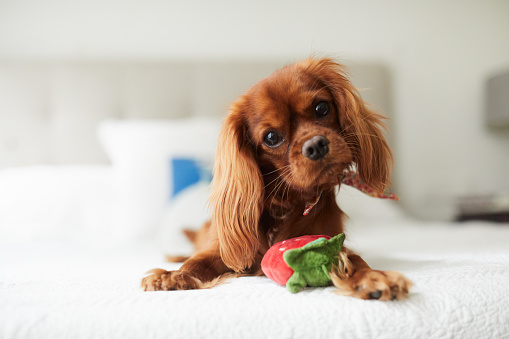 A Puppy for your Lifestyle - Part 3
Published
Friday, October 15, 2021
by
PremierPups
In Part 1 and Part 2, we introduced you to 10 breeds that fit perfectly in either a relaxed lifestyle or an active lifestyle.
We dedicate Part 3 of Choosing the Best Dog for Your Lifestyle to families with or without children, singles, and retirees who lead balanced lifestyles. The pack of dogs we want you to meet are moderately active breeds that can match your energy levels just right. These wonderful dogs fit best with owners who combine work, play, and relaxation in an equal fashion.
Moderately active dogs for balanced lifestyles
Cavalier King Charles Spaniel, Pomeranian, the Designer Doodle Maltipoo, the Designer Breed Morkie, and the Designer Crossbreed Shorkie
The Cavalier King Charles Spaniel
The Cavalier King Charles Spaniel is a canine super trouper. He impresses with his gentle nature, always positive mood, and brilliant mindset. If this pooch was a human, you would see them help grandma cross the street, give out free hugs to anyone in need, and help their neighbors pivot the couch up the stairs.
The Cavalier Spaniel is a remarkably well-mannered dog. You can expect them to entertain both you and your kids, join you on jogs, and relax with you on the couch. As their energy levels are moderate, the Cavalier King Charles Spaniel is highly adaptable. They will be just as happy to go on a walk and spend the rest of the day curled up next to you, as they will be to hike, swim, and exercise with you all day. "Whatever mama wants to do, I wants to do" is their motto.
Their grooming requirements are also easy to maintain. You need to brush your Cavalier's coat a few times per week and bathe them every other month. When it comes to training, you can expect your Cavalier puppy to be all ears. They are a brilliant little pup who will do anything to impress you, so training them should be as easy as cuddling them. One thing this pup doesn't like is to be without you. If you have other pets, or are home most of the time and lead a balanced lifestyle filled with fun and relaxation, the Cavalier King Charles Spaniel puppies will fit in perfectly with you.
The Pomeranian
Pomeranian puppies are charismatic, friendly, independent, and outgoing. They are excellent babysitters, friends to all, and most importantly, very loving of their owners. These stunning pooches crave your affection and want to be involved in your fun outings. They will joyfully pounce by your side on your sight-seeing adventure and be just as comfortable joining you on a picnic.
To keep Pomeranian pups entertained indoors, all you have to do is tell them how cute they are and watch them activate their playful mode. If you supply them with plenty of dog toys, these independent Pomeranians will be more than happy to keep themselves entertained. When training Pomeranian puppies, you will find that these fluff balls are very fast learners. They pick up fast on everything you teach them and they love showing off for you.
Although they look as if they are surrounded by a bubble of low gravity, these frizzy Pomeranian dogs are not high maintenance. They need a quick brush every other day and a monthly bath to keep their unique looks in pristine condition. Their exercise needs are just as easy to meet. Take your Pomeranian out on a brisk walk or two every day, play a game of hide my treats indoors, scratch his back a bit and you have a happy camper on your hands. If you work the Monday to Friday job and keep weekends for fun outings, the Pomeranian is the best dog for your lifestyle. They are independent and won't mind you being gone the 8-hour day and will be just as excited as you to go on a weekend adventure.
The Maltipoo
Maltipoos are the living jewels of the dogdom. These precious dogs are sweet, friendly, affectionate, and easygoing. They're not overly active, nor too relaxed, and they are known to tailor themselves to their family's needs. Whether you enjoy going on shopping sprees, hikes, swims, or prefer relaxing after work and on weekends, your Maltipoo will be right there ready to follow your lead.
If you have kids, your Maltipoo will keep them nice and busy so you can read that book you've always planned to read but never had the time to. Simply put, your Maltipoo will be who you need them to be. If you need a babysitter, they will be there to keep your toddlers entertained. If you need a mood uplift, they will be there to cuddle away your anxiety. If you need a travel companion, you can count on your Maltipoo to be there and join in on your adventures.
Maltipoos are also independent dogs so you don't have to worry about demolition dogs redesigning your home or any complaints from your neighbors while you're at work. Grooming and exercising your Maltipoo takes little effort. They need a brisk daily walk (or two), some indoor fun, a brush every other day, and a monthly bath. If your life is a mix of adventures, relaxation, and work, and you have plenty of love to give, the Maltipoo puppy is the perfect pup for your lifestyle.
The Morkie
The Morkie is an adorable cuddle magnet. This pooch loves to be held, pampered, spoiled, and admired and, with their tiny frame and affectionate demeanor, that is what he will inspire you to do. If it were up to your Morkie, they would be sleeping, playing, and eating on your lap all of the time. Although very small, Morkies have a few notches of energy. They enjoy zooming, performing cute stunts, joining you on your short jogs, and engaging in friendly chases with canine friends at the dog park. As dogs of moderate energy, Morkies will be just as happy to accompany you on your errands and adventures or simply spend the day around the house with you.
These cuddly little dogs are great with kids, although they fit best with older kids that can play with them gently. They make friends easily with other dogs, pets, and even strangers. Training your Morkie should be easy enough, as Morkies are very intelligent dogs. Overly spoiled Morkies develop a stubborn streak that makes training them a bit difficult so it is up to you to manage the amount of pampering you treat your Morkie puppy to.
As for grooming and exercise, your adult Morkie will be happy with two short daily walks, a quick brush every other day, and a bath every other month. If you are home most of the time, have older kids, and like to indulge your puppy to lots of treats and praise, the Morkie is the dog for your lifestyle.
The Shorkie
Shorkies are feisty, adorable, and fearless toy dogs. You can count on them to spoil you with love, alert you to visitors, and entertain you with funny stunts. These perfect little dogs were made to bring joy and laughter into their homes. They have a curious mind, an adventurous spirit, a loving personality, and an explorer's heart. With a Shorkie around, you will know nothing of sadness or loneliness as they will be happy, and permanently, glued to you.
Shorkies are very fond of canine games and toys, cuddles, spa moments, and fun outdoor activities. You can take them to the beach, on short hikes, road trips, camping trips, or you can hang out together on the couch and binge-watch your favorite shows. Either way, they will be happy.
When it comes to training, your Shorkie puppy will be just as happy to learn as you will be to teach them. They are a brilliant people pleaser and a wonderful show-off. Grooming your Shorkie might take some time as this gorgeous dog needs their coat brushed or combed most every day to keep from matting or getting knots. Give them belly rubs, attention, and a long walk each day and they will reward you with warm puppy cuddles and smooches. If you work from home and have plenty of time to give this pup the attention their needs, then the Shorkie puppy will fit wonderfully in your lifestyle.
Related Posts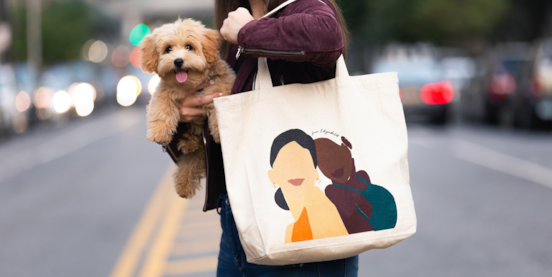 Maltipoos are gorgeous, playful, kind, and fun dogs. They never seem to age, which means they hold on to their cute puppy looks forever and ever, and you can never slow them down, not even in their teen years. Maltipoos are designer Doodles. They are a mixed breed...
Read More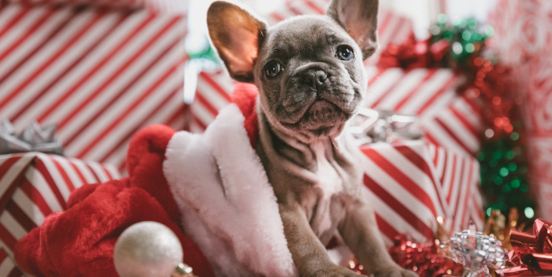 Christmas is just around the corner. It's time to hang the big Christmas socks and stock up on hot cocoa and wine. Bring out the scented candles, the comfy pillows, and the warm puffy blankets, and join in on the wonderful Christmas spirit. Replace your regular...
Read More